According to a recent report, drone technology has had a major impact on the agricultural industry. Here is a list of the 10 best Drones for Agriculture.
According to a recent report, the global drone market will grow from $2.8 billion in 2020 to $15.2 billion in 2027.
The use of drones in agriculture is worth $30 billion and comes second only to construction as commercial value. Drones are mainly used in two areas of agriculture: mapping and spraying. When choosing the best drones for agriculture, many factors determine which drone is best suited for your agricultural project.
For example, for agricultural plots, you can choose a fixed drone or a multi-copter drone.
While more expensive, fixed-wing drones are better suited for mapping vast tracts of ground. In comparison to the variety of alternatives available for multi-copter drones, there are also fewer options for fixed-wing drones.
Multi-copter drones are great for mapping smaller areas of land, they also offer greater maneuverability and have many other uses other than just mapping.
For example, with multi-copter drones, users can fly over a field at a low altitude and get a quick visual of the crops and see if there are any apparent pest or disease issues, so that immediate treatment can be given.
Drone spraying for agriculture is the second application of drone technology that is steadily gaining hold. Crop spraying is also done with a multi-copter due to its design and construction, which makes crop spraying easier.
Why you should use drones in agriculture and farming?
There are many benefits of using drone technology in agriculture, one of the biggest is that they provide an easier and more inexpensive method to gather crop data than traditional methods.
Farmers won't need to, for instance, scout crops by walking across the field or using other time-consuming and ineffective techniques. Farmers may simply map a field using drones and collect precise crop data by using several types of sensors.
That is another benefit of using drones, many commercial-grade drones are compatible with multiple types of cameras that come with different sensors. Actually, the best Drones for Agriculture are tough to find.
Furthermore, depending on the type of data that is required, drones can be attached with a high-resolution RGB camera. Or a multi-spectral camera and many are compatible with LiDAR sensors.
Gathering accurate data in all stages of growing crops is very important. It will help farmers detect any issues concerning the health of plants and soil quickly and allow them to take action and mitigate the problem.
Drones make it simpler to collect data, and because they are so simple to deploy, farmers will be able to do it more frequently.
This method of gathering crop data is not only more effective, but it will also result in better crop management, healthier crops, a larger yield, and a higher rate of return on investment.
Another advantage of using drone technology in agriculture is that it is frequently far less expensive than using manned aircraft for tasks like mapping or crop spraying.
Top 10 Best Drones For Agriculture 2023
Now that we have an understanding of what drones are, let us take a look at the 10 best drones that you could use in agriculture and farming.
DJI Phantom 4 RTK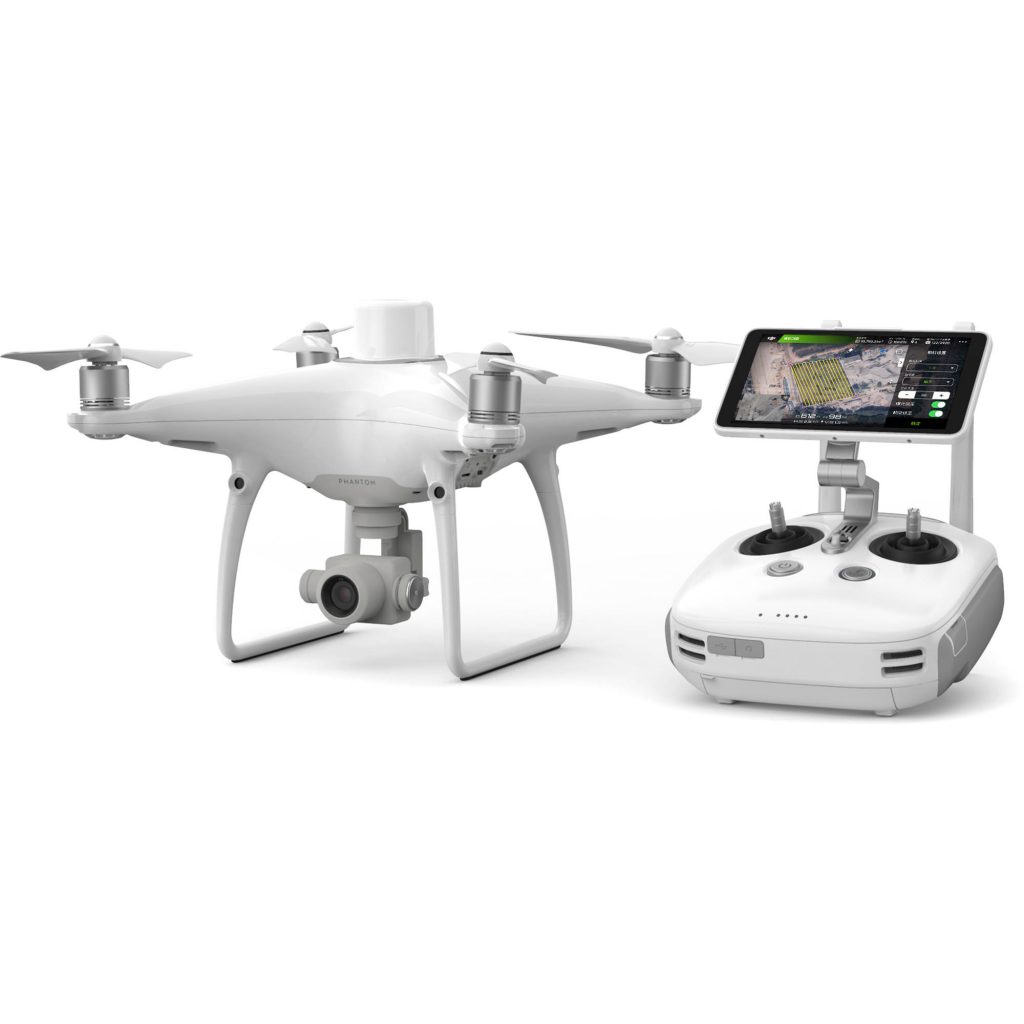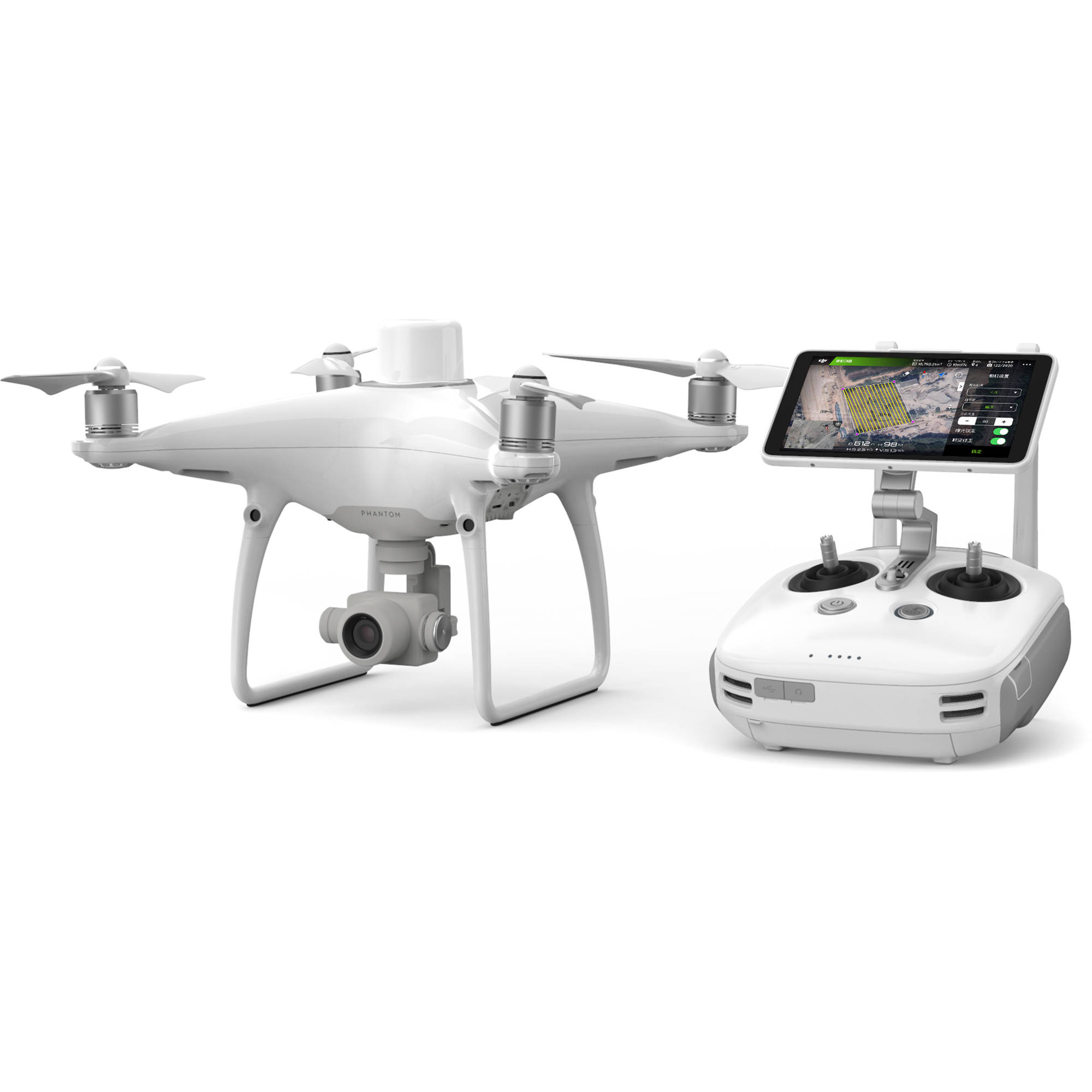 One of the most well-liked commercial-grade drones available is the DJI Phantom 4 RTK.
With a 20MP 1-inch sensor and an RTK GNSS module. This drone excels in its ability to capture incredibly detailed aerial photographs with survey-grade precision.
To ensure that images are accurately geospatially encoded. The flight controller, RTK module, and camera are all aligned using TimeSync technology.
The drone employs DJI's OcuSync transmission technology, which enables users to stream live footage from 7km away. It has a flight time of about 30 minutes.
The drone comes with its flight planning app that can also collect data for photogrammetry applications.
DJI Phantom 4 Multispectral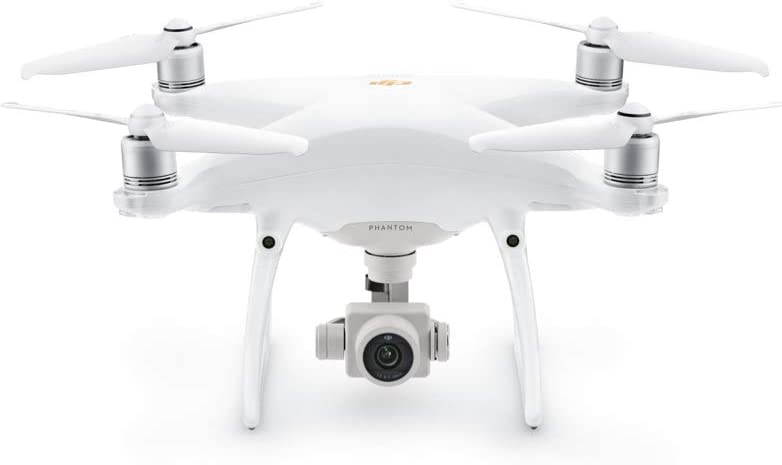 Another great drone for agriculture is the DJI Phantom 4 Multispectral. The drone is specially designed for agricultural and environmental monitoring purposes and is equipped with a 6-array camera that includes RGB cameras, blue, green, red, red edge, and NIR sensors.
All sensors capture images at 2MP, are stabilized with a 3-axis gimbal, and come with an RTK module for centimeter accuracy.
Multispectral cameras capture images of plants without seeing the naked eye and help identify diseases, water problems, and plant stress.
For live video, users can switch between RGB and NDVI as usual and quickly see the entire crop. The drone comes with a solar spectral sensor and an RTK module to ensure the accuracy of NDVI data.
DJI Matrice 300 RTK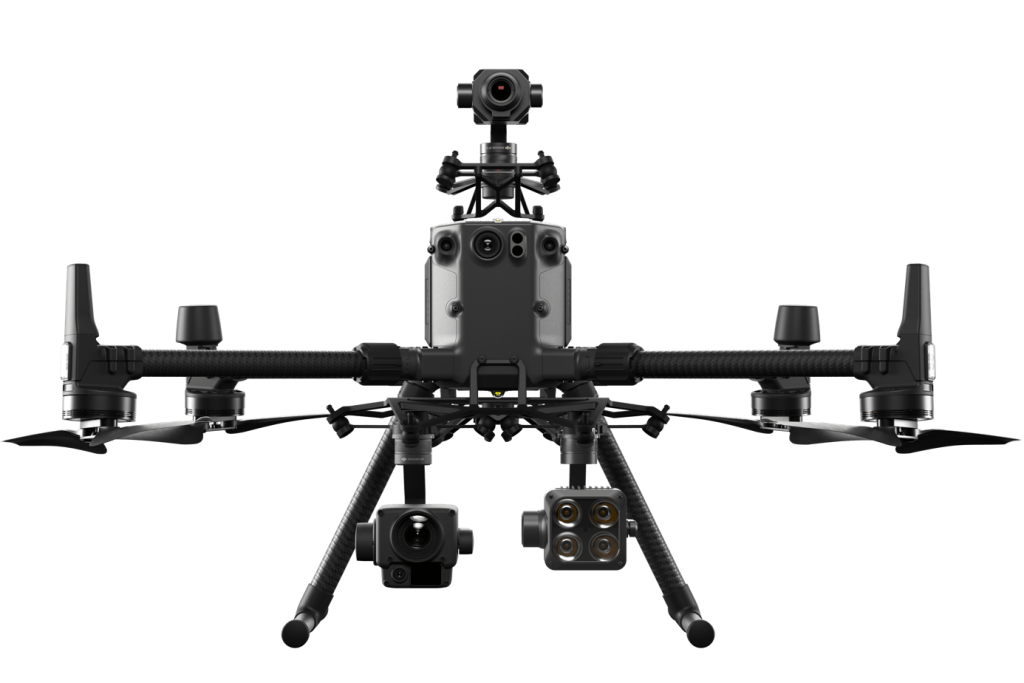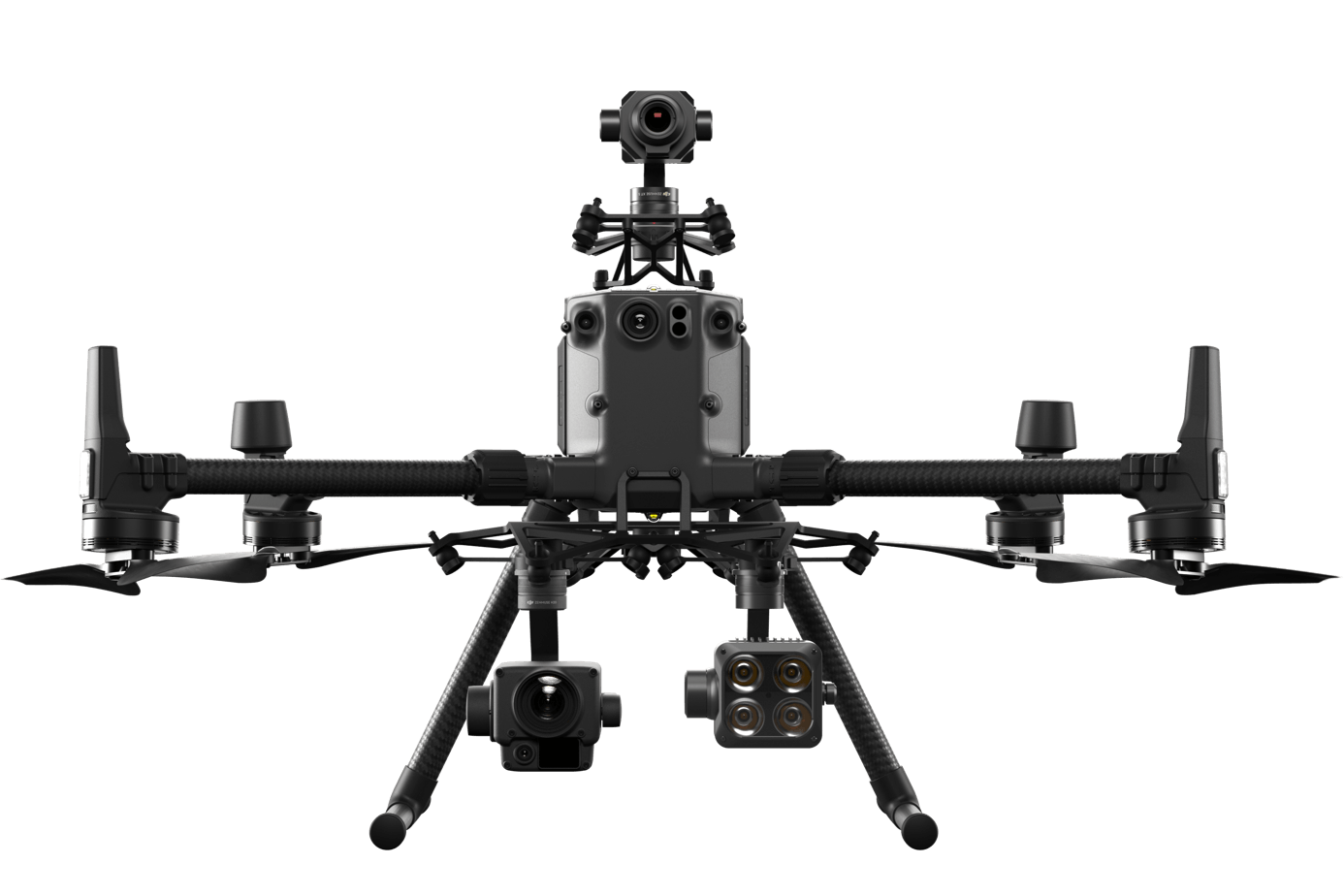 This is DJI's most advanced commercial-grade drone, and because of its sturdy all-weather construction, it can be used even in the worst weather.
Along with having the longest flight time of any DJI drone — 55 minutes. And the greatest transmission range — 15 kilometers — is this model.
This drone has a payload capacity of three. This contains the Zenmuse L1 Livox LiDAR sensor and the full-frame 45MP Zenmuse P1 camera.
Additionally, the drone can be equipped with external payloads, such as multi-spectral cameras from SlantRange and Sentera.
Micro Drone mdMapper 1000DG
The Sony RX1R 11 42MP full-frame camera with a nadir mount is included with the mad mapper 1000DG. An all-weather drone designed for usage in a variety of sectors.
This drone uses direct georeferencing technology, which eliminates the need for ground control points for survey-grade accuracy.
It can map around 80 hectares in one flight and comes with an onboard powerful IMU that captures accurate orientation angles making. It is a powerful tool for corridor mapping. The list of the 10 best Drones for Agriculture, this one is recommended.
Micro Drone mdLiDAR 3000DL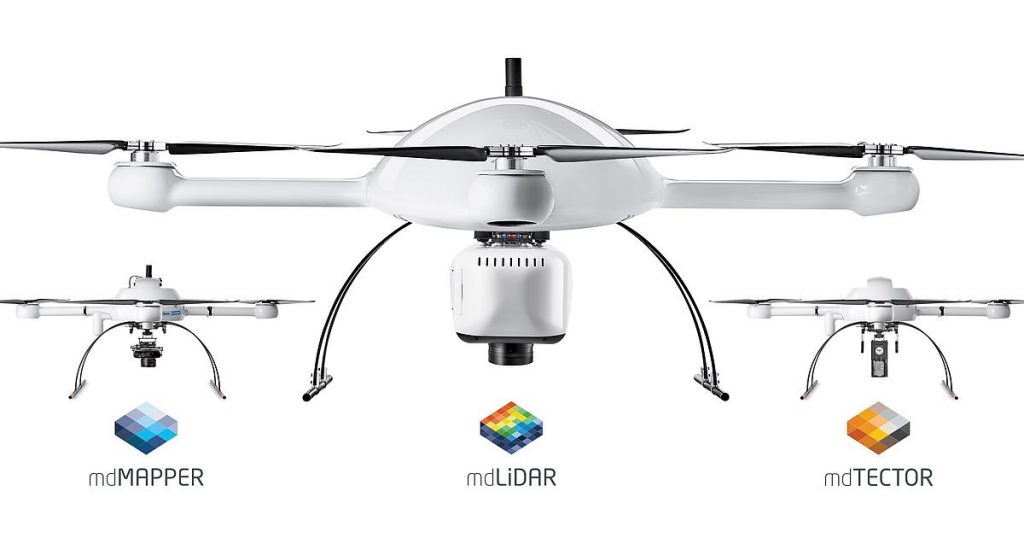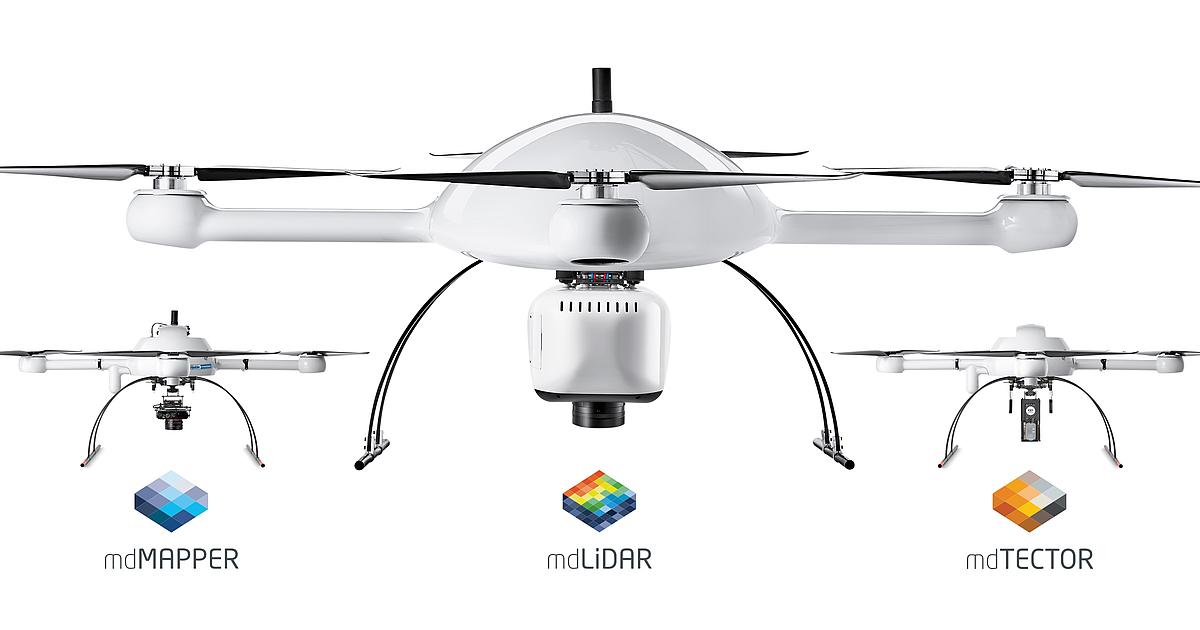 What makes this drone so special is that it's an all-weather drone that has been engineered for use in multiple industries. The mad mapper 1000DG comes equipped with the Sony RX1R 11 42MP full-frame camera with a nadir mount.
This drone requires no ground control points for survey-grade accuracy as it uses direct georeferencing technology.
It is an effective instrument for mapping corridors since. It has a powerful onboard IMU that can map about 80 hectares in a single flight and can capture precise orientation angles.
Micro Drone mdLiDAR 3000LR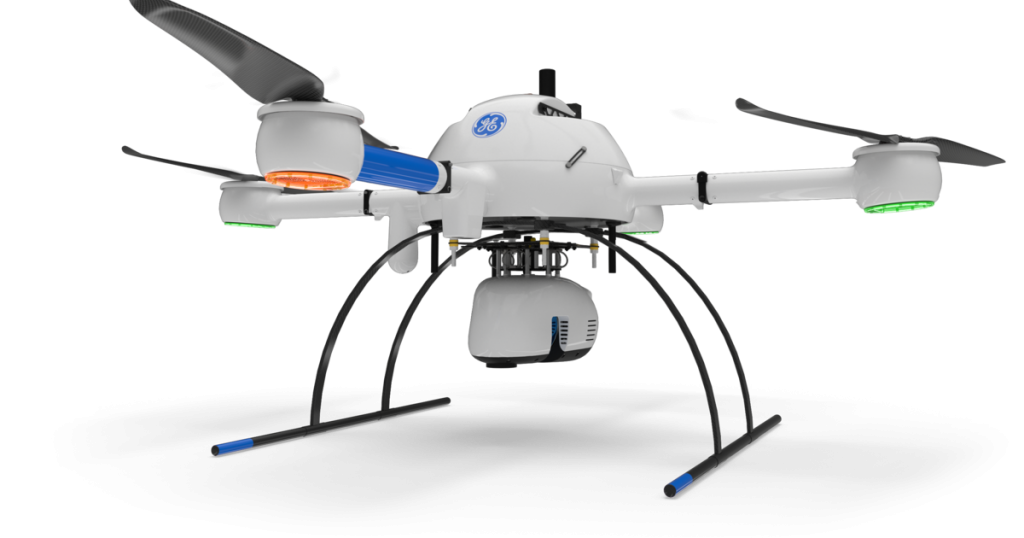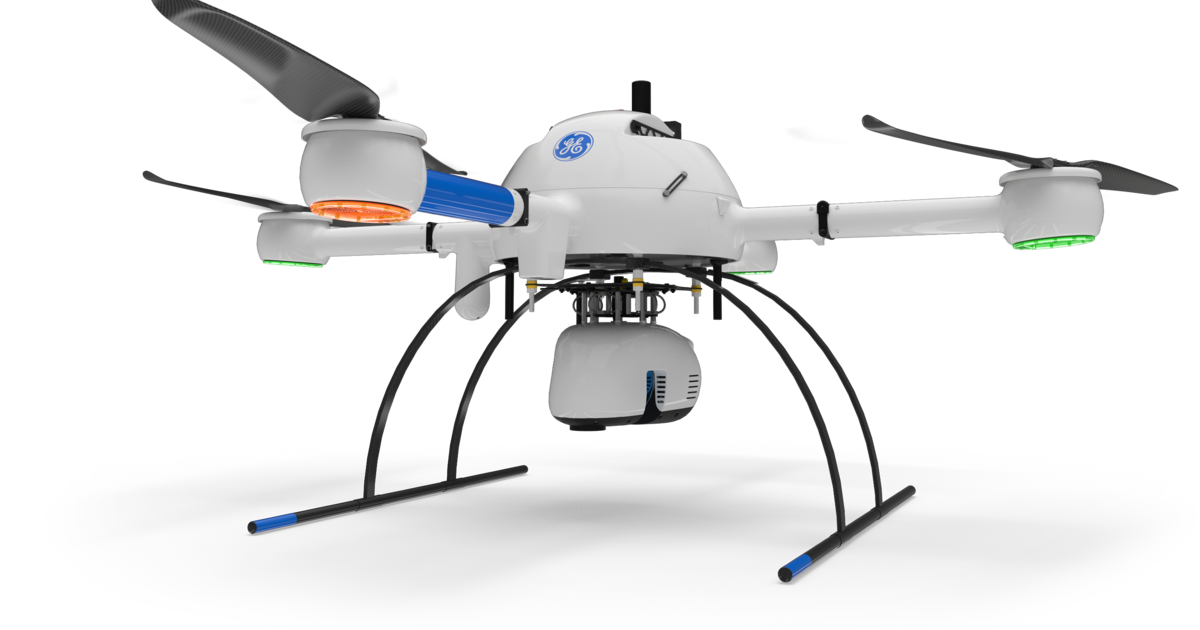 This is a powerful mapping drone that can be used in any business. It is equipped with one of Reigl's LiDAR sensors, which provides a copy rate of 200 scans per second and measures 500,000 contents during this time.
The sensor has a 330° wide angle for nearly unlimited data acquisition. And it utilizes Reigns' standard echo signal digitizing and inline waveform analysis.
The drone has a rugged frame designed to fly in all types of weather. It comes with an advanced GNSS receiver with Trimble's dual IMU boards that eliminate the need for GCP. It uses direct georeferencing technology for precise positioning.
Micro Drone mdLiDAR 1000HR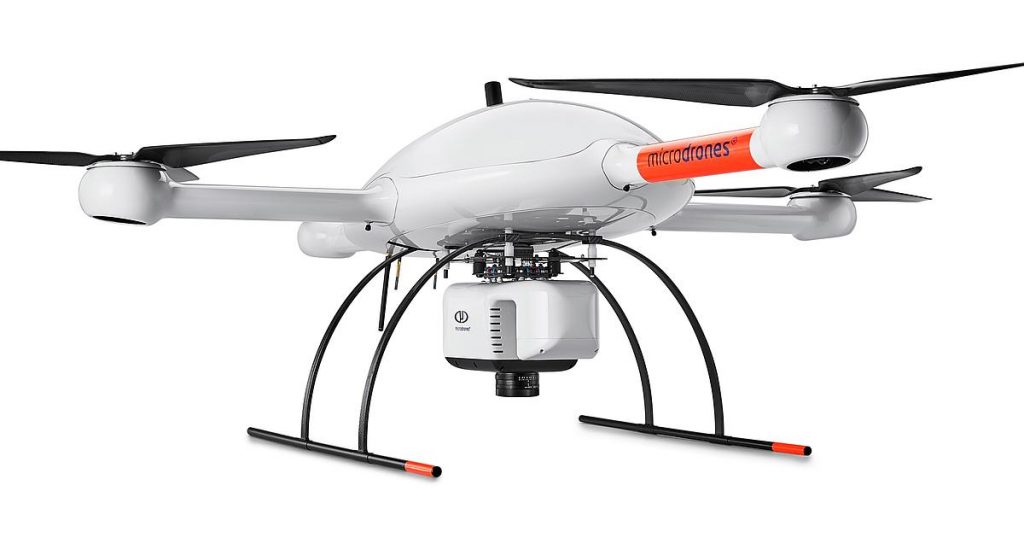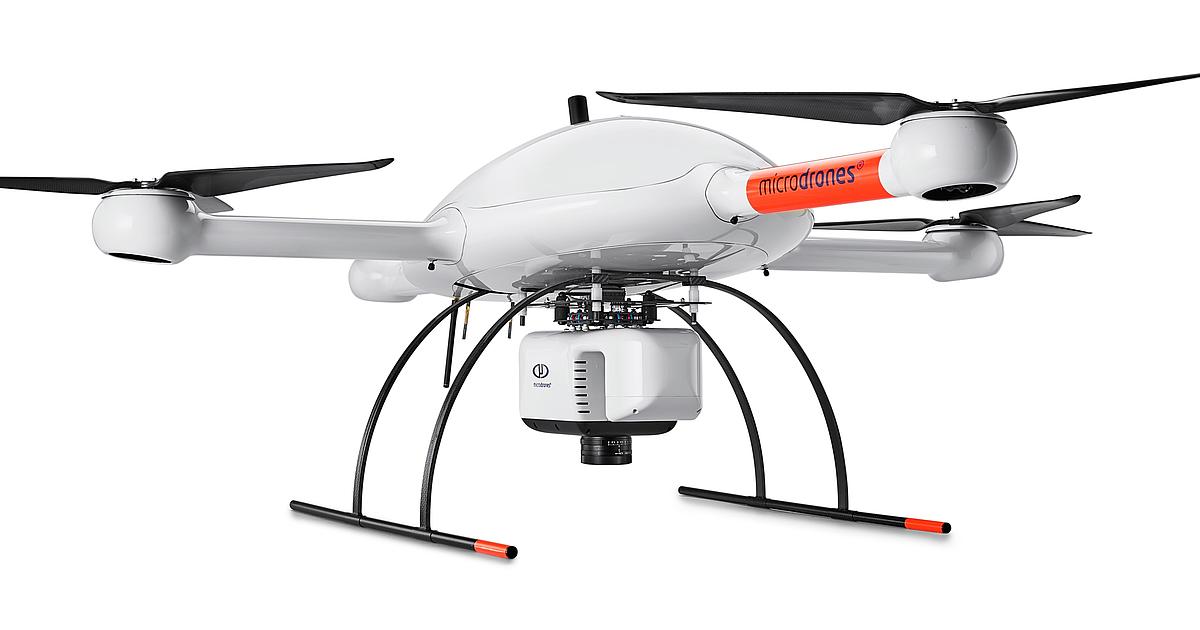 The mdLiDAR 1000HR comes with Velodyne's highly-rated Puck LiDAR sensor which has a 100-meter range and utilizes Velodyne's innovative technology With Velodyne's breakthroughs in LiDAR.
You can measure distance and reflectivity with real-time, 360°, 3D measurements.
It has 16 laser channels, a 360° field of view, and measures 300 thousand points per second.
The drone also comes with a Trimble-powered GNSS receiver that has a dual-calibrated IMU that provides centimeter-level accuracy and is great for corridor mapping.
Micro Drone mdLiDAR 1000LR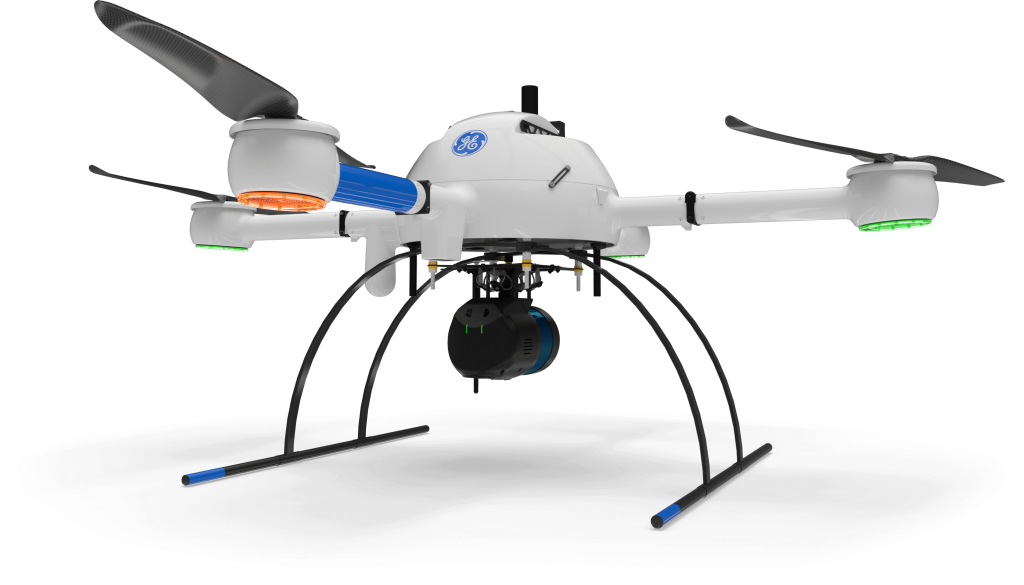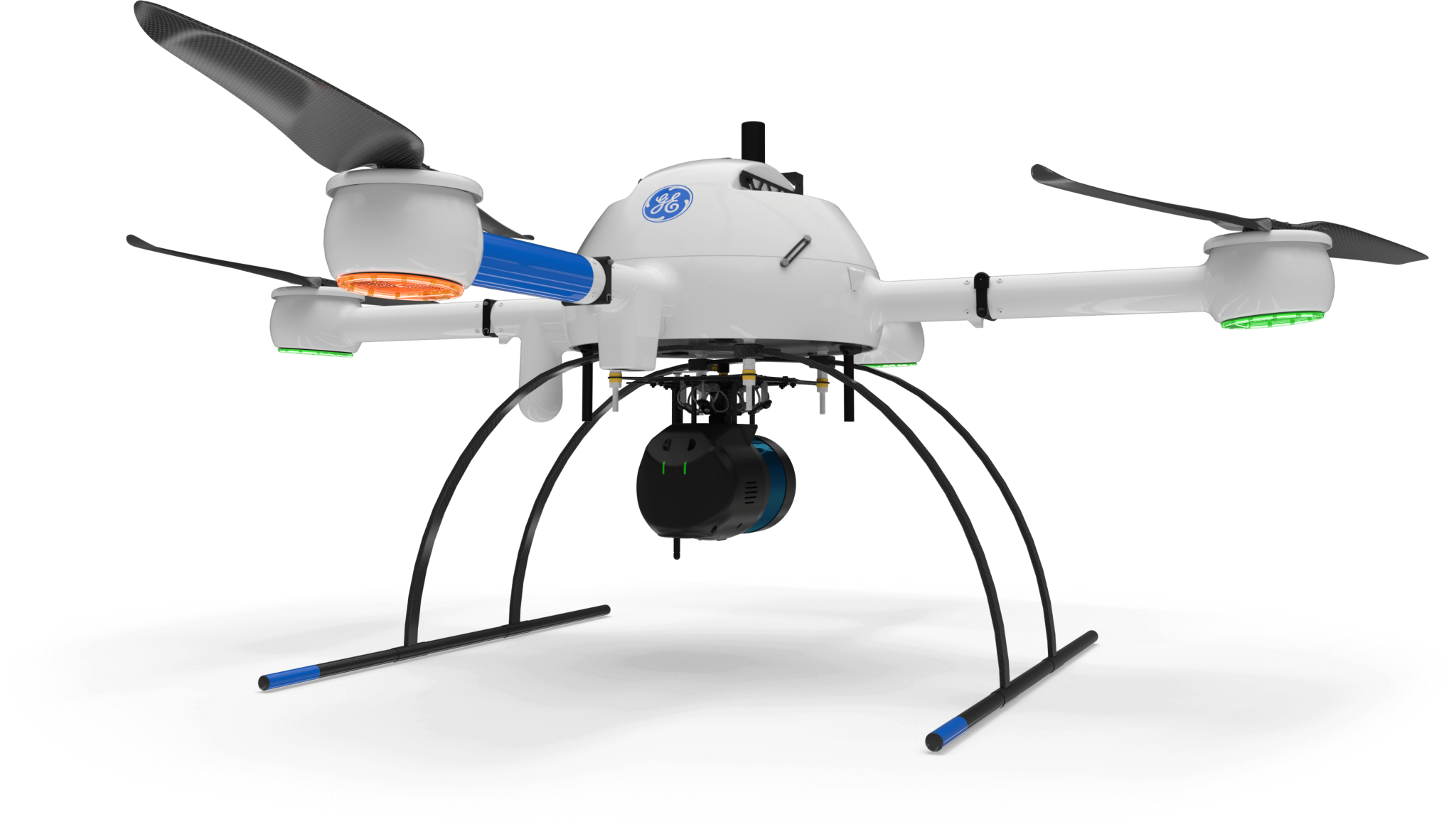 The mdLiDAR 1000LR is an excellent commercial model that comes with a Trimble-powered GNSS receiver and dual calibration IMU.
This component provides centimeter accuracy for maps without the need for ground control points.
Velodyne's newest LiDAR sensor, the Ultra Puck VLP-32, features 32 laser channels, a 360° horizontal view, and a range of 200m.
The drone also comes with a 26MP APS-C camera and for direct georeferencing, the drone is equipped with a Trimble APX-15 GNSS inertial board.
This is MD's newest drone and is perfect for long-term projects.
eBee Ag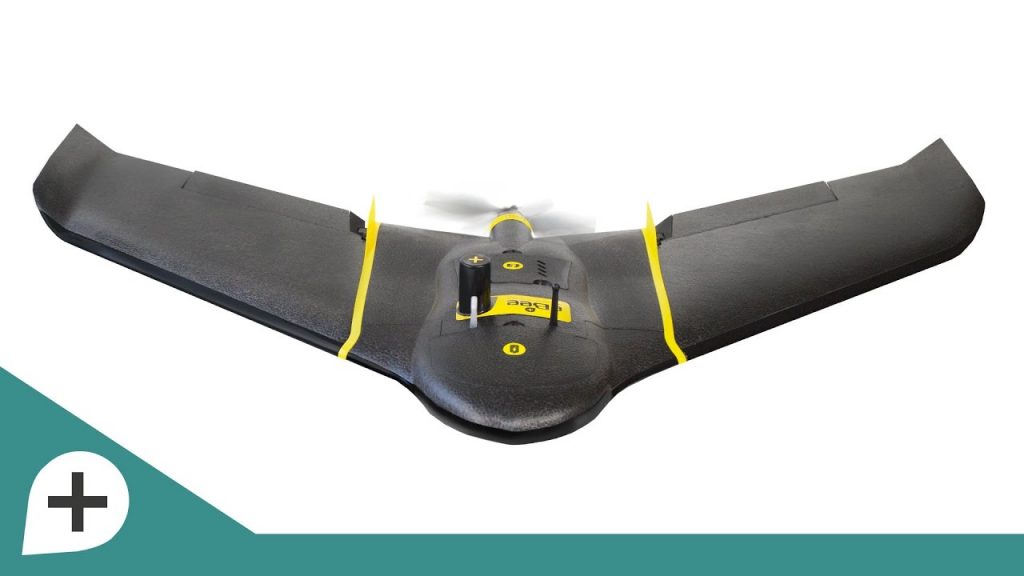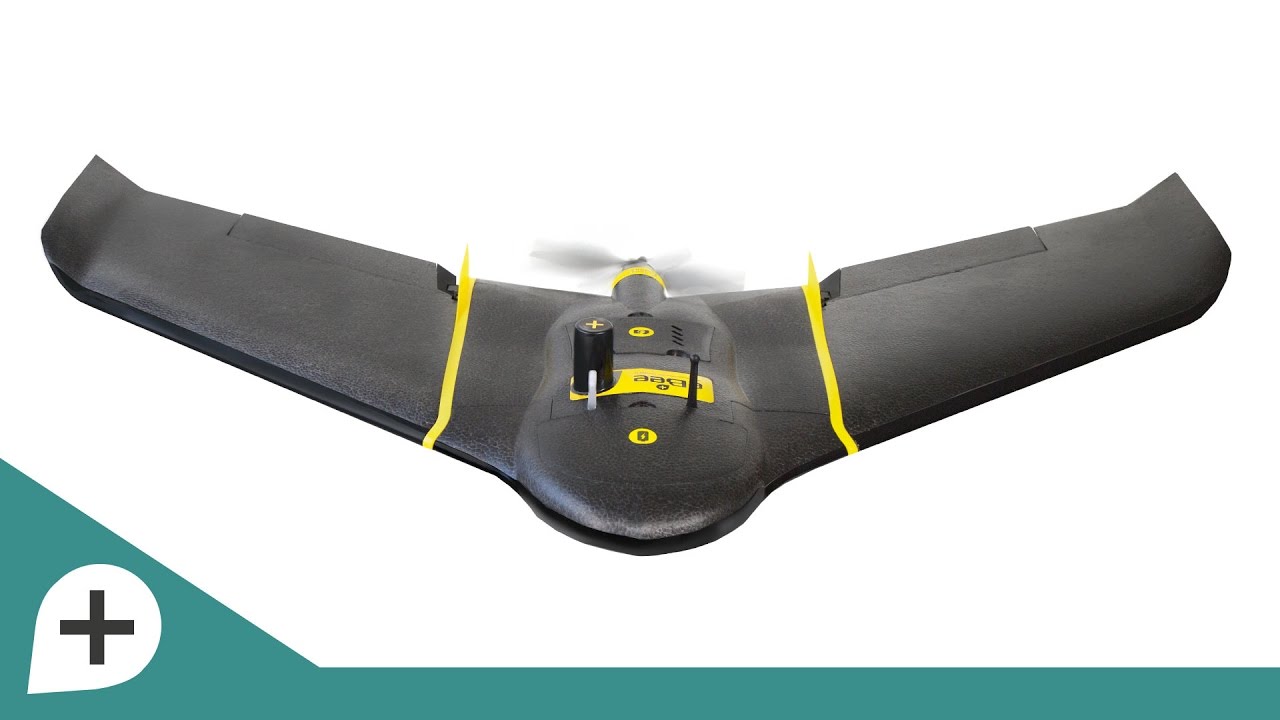 One of the few drones specifically designed for agriculture. eBee Ag is a lightweight winged drone equipped with the Parrot Sequoia+ multi-camera and SenseFly S.O.D.
An RGB 20Mmp camera. The maximum flight time of the drone is 55 minutes and can cover 200 ha during this time.
An all-weather drone that can withstand the cold is the best solution for accurate data collection and the best drones for agriculture.
DJI Agras T10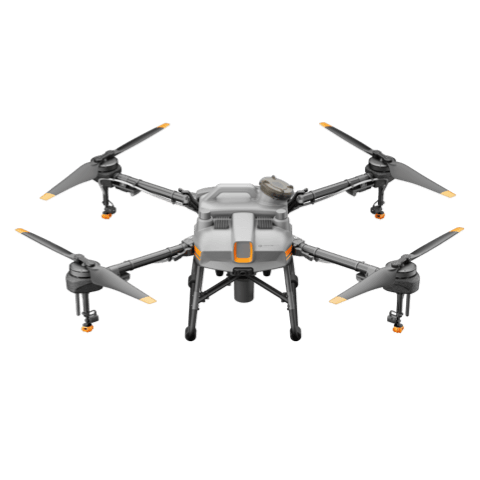 Finally, we have the DJI Agras T10
The Agras T10 comes with the same features as the T30 but with reduced capability. This one has a smaller 8-liter tank. And the spray system has 4 nozzles that can spray 2.4 liters per minute and has a spray width of 5 meters.
It can also be fitted with a spreader that has a maximum capacity of 8kg. And a spreading width of 7 meters.
It incorporates a spherical radar system for avoiding obstacles and two FPV cameras for operation monitoring, just like the T30.
For spraying tiny amounts of land, this crop spraying drone which is the lightest and smallest available is ideal.
Conclusion
Here I have completed a list of the 10 best Drones for Agriculture in 2023. If you do not like any of them please let us know your best one in the below comment section.