Do you want to make your pictures look fun or give them a nice background? Usually, the first name that comes to our mind is Photoshop, but then not everyone can afford a membership. However, there are other options for users where they can find professional features to edit their images.
There are free trials available for all these professional options, and if one suits your need, then you can get them at a low price.
10 Best Free Photoshop Alternatives 2023
Let's have a quick list of the 10 best free Photoshop alternatives of 2023.
PhotoWorks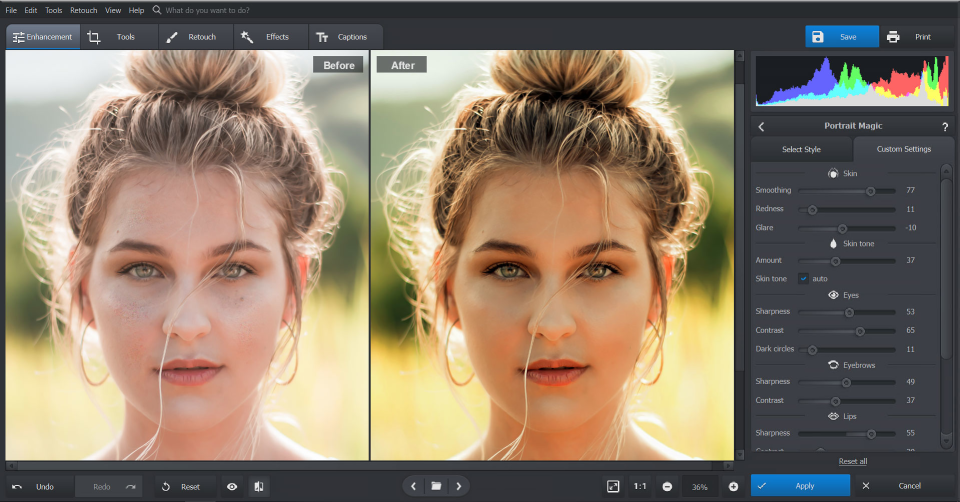 PhotoWorks is a popular choice among users, because of the many features that it offers users. If someone uploads their portrait but feels like the skin tone is uneven or there are blemishes in sight, then this tool helps them correct it. The good point of this software is that it is for people who have never used a photoshop tool before, and for pros too. There are essential and nice tools available for users, to make their pictures better.
This tool has a content-aware Al, that can amplify images whether it is a landscape or a portrait. One of the best things about this software is that it operates on low-specification computers as well. While there are many professional tools available for users, they can also make manual adjustments.
Features
It has an auto-correction Al-driven tool, that considers the genre of the photo as well.
The auto retouch tool can be used for portraits.
The face sculpting tool is very useful.
There are artistic filters like HDR, vintage, and color splash available.
Color grading tools.
3D LUT presets library.
With the help of a few brushstrokes, users can remove odd objects in a picture.
Cropping.
Different perspectives of an image can be seen easily.
Lens distortion can be corrected.
Affinity Photo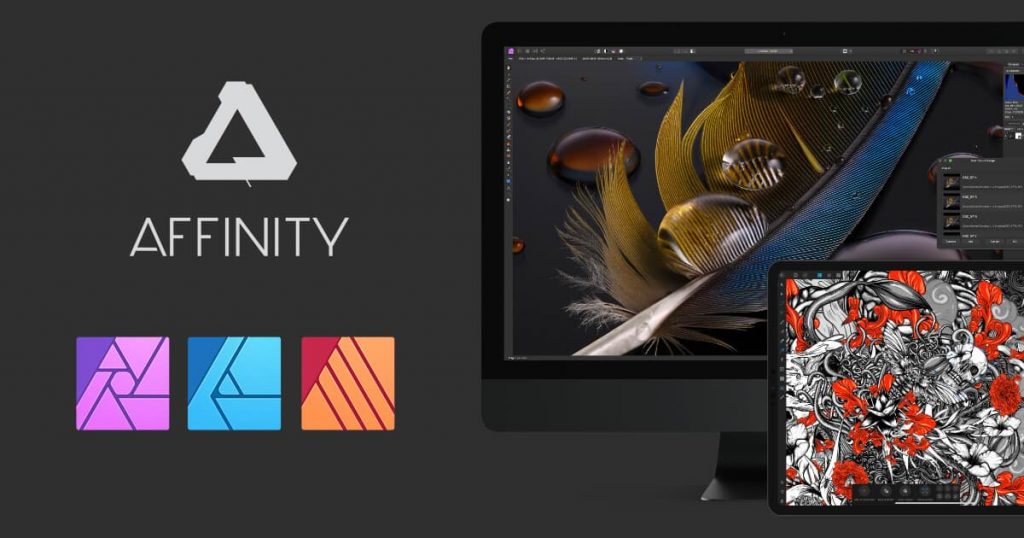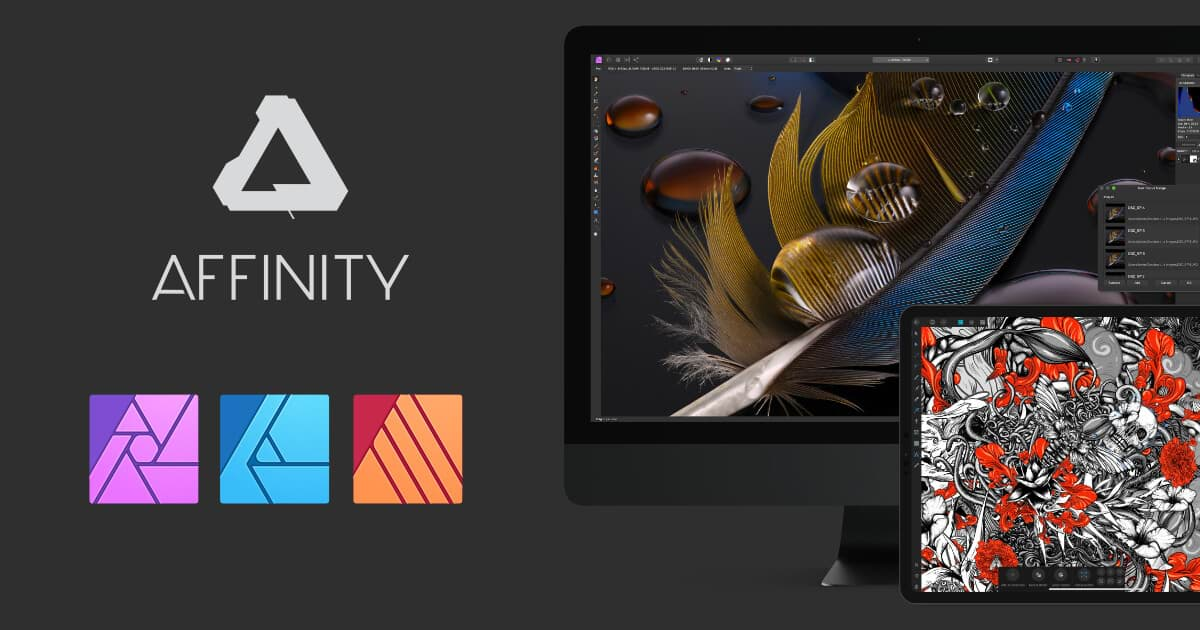 Affinity Photo is the second-best free Photoshop alternative. It is specifically designed for professional photographers, who want to tweak their pictures. Through this software, photographers can create HRD images, which would give their pictures a life-like feel. They can create panoramas and do focus stacking as well.
The user interface of Affinity Photo is very easy to use, and those who have used Photoshop at some point, they will immediately get used to it.
Features
Users can use the dedicated frequency separation filter, especially if they do edit on a daily basis.
It works on Mac, Windows, and iPad, so users can edit the same picture on most devices.
Supports layers, which means no destructive editing.
Users can import PSD files: supports several other file types for import and export.
No monthly subscription for this photoshop tool, only a single price.
Bath processing.
Luminar Al
Luminar Al is different from the above two mentioned software because it is based on artificial intelligence. These tools work for the users and are perfect for beginners. At first glance, it might seem like this software is like any other editing program.
It offers basic features like adding images, editing, and exporting. However, its strength is the artificial intelligence feature that makes it different from Lightroom.
Features
The workspace of Luminar Al is very clean and easy to understand.
The four primary workspaces are catalog, templates, edit, and export.
The catalog consists of photos, image edits, images that are recently added and edited, and trash.
Templates are powered by Al and analyze the content of every image to provide suggestions for editing.
There are four edit tools available to users; essentials, creative, portraits, and professional.
Export gives users a chance to save images to disk, email to another person, message, or SmugMug.
It supports RAW files.
This software can be used as a standalone app or as a plugin for Photoshop.
Capture One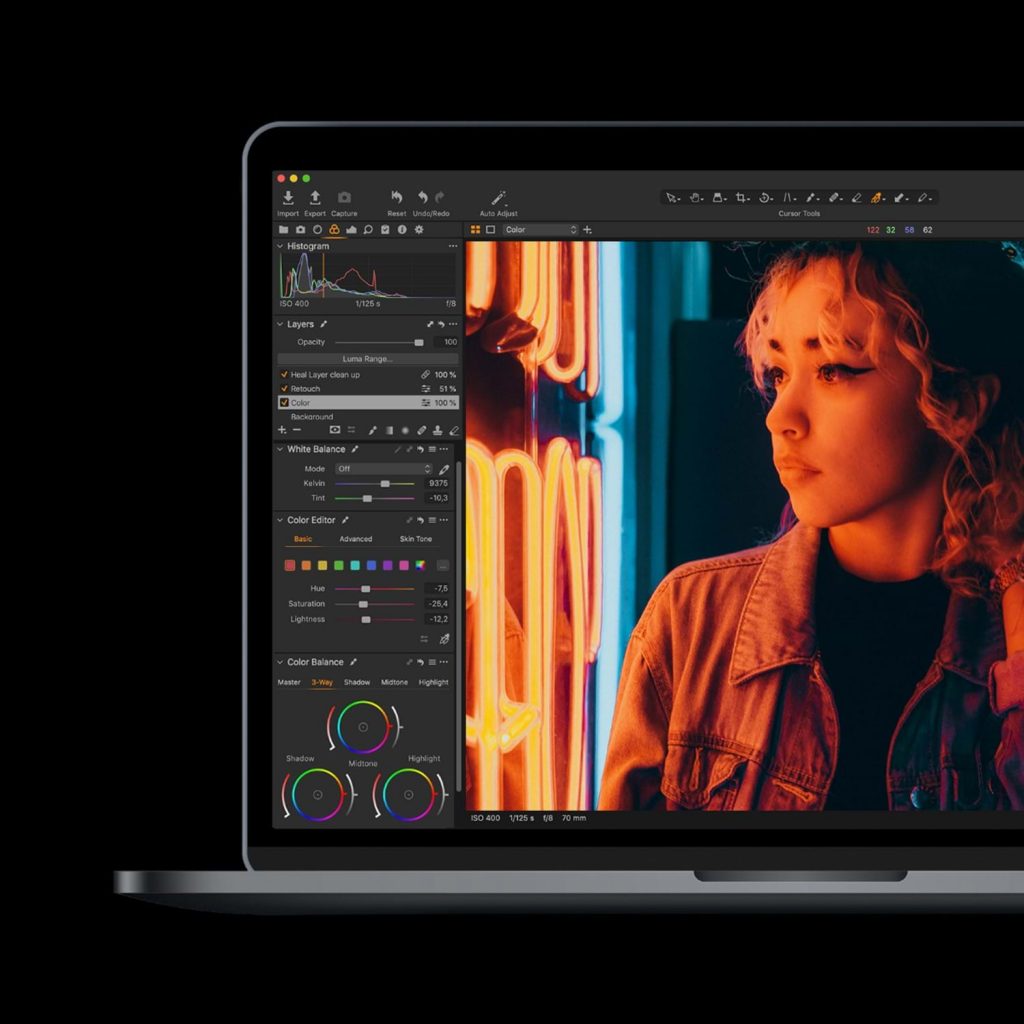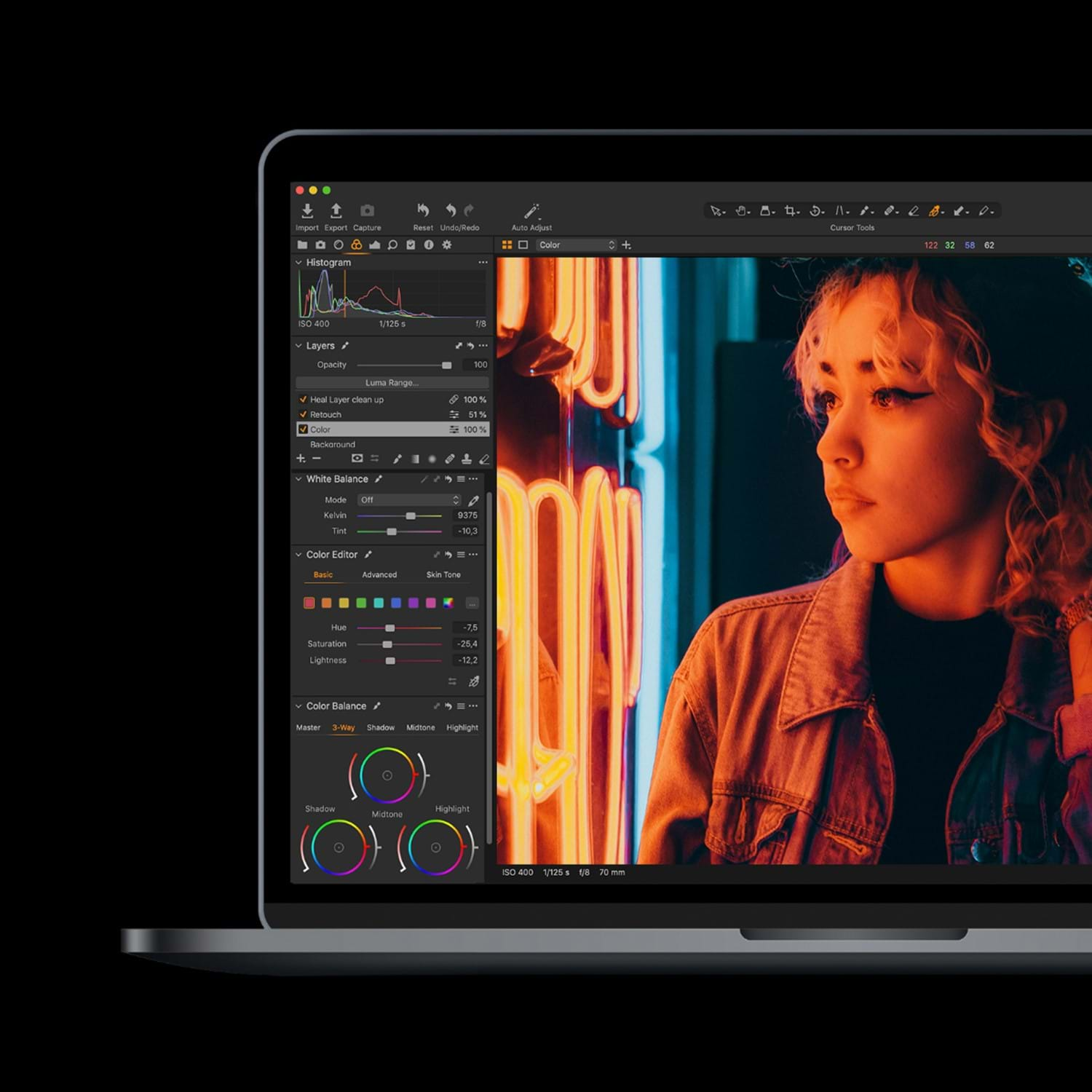 Capture One has amazing features that can help produce superior image quality. There are 600 unique camera and lens customized profiles available, that can make an image rich with colors. Users can organize images easily, and with the help of wireless tethering, photoshoots can be given an amazing look.
The user can customize the interface of the software as per their preferences. They can easily arrange their tools and buttons, and hide the ones they don't need.
Features
Offer users an efficient file management system.
The user can customize tools as per their preferences, speeding up the process of editing.
They can create keyboard shortcuts for the tools they use daily.
It can render Fuji and Sony RAW files better compared to other software.
ON1 Photo RAW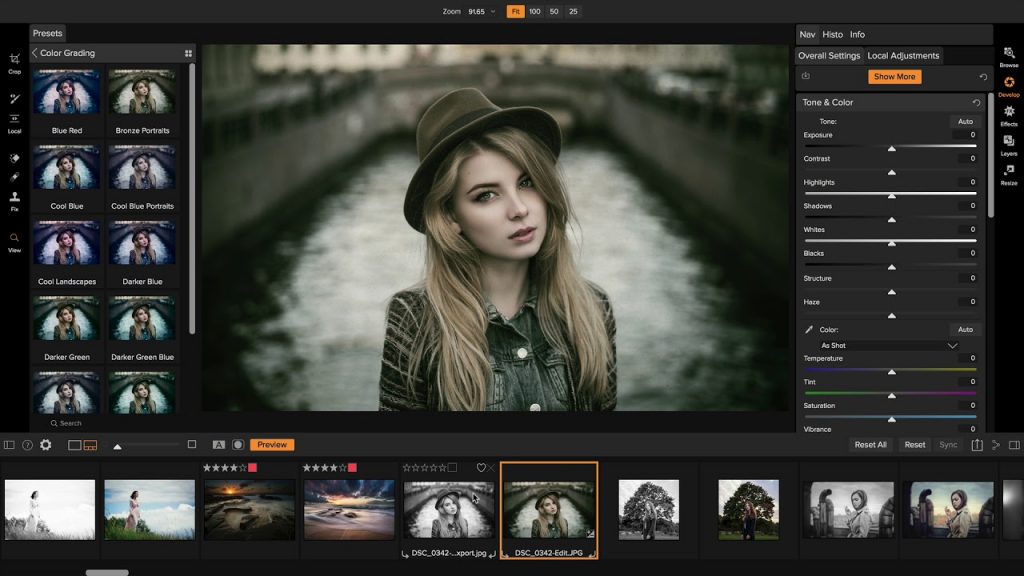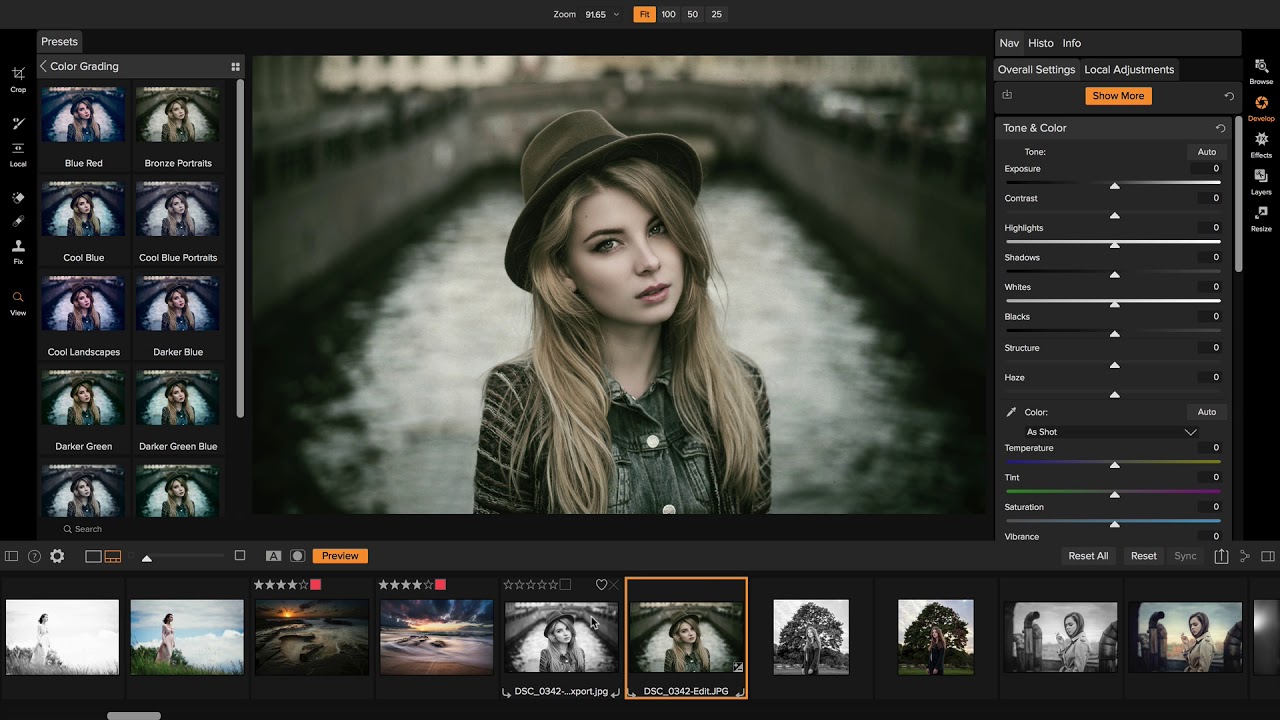 ON1 Photo RAW offers plugins that are similar to Photoshop. With the help of this software, users can get an image management system, that is also a RAW processor. The Develop Module of the software gives the user access to photo adjustment features like exposure and sharpening.
If you want to change the luminance of an image, then this tool is very useful. In case a user has been editing through Photoshop or Lightroom, then switching to this software will be very easy.
Features
Users can use layer-based editing, and add text to their images.
The edits with the software are non-destructive.
There are artificial intelligence options available like Auto Tone and Al Match.
Supports RAW files.
RAW photo rendering is very easy.
There are filters and effects that the user can use.
In order to give more creative edits, Grunge and Sunshine are also available.
HDR, focus stacking, and panorama stitching are available.
Darktable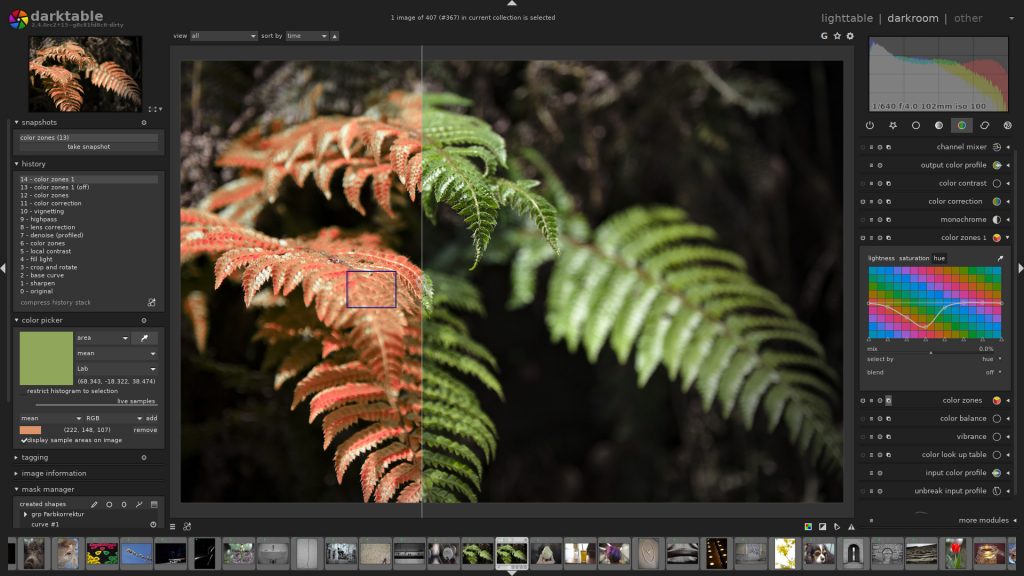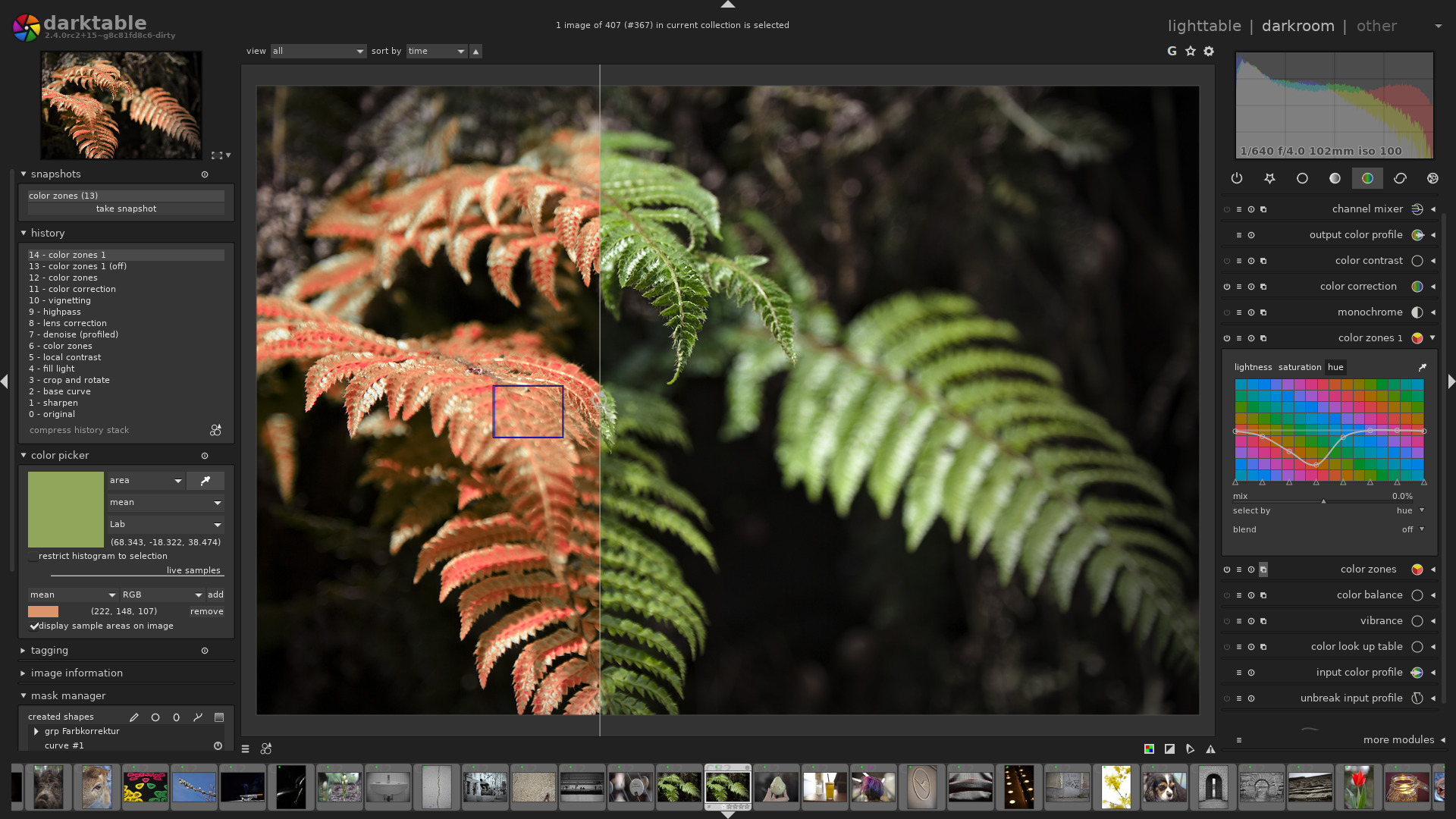 Darktable is an open-source application and raw developer. It is the fifth best free photoshop alternative that offers many features and can be easily installed on your system. The interface of Lightroom and Darktable are similar, and it is created for photographers.
Even though the functions are limited, for photo enhancement, users can get access to basic tools. This software allows users to export data in a variety of file formats, like low resolutions JPG and PNG.
Features
Offers non-destructive editing throughout the workflow. This means that the original images the user uploads, are never modified and are always available
Users can accelerate image processing; this is because of OpenCL support.
Professional color management is available; it automatically detects profiles on most systems.
Users can search their images through tags and image ratings.
As there is a multi-level software cache, the software provides a good experience.
It is available in 21 languages.
The software has a powerful export system.
User will not lose their image development settings.
GIMP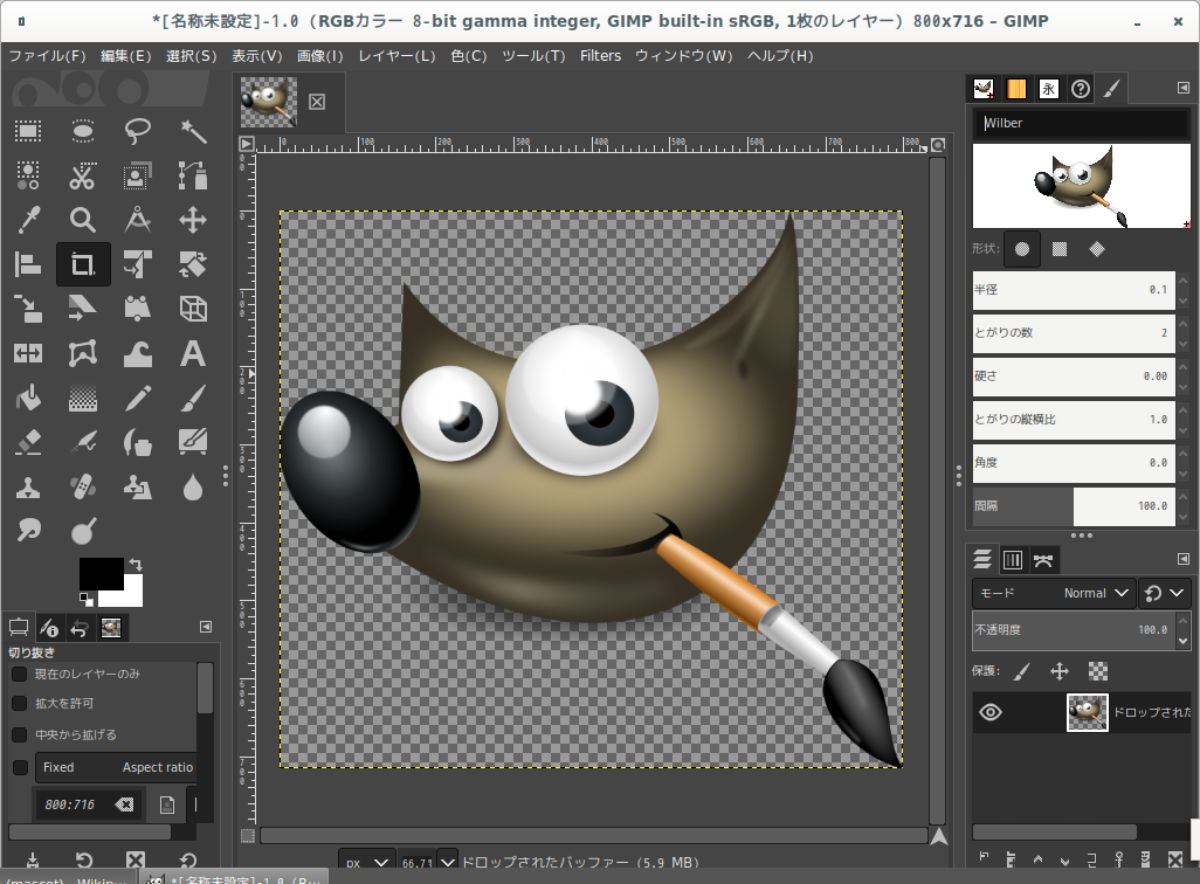 GIMP or GNU Image Manipulation Program is an open-source alternative, specifically made for those that have a limited budget. However, it offers the professional and high-end tools that users need for image editing. This program can be used for painting images as well.
There are many other features that users can enjoy, once they download the 2.10.30 version from its main website.
Features
Users can avail the of professional tools for photo manipulation.
They can retouch and restore photos.
Transforming images and creating unique creations.
If users want to create icons or graphical design elements, then this program is the best choice.
Pixlr x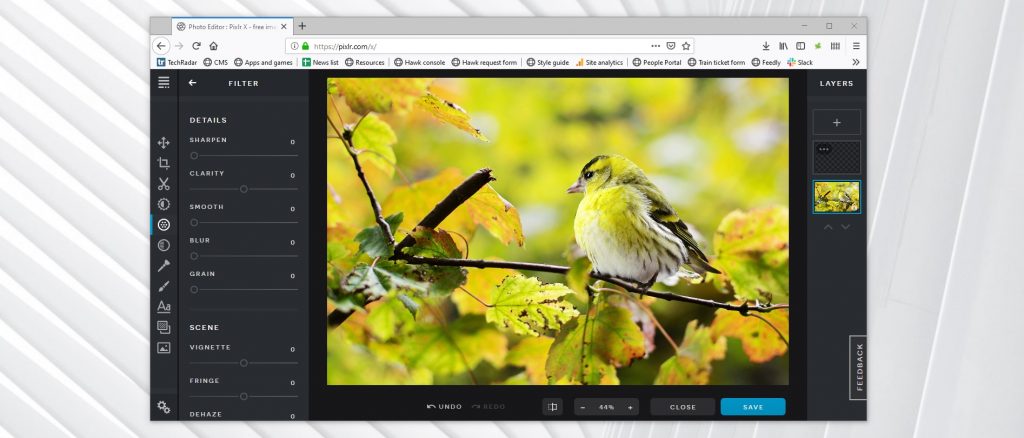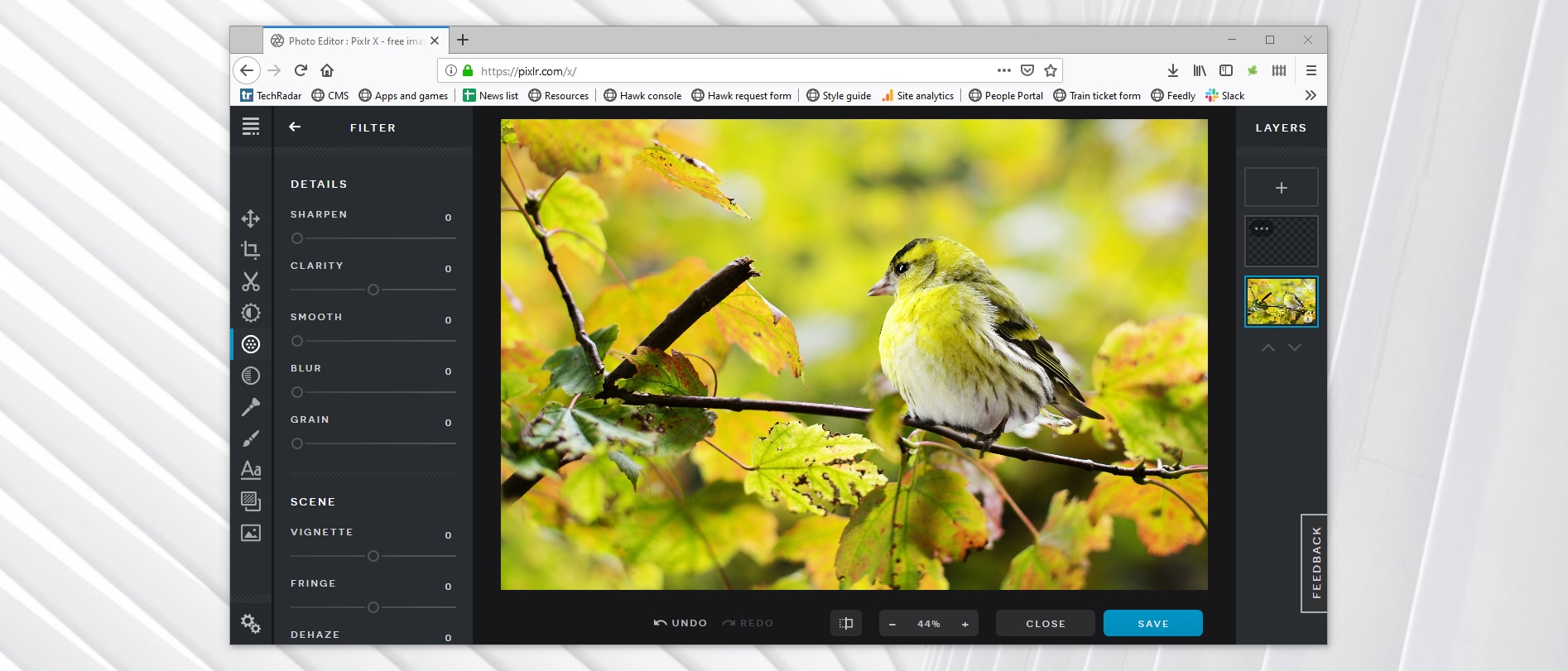 Pixlr x is a photo editor, that can be used for animation and design as well. The user can open the website in their browser, and edit photos right away. They can create designs for businesses, and access the website on their phone as well.
The program offers users an empty canvas, where they can post a video, or an image or use the templates available on their website.
Features
The design templates available can help users create banners, Instagram stories, resumes, brochures, and much more.
It can help them create a sales pitch or even draw a cover of the story they have written.
Using this program, users can create animations, with as much detail as they want.
Erasing backgrounds becomes easier with pixlr; they can be removed from selfies or portraits.
Users can make picture collage makers; they can assemble photos using the collage templates available.
There are several filters and effects that can transform images within seconds.
GetPaint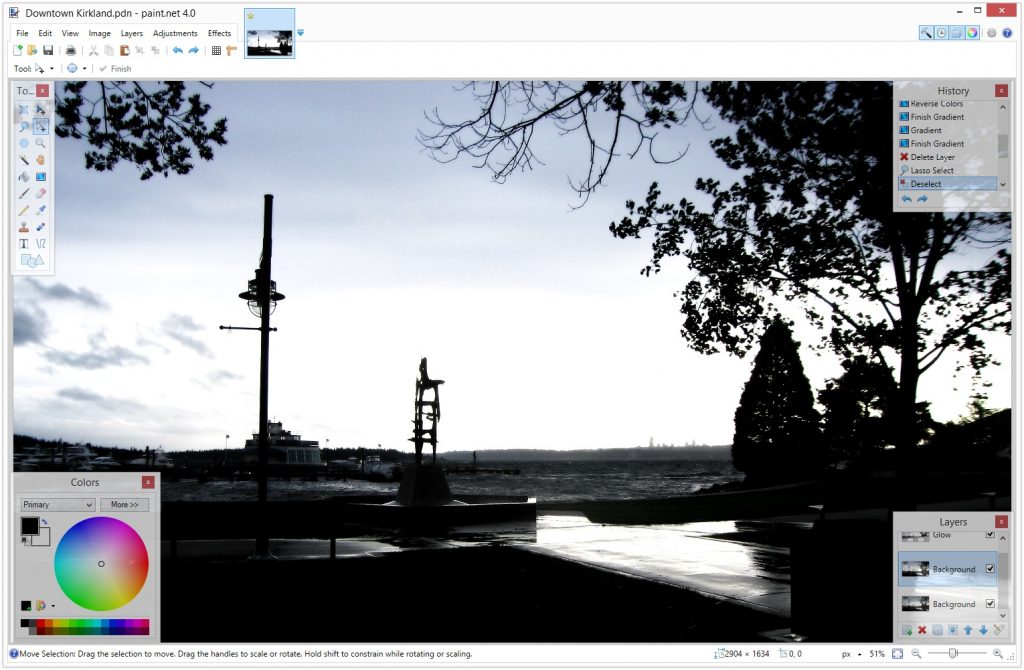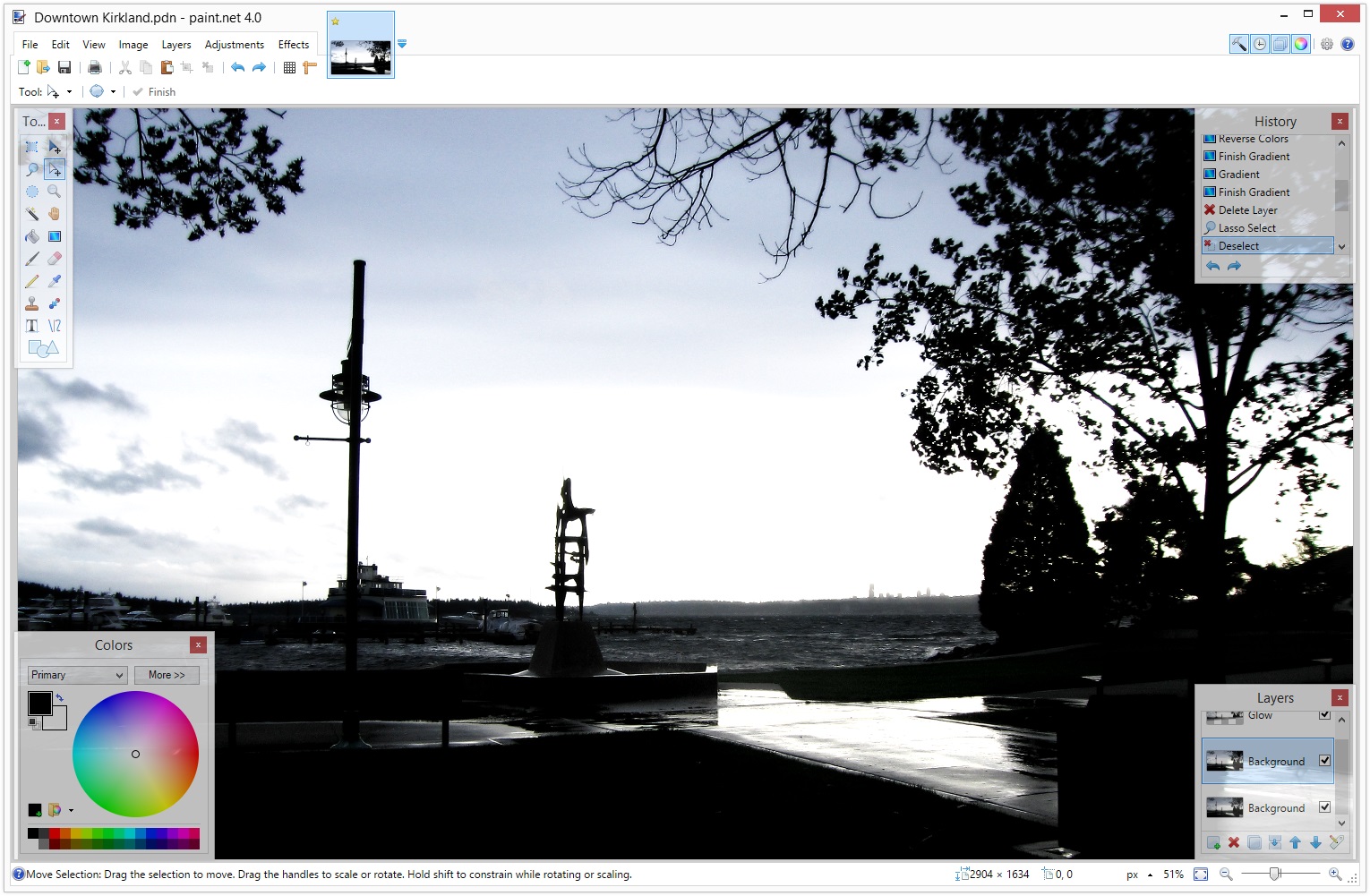 Paint.net is the 9th photoshop alternate to edit digital photos. Unlike other software and programs, Paint.net is very simple and easy to use. The best part of this website is that you can work with different panels in a single window, and use tabs to choose one over the other.
Next to the icon of each tab, you will see a description to help you navigate between different options.
Features
This is an easy-to-use and quick image editor.
The website is free to use, but even then, it is well equipped with professional tools like layers.
Layer form helps users create rich images.
There is an online forum where users can communicate with each other and share their experiences. For example, they can talk about plug-ins or how to best use the website.
There are tutorials available on the forum as well.
The updates on the website are free, and it always contains new features.
Users can add special effects to their images like blurring, red eye removal or embossing.
There is unlimited history available for users, which they can access when they change their minds.
Krita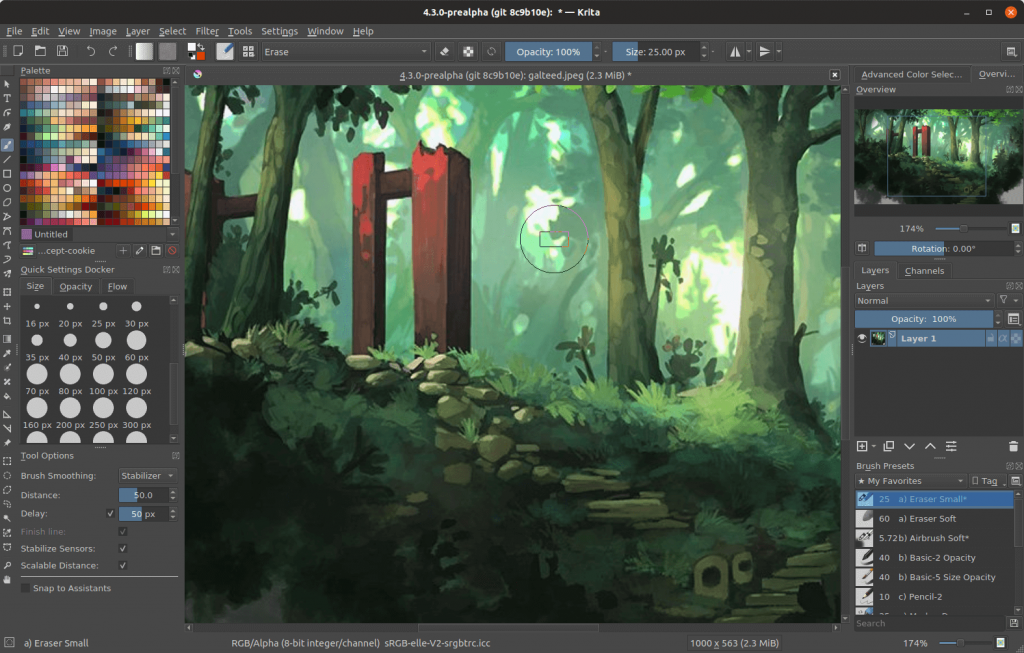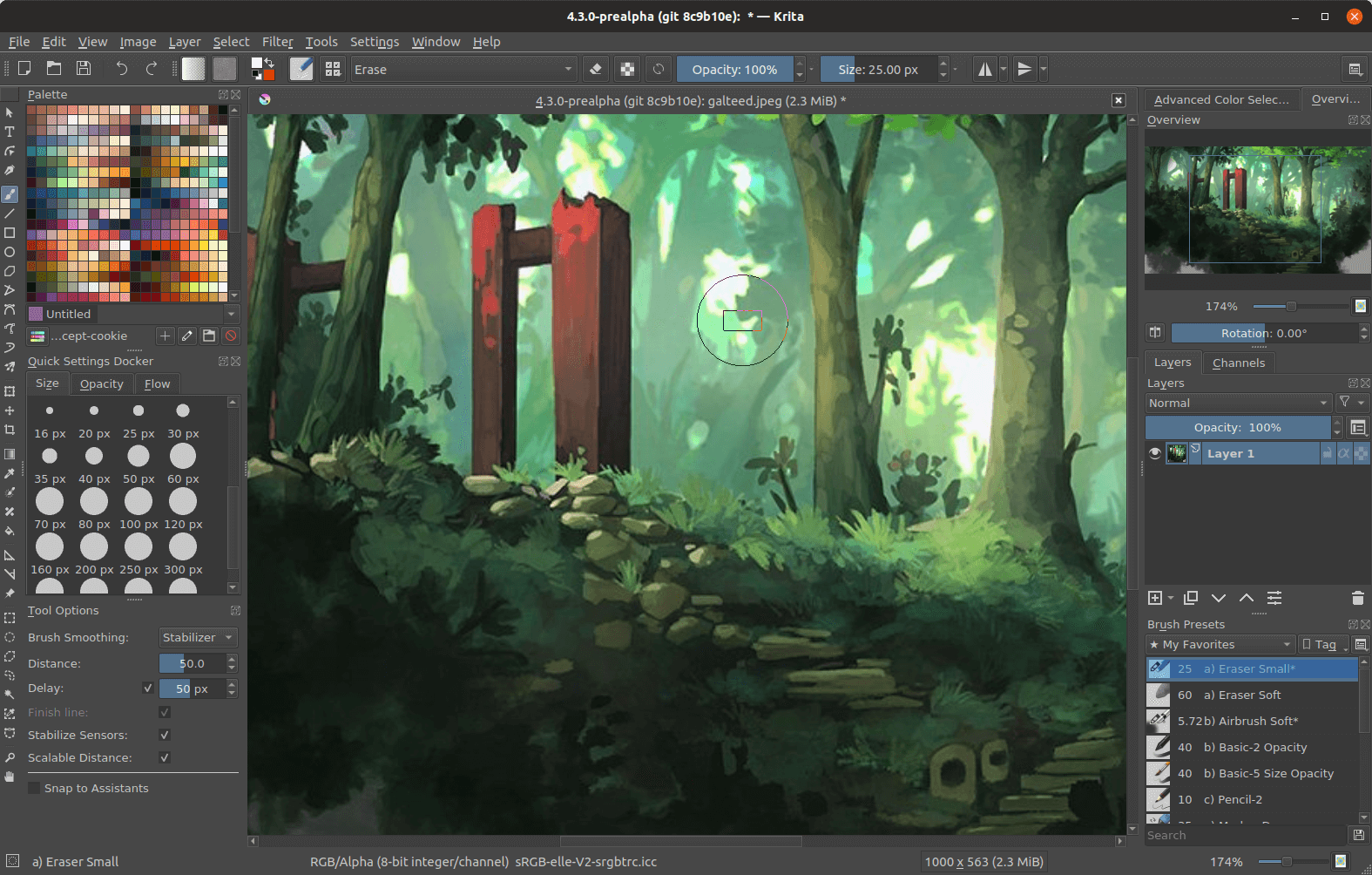 Krita is especially good for photographers, who want to be more creative with their pictures. This program is good for conceptual artists or illustrators, basically, users who want to create something.
It is fun to color using tools in this program, as the user can access the pop-up color palette.
Features
The user interface of Krita is easy to use and really neat.
The layout is official well.
For additional functionality, the users can use 30 dockers.
Users can create their shortcuts.
There are more than 100 beautiful brushes, that are preloaded in the program. These brushes can give artists a range of effects.
There are brush stabilizers for those users who have shaky hands.
Users can access vector and text, as they are built-in and can use for creating comics.
Brush engines help users customize their brushes.
With the help of a resource manager, users can import brush and texture packs that other artists are using.
FAQs
Which is the best alternate among all these alternatives?
PhotoWorks is the best software among all these alternatives. This is because it has artist filters, can produce HDR images, and has professional color grading tools.
Why is there a need for Photoshop alternatives?
Photoshop can be very expensive for artists, especially those who are beginners. Moreover, Photoshop isn't something that everyone can learn, and beginners would need easier options.
Do these alternatives allow a free trial of the software?
Some of these alternatives do allow free trial of the software. There are also open-source programs that ask for donations, but they don't charge users.