Game audio recording is very important for gamers. When looking for good game recording software, users should look for the one that has good-quality recording capabilities.
There are many software which people can run on Windows and Mac, and some of the top 10 are discussed in this article.
Top 10 Best Game Audio Recorders 2023 [Free & Paid]
Adobe Audition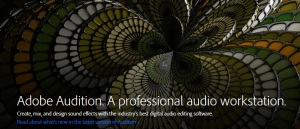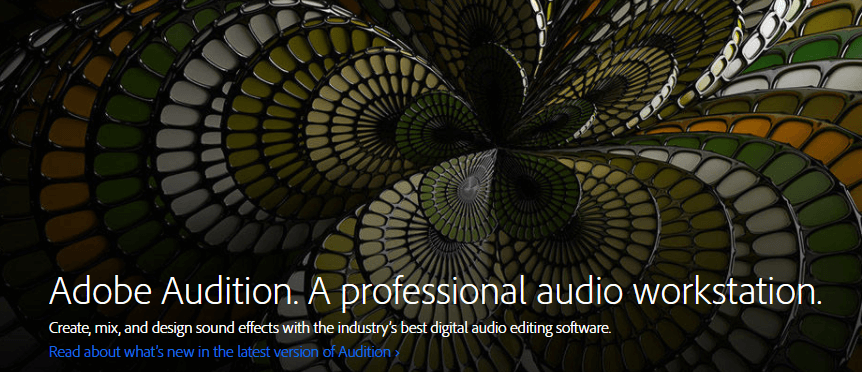 This is a trusted application for Windows, and it supports many audio formats. This software is compatible with many versions of Windows and is suitable for both professionals and beginners.
Features
It can amplify audio, and users can add effects to their audio recording. When the track has been recorded, then the user can use built in tools to adjust the audio levels, and even add voice effects to it.
The user supports multi-track editing, for combining audios and pushing them into a single file. Gamers can record the sound of their games, and then adjust the sound levels later; they can add that sound file to any video that they want to.
This is compatible with Windows.
WavePad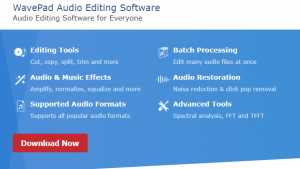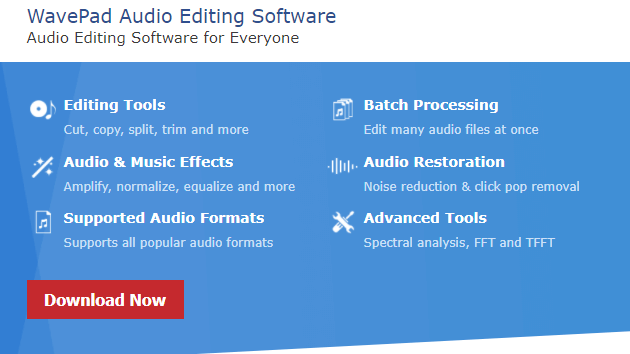 This is a professional audio editor, and audio recording software, which can be used by both professionals and beginners.
Many effects can be used for enhancing the recorded audio, like noise reduction, and equalization. Gamers can easily record audio using this tool, and they can even add effects to it later.
Features
This software supports multi-channel recording and has VST plugin support. It can access many tools and audio effects, which users won't find in other software.
The editing tools of this software are cool, as one can scrub, search, and bookmark the recorded audio files, with much precision. This software even recognizes text-to-speech recognition, making it very easy for the users.
This software is compatible with Windows.
SoundTap Streaming Audio Recorder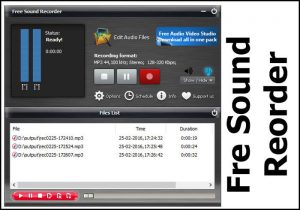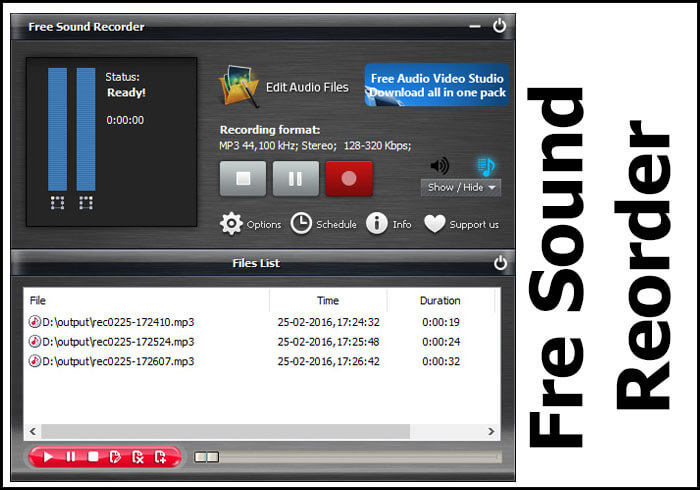 This is a very professional audio capture, and recorder, which requires the user to have s special kernel driver.
This driver preserves the real audio quality and gives the user a good output. The user can record audio using their microphone, or an audio streaming recording.
Features
This software records internet radio webcasts, and can also record any business audio conferences. This is a really good tool for gamers, who want to record the audio of their games.
When people do a podcast with others, they want to record that podcast so that they can upload it on other social media websites. This software can convert audio from multiple formats like WAV and MP3.
This is compatible with Windows 10, XP, and Vista.
Windows Voice Recorder

This software is developed by Microsoft Corporation, and it is a free audio recording application.
It is very simple to use and is a minimalistic app, which is compatible with Windows 10. There are many features in this software, which users will find useful.
Features
When the user wants to record audio, all they need is a single click; this saves the time of gamers.
This app works on multiple platforms and offers users essential editing tools. They can playback their audio, trim, rename, delete and mark moments in it.
It is compatible with PC, tablets, and Windows Phones as well.
Recorder Ones

This is a standalone application, which is perfect for those users who want to record audio for a longer time.
This is a really good app, which ensures that every audio is recorded with absolute precision. When gamers have long playing sessions, and they want to do a voice commentary using their microphone, then this is the perfect thing for them.
Features
This app is compatible with many audio formats, like WMA, mp3, and FLAC. This app has several advantages over other applications like it automatically saves the audio that the user has recorded.
The quality of the audio ranges from high, medium, and low, and the files can be directly exported to OneDrive.
Audacity
This is one of the best audio recording software, using which the user can easily edit audio files as well. This software has given users a customized, and user-friendly interface, which the user can tweak according to their preferences.
There are two modes, using which the audio recorder can record. The first mode is where the users start a new audio clip, and press the record button, and merge a new audio track into an older one.
Features
The user can import and export files, using more than one format. They can create audio files, edit them, and save them in multiple formats making them easier to share on multiple platforms.
The user can reduce the noise of their audio file and adjust it in whatever way they want to. Gamers can easily save and edit their audio files.
This software is compatible with Windows, Mac, and Linux.
Zynewave Podium Free
Podium Free is an audio recorder and editing software for Windows. This is particularly designed for professional users and allows the user to design their interface, as per their preferences.
Features
There is an audio bounding feature of this software, through which the user can record audio, and then combine them with other tracks. Some of the best features of this software also include mixer busses, multi-channel audio, and much more.
Another exciting feature of this software is the Hierarchic Engine module, through which the user can arrange multiple soundtracks and that too, in the form of a tree. A gamer can record audio, and then merge it with other gaming audio files.
Ardour

This is an open-source application, which features many recording and editing tools. This application gives the user the ability to edit multichannel tracks and extract audio from a video.
This can come in handy on many occasions. If a gamer wants to extract audio from another gamer's video, they can do that easily.
Features
The user can make use of many editing features. They can use options like Strip Silence, Push-Pull Trimming, and much more.
The applications support different exporting file formats like WAV, AIFF, Ogg, and many others. There is a Monitor built-in feature, which keeps track of all the audio tracks.
Ardour is compatible with Linux, macOS, and Windows.
Bandicam

This is really good software, especially good for those who are using an audio recorder for the first time. People can use this software easily, and they would be able to capture audio and video on the screen.
This is a frequently used program for audio recording, mainly because beginners can use it very easily. This software can record games, both 2D and 3D, with 4K UHD video.
This software can also capture about 480 FPS videos, and external video devices like Xbox, PlayStation, and Smartphones.
Features
While recording a video, the user can do a real-time drawing on it.
They can schedule recordings as well, to start at a specific time, and then stop, this can be a particularly helpful feature for podcasts. This software allows the user to record their voices, and add a mouse click effect to their animation.
This software is compatible with Windows.
EaseUs RecExperts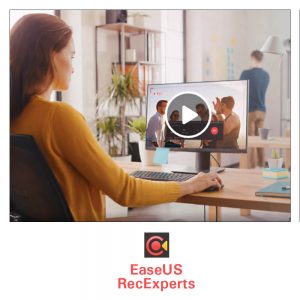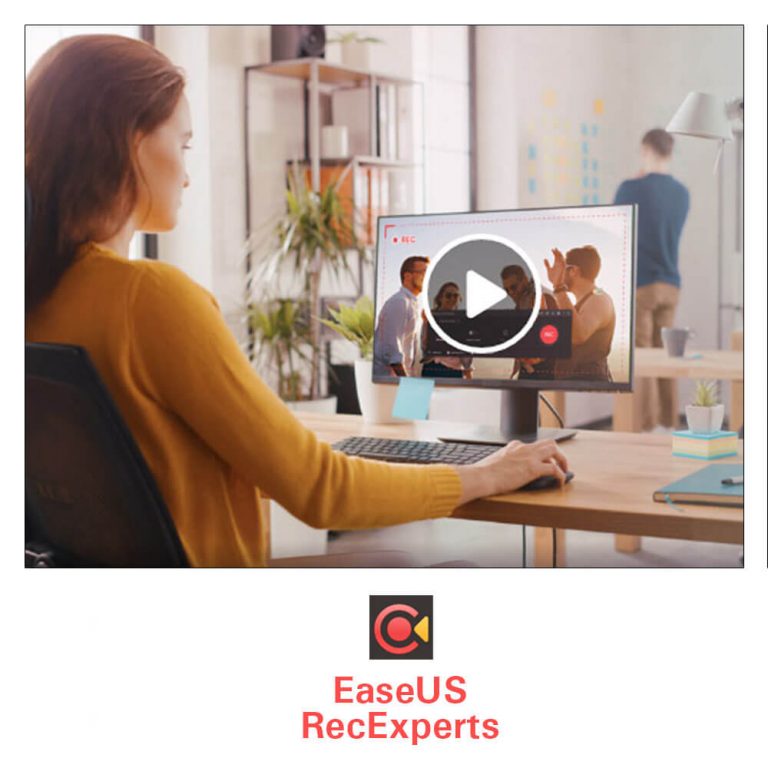 This is audio recording software, which can be used for editing and mixing audio files.
There are many purposes for which this recorder can be used, recording vocals, podcasts, and interviews are some of these purposes. This software can record game voices, voice-over commentary, and share them with their friends.
Features
It captures the audio recording very efficiently. The user can record one part of the screen or the whole window.
The software can record and video and audio at the same time, and the user can record streams from a webcam, to gain an interactive experience.
Gamers can show their friends what they are playing, with complete sound effects. They can upload these files on multiple platforms.
This is compatible with Windows.
Read more: How to download from 9anime?
Conclusion
For many users, recording the audio and video of their games is very important. Many YouTube channels have users playing games on their PC, which they record to help others understand a game better.
The best software among these is the EaseUS RecExperts software, because it is easy to use, and has multiple features, gamers should download it.