Seeing an article that includes "CD Players" can be a little surprising. Who uses CD players anymore? Who uses CDs anymore? You'll be surprised to know that many people still have CDs at home and want to listen to music on them.
This explains why there are so many advanced CD players available in the market, that will be appropriate for them.
The 10 Best Portable CD Players of 2023
Deluxe Plus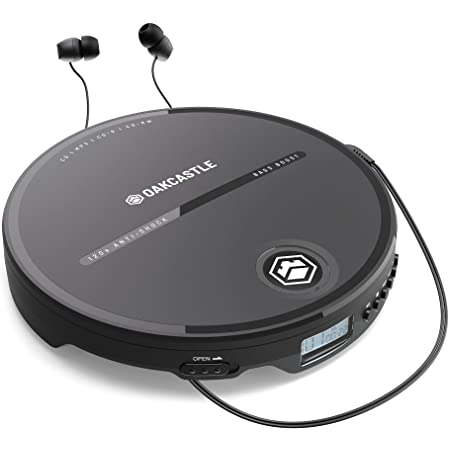 This Deluxe product has AUX connectivity technology. It comes in black color, with buttons on the side; shaped round and stylish. The media format that it supports is CD-R.
Features
It can play all formats; it is very easy to playback music.
The buyer can play CD audio books, recordable CDs, rewritable CDS, and Kids CDs.
60-second anti skip protection is available; allows the user to take their music. wherever they go.
This device can be connected to a speaker or car, with the help of the AUX cable.
The battery life of this CD player is long, as it uses 2 x AA batteries.
Users can power it using an AC USB cable as well.
GPX PC332B Portable CD Player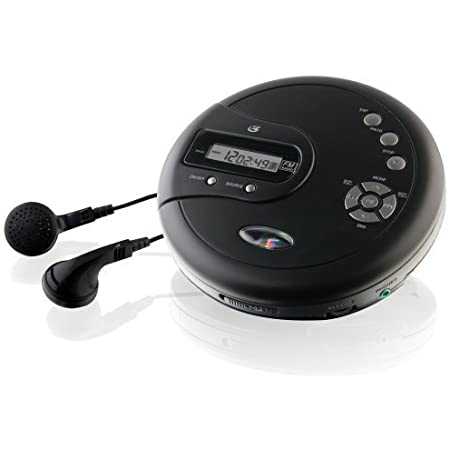 GPX is the brand of this portable CD player, and it is available in black color. The dimensions of the item are 8.32 x 7.32 x 2.08 inches. This CD player supports CD-R media format.
Features
This is a portable CD player.
It has a radio as well.
Comes with earbuds.
Works on 2 AA batteries.
It has 62-second anti-skip protection.
Shouldn't be used for jogging or running.
The user can program tracks.
Volume control is analog.
Buyers can playback songs, repeat them, or randomly listen to them.
It has an LED radio indicator and LCD.
Equipped with a stereo headphone jack.
Sony DEJ017CK Walkman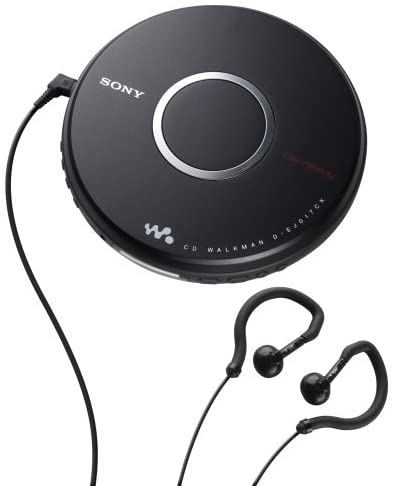 This portable Walkman CD player comes in black color and only weighs 0.85 pounds. It includes an mp3 player as well.
Features
It is versatile and compatible.
Comes with headphones.
Has a car kit along with the package.
Users can easily enjoy music using the portable CD player when they are driving.
It has a volume limiter system.
Provide a good output, even when the volume level is low.
No horizontal shocks; the music remains smooth throughout.
Insignia NS-P4112 Portable
This is a compact device, and it works well during physical activity as well. For example, if you are exercising or jogging outside, it won't impact the smoothness of the sound.
Features
It has a petite build.
Very lightweight; can fit in a palm or a small bag.
You can carry it while exercising or running.
The device is compatible with CD, CD-R, and CD-RW formats.
Allows you to fast forward, and rewind.
Mood selection and ESP available.
Runs on two AA batteries.
2 hours of playtime.
NAVISKAUTO Rechargeable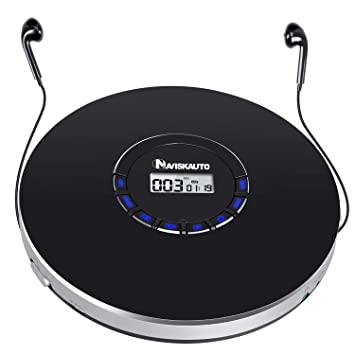 While not many people would have heard about this brand, it is a complete package for buyers. When the buyer receives this portable CD player, they would get stereo headphones, a 4.9 AUX cable, and a charging cable as well.
Such accessories are missing from other good portable CD players brands.
Features
1400mAH lithium battery.
Last up to 12 hours, which is a long battery life.
Built-in LED display.
Users can read the information on the player, even when their surroundings are dark.
The LED display helps keep track of information about the music that is playing.
The design of the CD player is compact, and it can prove to be a perfect gift for kids.
It is compatible with formats like MP3 and WMA.
100 seconds of anti-skip protection available.
It is user-friendly because of the LED display.
Very convenient to operate.
5 playback modes.
Gray Portable CD Player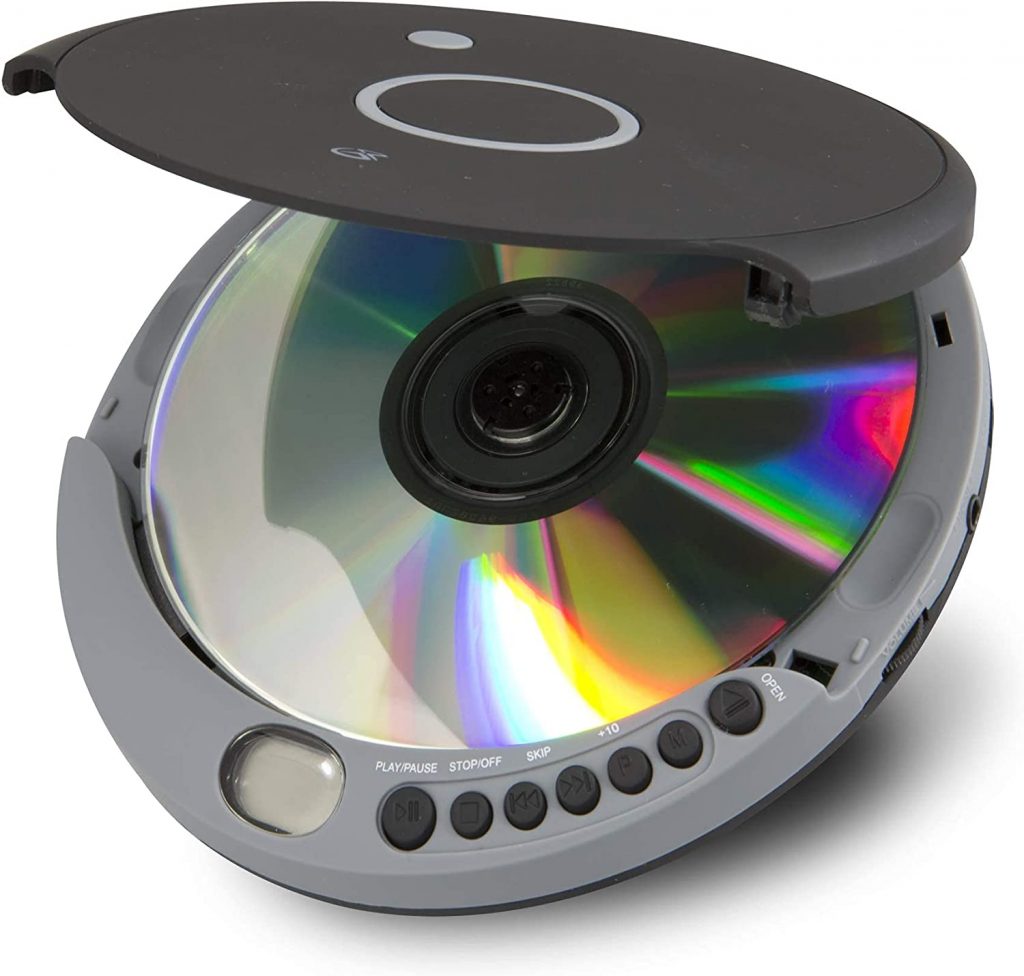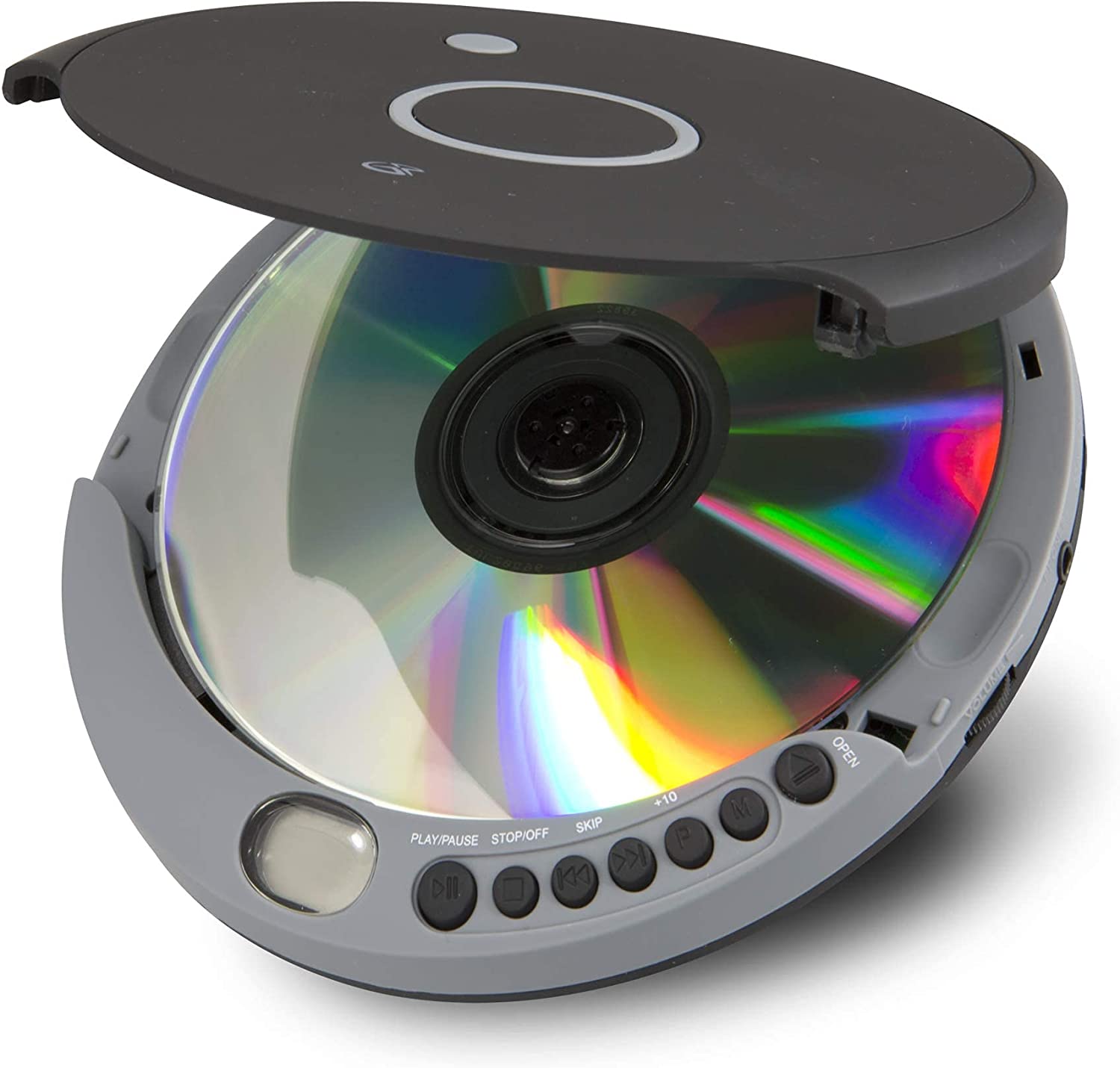 Guerry offers buyers a portable CD player, in black color. The weight of this product is 230 grams, and users will get an auxiliary cable and USB cable with it.
Features
1400mAh rechargeable battery.
Buyers don't have to use lithium batteries anymore.
It charges in 4 hours.
The CD player has 5 sound effects; BBS, Pop, jazz, rock, and classic.
Buyers can repeat a track, repeat every track on a CD, play the first 10 tracks or play in random order.
Has an anti-shock system, so that the CD does playback if the player vibrates.
It is compatible with MP3 CDs, CD-R, and HDCD.
The CD player is compatible and is a perfect gift choice.
The LCD gives it a smooth appearance.
Nextron Portable Bluetooth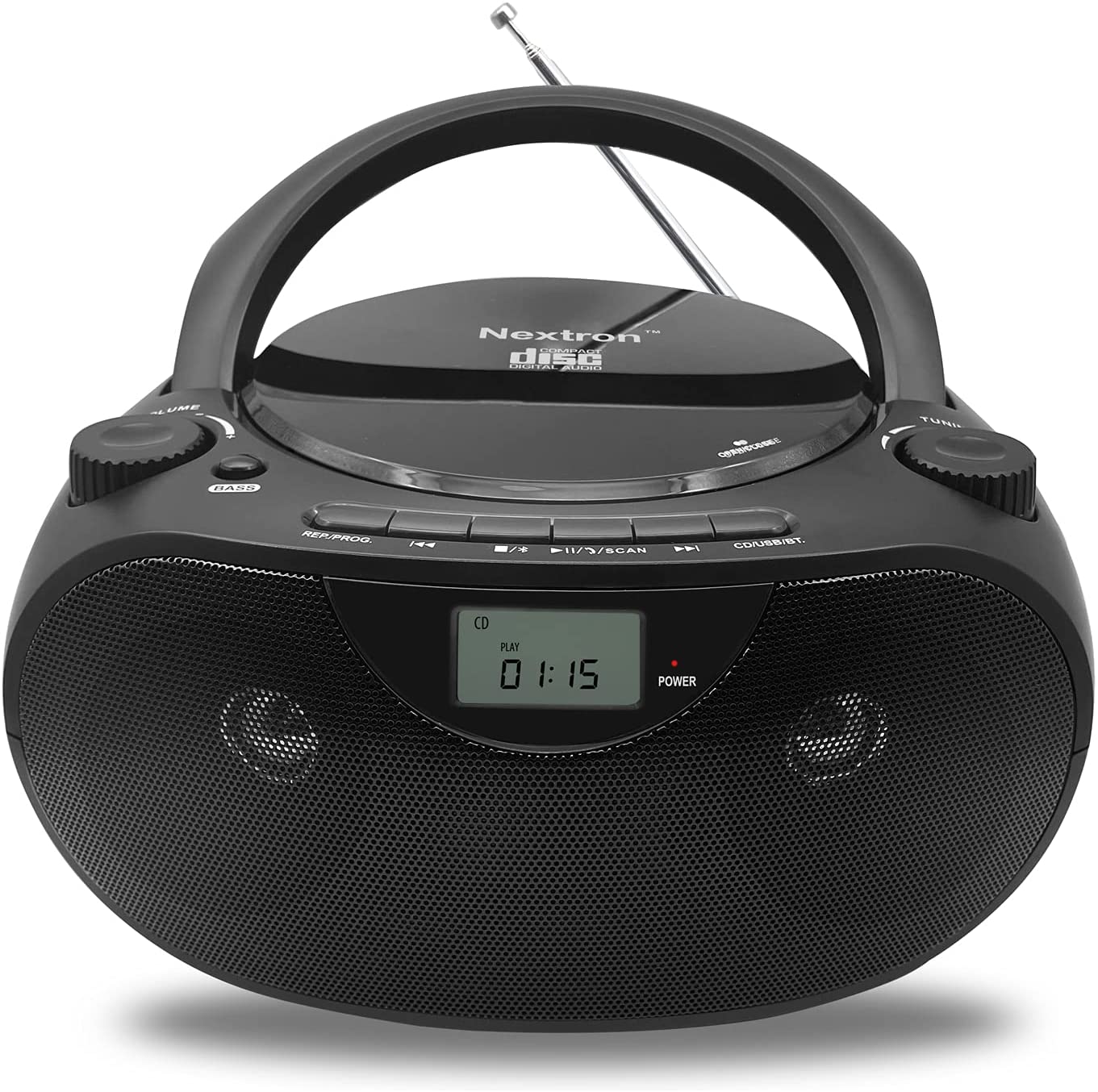 This is a unique portable CD player of 2023, because of its distinctive design. It is shaped like a boombox and is available in black color. Buyers can listen to music on it, as well as AM/FM radio.
Features
The CD player has an AUX and USB port.
LCD can make it easier to see which music is playing.
The user can connect the CD player through Bluetooth to listen to music from a tablet or any smart device.
This way, users can also listen to football games or podcasts.
It has a USB 2.0 port.
Users can play MP3 or WMA files.
It is compatible with CD-R and CD-RW.
Lauson Wood sound BB22 Small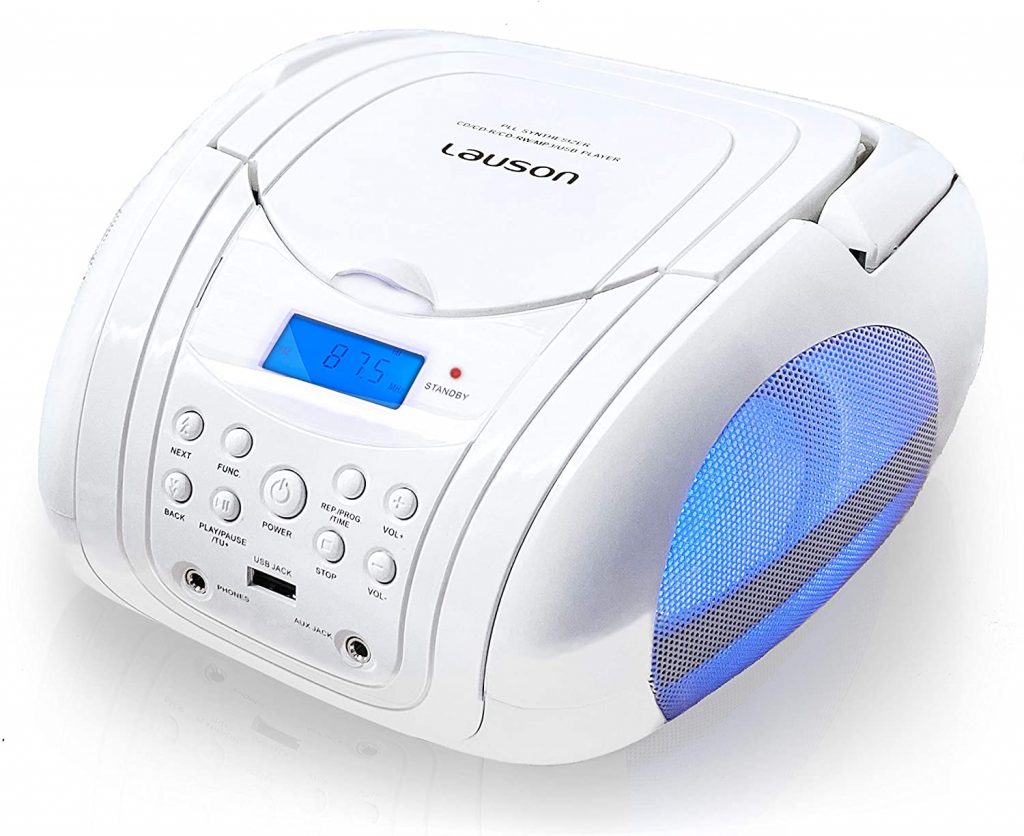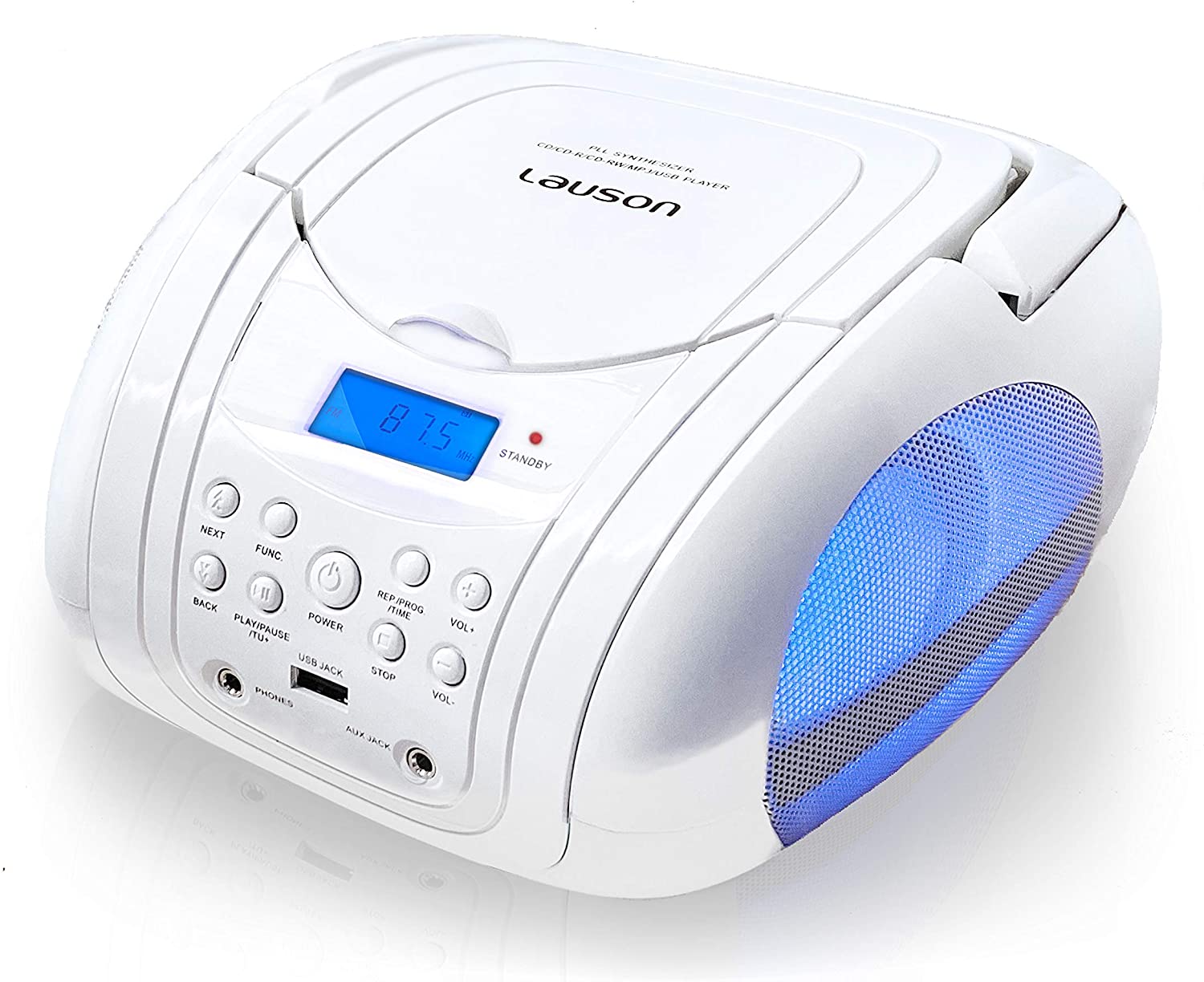 The most unique thing about the Lauson Wood sound is its design. It is shaped like a small stereo; comes in white color with auxiliary and USB connectivity technology. the dimensions of this item are 8.03 x 7.87 x 4.72 inches.
Features
This compact CD player is compatible with CDs, CD-Rs, CD-RWs, and MP3.
It has an LED display, that changes to the beat of the music and gives the user a disco effect.
The USB port allows you to transfer mp3 music using a flash drive.
You can connect your devices with the CD player.
It is very easy for kids to use this CD player.
Comes with a digital FM radio.
Has 20 presets.
AC/ DC power supply.
The CD player can be used outside and inside the home; you can take it with you whenever you travel.
Works with both power and batteries.
Input jack that connects the iPod, MP3 music, and other audio players.
KLIM Discman Portable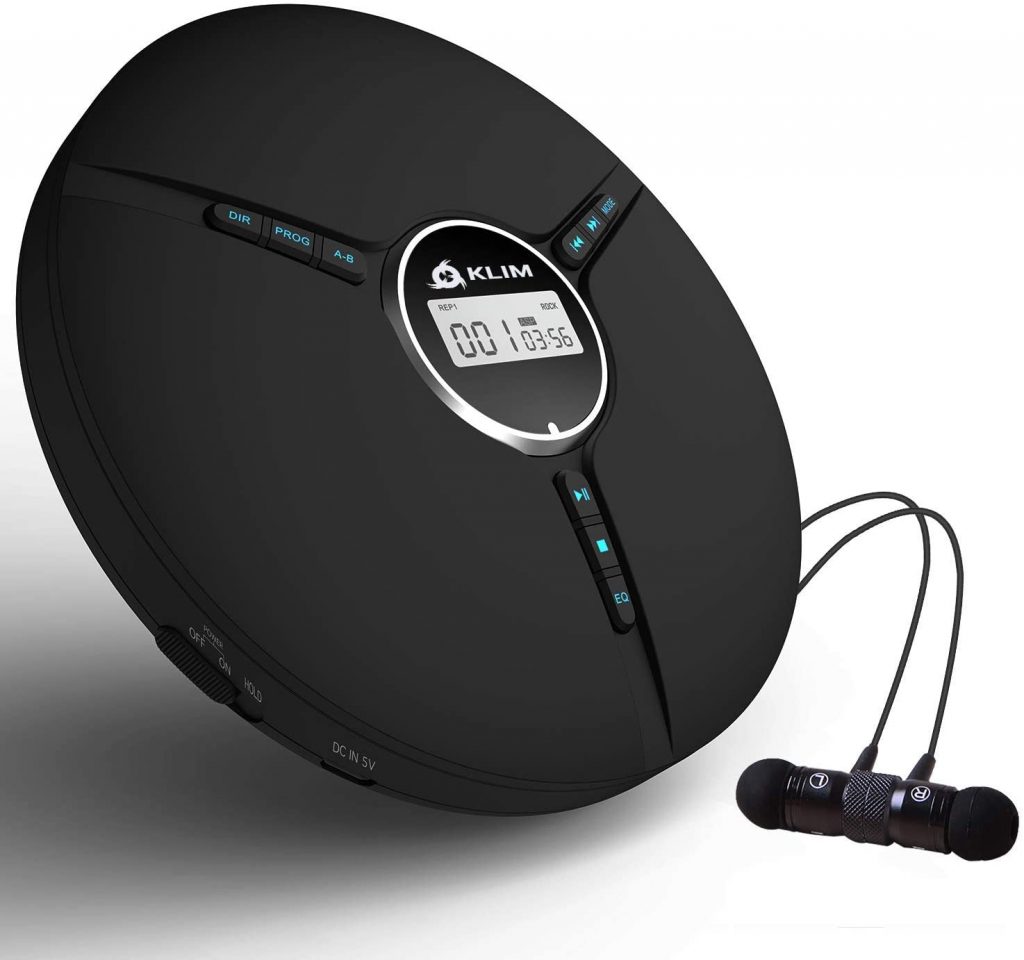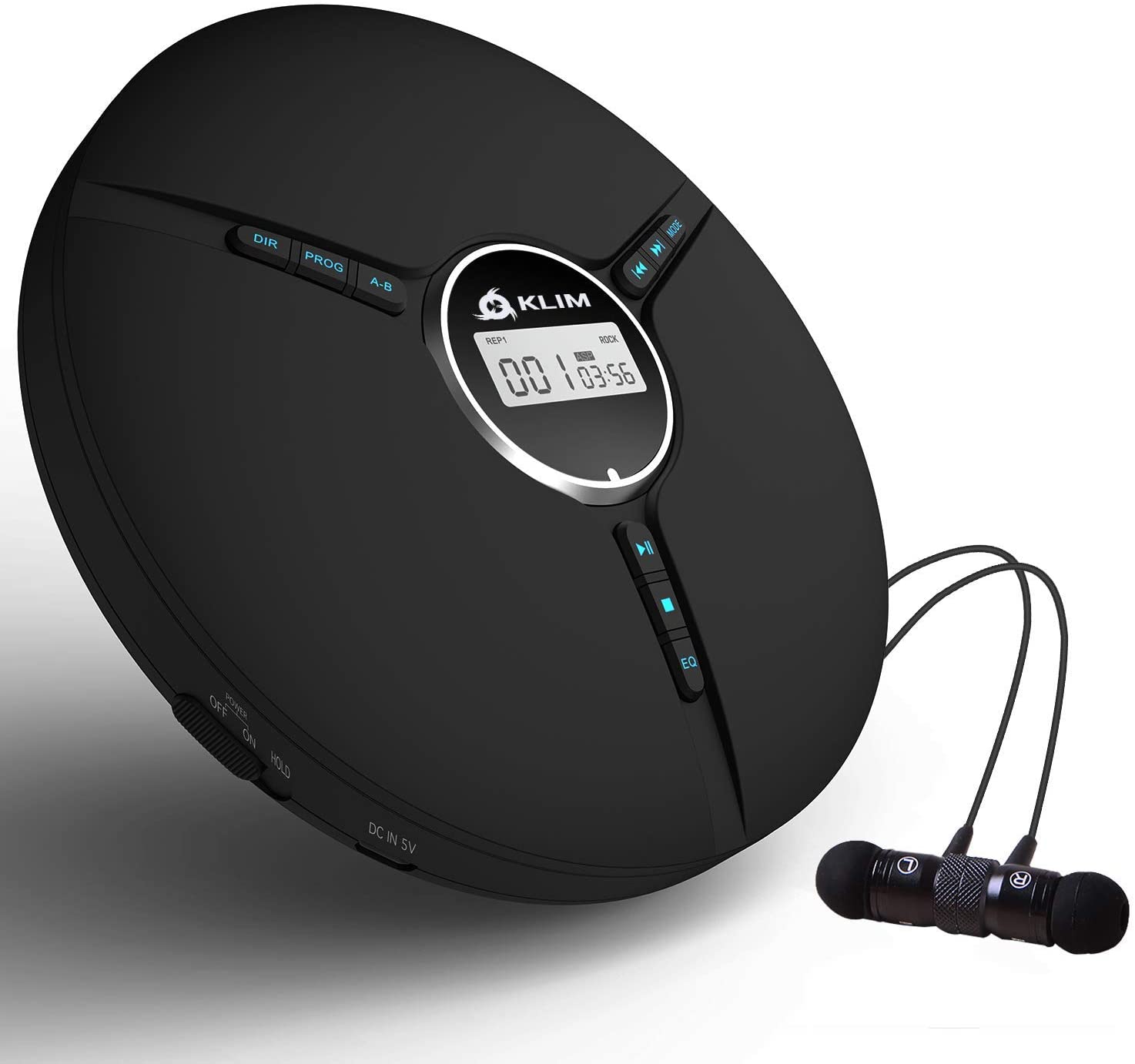 Klim's portable CD player comes in black color. It only weighs 0.23 kgs and is perfect for carrying around. The item dimensions are 5.5 x 5.51 x 1.1 inches, and the connectivity technology available is USB.
Features
This portable CD player gives a different listening experience, as it is specifically made for cars.
Comes with earbuds.
Anti-shock protection; there will be no interruptions when you are listening to music.
Preloads the music for 100 seconds.
Doesn't damage the CD.
Can be used when exercising, running, or playing sports.
Equipped with a rechargeable battery.
Comes with a 5-year warranty.
Very convenient to carry around.
Is compatible with CD audio, CD-R, CD-RW, and MP3.
Jensen CD-555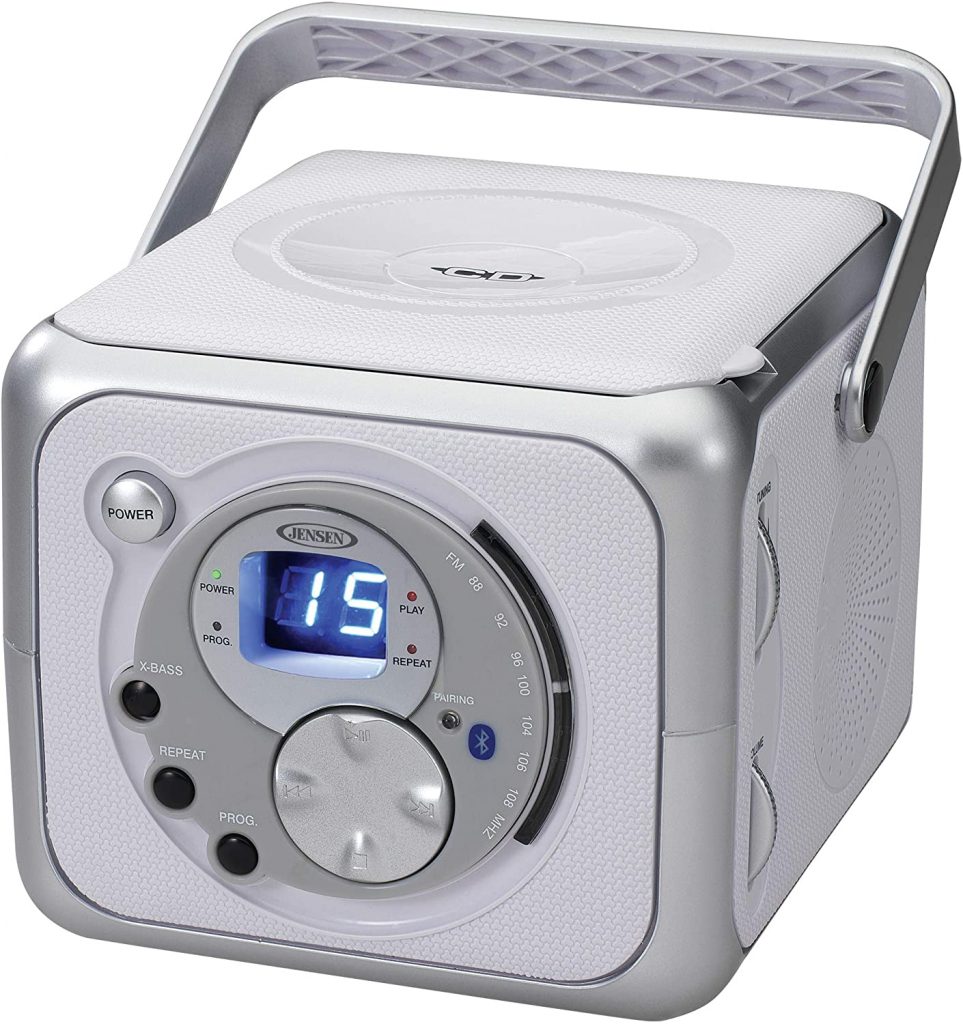 Jensen brand comes with Bluetooth connectivity and is available in silver color. The speaker type on the player is stereo, and the item dimensions are 7.1 x 6.1 x 10.2 inches.
Features
It is compatible with CD-R/RW.
Supports A2DP and AVRCP.
Has Bluetooth wireless version, that supports other Bluetooth devices.
The LED CD display shows information about the music playing.
You can easily skip or search songs, forward them or play them back.
It has a programmable memory.
An auxiliary input jack is available; this way you will be able to connect your devices like iPod or MP3.
It only weighs 2.6 pounds, so it is very easy to carry around.
Features that You Should Look For
Before buying a portable CD player, there are several features that you should look for to make the best choice.
Skip-Free G-Protection
If a portable CD player has this feature, then it means you can use the CD player outdoors or indoors. With the help of this feature, it avoids any vertical or horizontal shocks.
These shocks usually happen when you are moving and the impact sound quality. Thus, this feature can make sure that the sound quality remains the same, and you can use a CD player even when you are exercising or playing a sport.
CD Compatibility
A good portable CD player should be able to play different CD formats like CD-R, CD-RW, WMA, and MP3. This way, you can even transfer music from your laptop to CD player.
Further, some good it can access FM radio, and many users would want this feature. This is because, FM radio channels play music throughout the day, and in case you are unable to get your favorite CD, you just have to play the FM radio.
Earphones
While not every CD player gives away an earphone, many send quality earbuds with a CD player package.
This way, users can save money and enjoy their favorite music, and control the volume however they like.
Warranty
Its brands are not always very reliable, which is why users should look for those who offer a warranty. This warranty should be at least of 5 years, and should cover the stereo as well.
The user should always read the warranty card to see what is covered in it, and what they have to pay on their own in case something goes wrong.
Lastly, the most important thing here is to make sure that you read other people's reviews about portable CD players. This is important because every brand promotes its product as if it is the best in the market. However, the users that have already purchased a specific portable player, would be able to give a better review. Such reviews talk about the pros and cons of different CD players and even share their experiences.
FAQs
What are the best portable CD players of 2023?
The best portable CD players of 2023 are Deluxe Products CD players. This is because it has many features that a buyer would find helpful. Firstly, it can play all formats, and playback is very user-friendly as well. Users don't have to limit themselves to just music but can play audiobooks on it as well.
It has 60-second anti-skip protection available, which means they can take the CD player anywhere they want to. The sound quality is very good, and the user would be able to enjoy all sorts of music on their player.
Why do people still buy CD players?
Many people have CDs from the 1990s or 2000s and are still not able to part from them. Several bands and singers were famous in the 1990s, and people still have their CDs with them.
Thus, they need a medium to play these CDs, and what better way to do it than to get portable CD players?
What is the most common problem that people face, when they buy a portable CD player?
The most common problem that people face is that their CD player operates on batteries. Batteries run out very quickly, and it would be more practical to offer users USB charging. This will keep the battery running for a long time, and the users would be able to enjoy the music fully, while they are outdoors. It is a dream come true for many CD music fans, and they can even enjoy FM on such players, where they can listen to music all day long.
Conclusion
There are many portable CD players listed in this article, and you will find the information given helpful. Make sure that you have CDs, and you know the kind of CD player you are looking for. There are several designs of portable CD players; they can be compact or look like a boombox. The main thing to note here is that they are not extinct, and are very much in, in the market.