There is nothing more important than protecting your data nowadays. Once your personal information is accessed by an unauthorized person, they can exploit it in any way they want to.
Many devices don't have added protection for the user, against spyware. However, Mac does things differently.
It has a built-in protection, which is very strong, against spyware software or any sort of viruses and malware.
Even though it has a strong system, a virus or spyware might sneak into the system. Mac's popularity has been growing, because of which the OS has become a target of hackers.
Social networking viruses are what makes an OS very vulnerable, as they embed themselves in the system, and the person won't even know about it.
While safe browsing habits should be adopted by people, it is important to scan Mac and see if there are any viruses in it, or there is spyware.
One reason it could feel like there is spyware on your Mac is if the OS has been acting strangely lately.
Check for Spyware on the Mac Manual Scanning
The first thing that the user can do manually scans their system.
They need to click on the Apple icon, and then select the option of "Software Update".
This would install the software and security updated on their OS.
When this update is finished, then Mac would automatically detect the system and see if there is spying software on it or not.
Click on 'Finder' and then 'Applications'; these two options are in the sidebar. Now, the user has to go through the list of applications installed on their OS and look for any suspicious program.
If you see an application that you didn't download, then searching about it would tell more about whether the application is a threat or not; if you didn't download it then it is most probably spyware.
Select the application that seems suspicious, and then command+delete; this will remove the program from Mac.
After that, press command+space, and then type 'Activity Monitor'.
When you press enter, the screen will show running processes, and there might be a program that looks suspicious.
Select the process, and click on 'Quick Process'; this will kill any programs, which might be a threat.
Anti-Spyware
There are many programs on Mac App Store, where the user can download anti-spyware to check if someone is spying on them or not.
There are many available applications like Antivirus Zap, or Antivirus BitMedic, which will help the user clean their device.
When they are done cleaning their Mac, they should change all their passwords, and even contact financial institutions to make sure that there has been no breach of their account.
If someone's camera was hacked, then it is most likely that their items were stolen, or some important financial information was taken without permission. 
Prevention of Spyware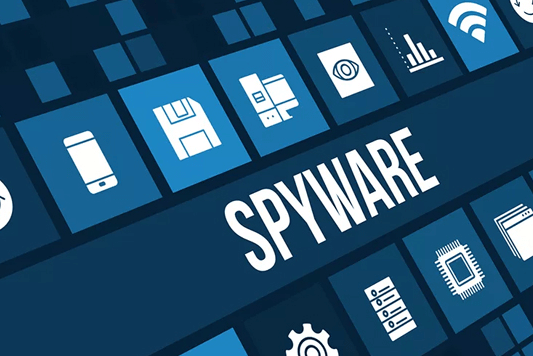 If the user wants to make sure that spyware doesn't infect their Mac, then they need to take preventive measures. They need malware protections, which can monitor the system for any sort of suspicious activity.
Users need to be careful when they are clicking on links or opening any new websites because most of the random links that they get in their emails have malware or spyware attached to them.
They shouldn't download an attachment and run it on their computer, before running it through the malware protection software.
Users should always download software and applications from trusted sources.
For example, if someone is using Mac, then the trusted source here would be Mac Store or Apple Store. Downloading applications and software from sources that claim to offer software features for free, most likely have malware or spyware in them.
Bitdefender
To get this free virus scanner, go to App Store, and then search for Bitdefender.
Install the scanner on Mac, and then run the command of scanning the entire system. If the software finds issues, then it will show on the screen, and the user can choose to fix issues, and remove the spy software or any malware from the OS.
A little Snitch is also a software that can increase the security of Mac OS, and prevent anyone from spying on your information.
Read more: How to Fix a Firefox Redirect Virus?