Rotational commercial GPS navigation puts vehicles on the right roads just click on it. To have commercial vehicle GPS apps.
When you want to know more about a particular asset and you'll have to jump worry about switching back and forth No need between multiple apps.
When commercial vehicle drivers take their trucks or other heavy vehicles outside, they don't know what is waiting for them at the end of the road.
However, we are lucky to live in an age of technological development, where there is an app for everything.
5 Best Commercial Vehicle GPS Apps
With the help of these apps, it has become possible to avoid unfortunate incidents. These apps are evolving in the commercial vehicle industry and make the daily life of a driver, very easy.
PTV Navigator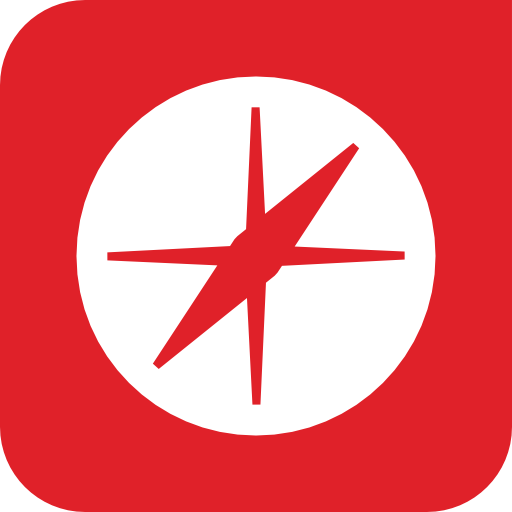 This commercial vehicle GPS navigator app is designed for truckers and other commercial vehicles.
The app consists of features that would be most helpful or drivers during their long and difficult journey.
The routes in this app are created in real-time and Exploring The World Using GPS Without The Internet.
When a commercial vehicle driver chooses a certain destination, then the app takes into account the commercial vehicle. It considers its type, size, and restrictions of the vehicle.
It then calculates the maximum time it will take the vehicle to arrive at its destination. The app can tell the latest traffic information, arrival time, and acts as a parking assistant.
This is not a technical app and has a friendly user interface. The starting price of the app on Android is $26.99.
It is a popular app among truck drivers, particularly because it is easy to use.
SYGIC GPS Navigation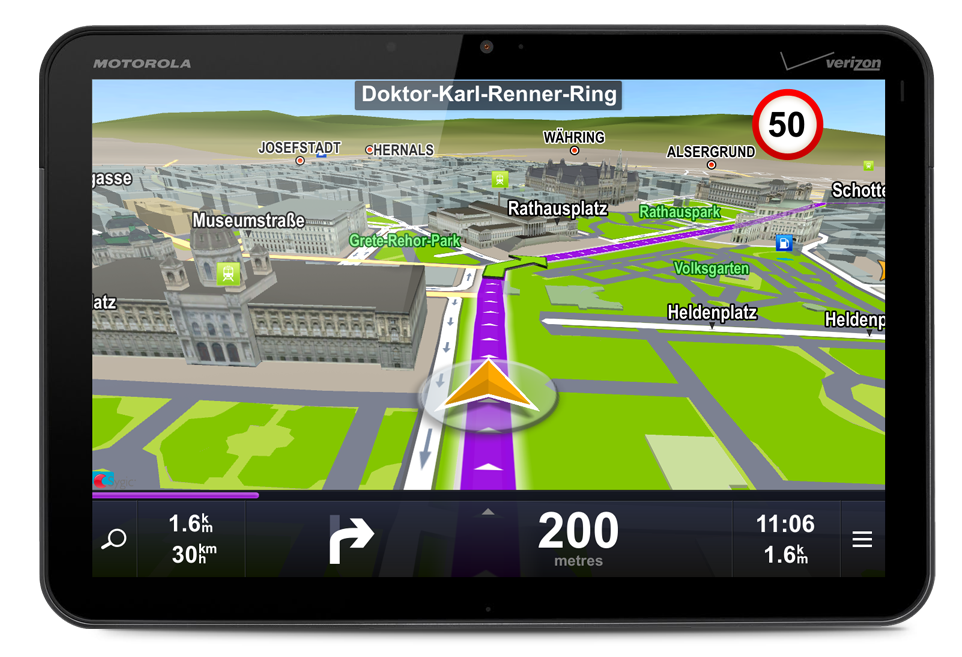 This navigation app is mostly used for commercial trucks and provides great relief for them. There are many drivers all over the world, who trust this app. This is an all-in-one app, that focuses on the routes trucks can take.
A truck driver can get detailed navigation for paths, which are assigned to large vehicles. There are specific instructions on the map for truck drivers, which ensure their safety.
Maps are available online on this app, which means that a truck driver needs a GPS signal, and not an internet connection all the time.
The maps are free for truck drivers, and they can even mark their point of interest on the maps.
Drivers don't want to get in any sort of trouble, which is why they can rely on the feature of a speed camera. This app can make truck drivers more responsible when they are driving, reducing the chances of getting into accidents.
In this app, drivers can benefit from routing profiles, which they can set even if they don't have a truck.
Drivers can get real-time traffic information from this app, and a speed camera database. Before they leave for their destination, drivers can take a look at the busiest area and chose another route.
Co-Pilot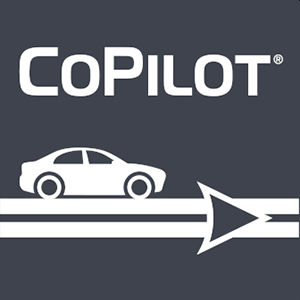 This commercial vehicle GPS app gives clear instructions to drivers. The instructions are reliable and help drivers plan a powerful trip.
The app has maps that are clear and accurate. There are many in-app features, that drivers can use and benefit from.
It has a seven-day voice-guided navigation system and provides details about active traffic to drivers.
The GPS of the app is reliable and driver-friendly. The user interface is easy to understand and use.
Read this: Catching Pokemons Through Fake GPS Pokemon Go Apps
Drivers can get voice directions from this app, which are clear and helpful. When a driver is sent to a location he has never been to before, then this app will prove to be very helpful.
The app will provide knowledge about the vicinity in which the driver is driving so that he knows about each turn.
The map coverage of the app is accurate, and regardless of the commercial vehicle, drivers can surely benefit from such an app.
Smart Truck Route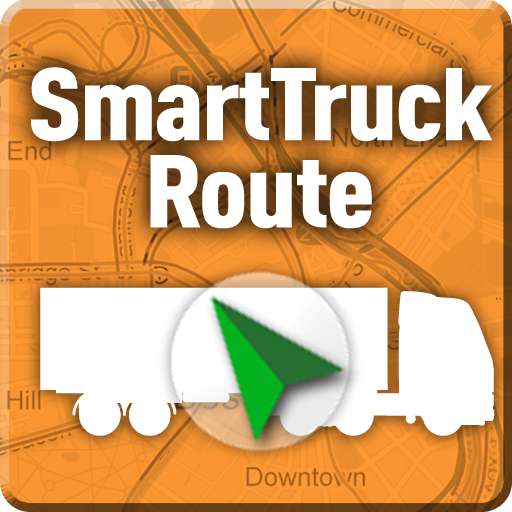 This is a very popular and widely used commercial vehicle GPS app. It saves time, and gas for drivers, and makes their journey, safer.
The only down point of this app is that it is subscription-based. However, when drivers look at the features that this commercial vehicle GPS app offers, they will be willing to pay for it.
When drivers download this app on their smartphone, they can navigate their commercial vehicle, easily. It offers the latest maps and routes that truck drivers and other drivers can use. Moreover, the app provides them with turn-by-turn instruction, along with lane guidance.
If the drivers don't feel comfortable looking at their smartphone screen, then they can easily get guidance from voice instructions. They can navigate in the street, using two modes; Hybrid and Satellite View mode.
A unique feature of this app is that drivers can specify the size of their vehicle, along with weight and Hazmat level. These details help the app find the right route for the commercial vehicle.
If the driver has a built-in speaker on their phone, then they can use it to speak the name of their destination or point of interest.
This commercial vehicle GPS app comes with an Odometer function, which allows vehicles to track state mileage for filing taxes.
If there is a state border that the driver's commercial vehicle is closed too, then this app will send an alert to the driver's phone. Moreover, the app also sends alerts about speed limits.
While navigating routes using this app, a driver can easily use the other functions of the app. For example, they can navigate and talk to someone on their phone, at the same time.
Drivers can provide feedback about their experience with the app, which gives the creators more ideas about how to improve it.
The app comes with free updates. It has an unlimited number of routes, and drivers can use each route as many times as they want.
Waze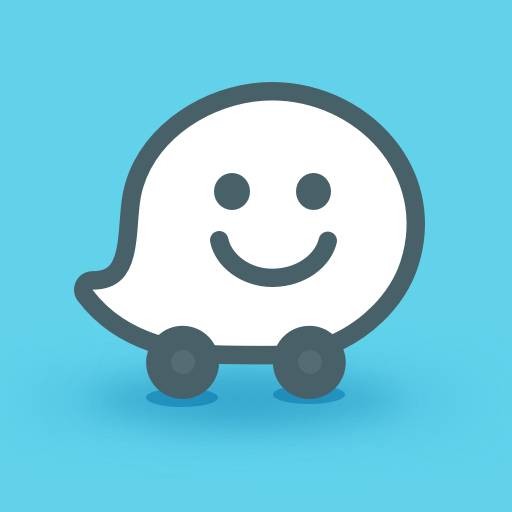 This commercial vehicle GPS app is perfect for drivers, who have to travel in the cities. It gives them real-time information like traffic jams, road closures, and road accidents.
If an unfortunate incident takes place on a road, then the app will automatically route the driver to another location.
Drivers can search for any location they want to go to, by using the address or just the name. They can search for local cafes and gas stations nearby. If they want to go to a convenience store, then they can easily find the ones close by, using this app.
The only drawback of this app is that it works with an internet connection only. It is available for both Android and iOS users.
5 Best Commercial Vehicle GPS Apps Tips
The trucker path is a commercial vehicle GPS app, and drivers can easily search branded and independent truck stops.
Using this app, drivers can check real-time parking availability. Such a system can save time for drivers. Moreover, drivers can look for the nearest Walmart locations, areas where they can find the cheapest fuel, rest areas, and scale status.
The app is free, but it has in-app purchases. This app is ideal for employers, who want to know the location and parking history of their drivers.
The most unique feature of this app is that it lets drivers compare fuel prices, to know where they can get the best deal from. They can easily plan their route, using this app, and find low clearance bridges nearby.
This app even provides truck wash locators for drivers, in case they want to wash their trucks or other commercial vehicles.
DAT Trucker is another GPS app for trucks, which is free to download.
If drivers want to find out the closest truck stops nearby, they can easily do so using this app. Moreover, drivers can find truck stops by distance and parking spaces.
The app gives drivers a complete list of fuel prices, for trucks, and helps them find trucker-friendly hotels.
The reason why there are special hotels for trucks is that the parking lot has to be big to park a big truck.
Drivers can search for nearby truckloads, with the help of this app. This app helps find heavy-duty services, all over the country.
The real question here is, as to why should commercial drivers get GPS apps? If someone has been driving trucks or other commercial vehicles for a long time, then they wouldn't want a GPS app.
However, before truck drivers or commercial vehicle drivers completely dismiss the idea of getting a GPS app on their phone, they should look at the multiple benefits.
Safety
Drivers should care about their safety. If they download a commercial vehicle GPS app on their phone, then the app will tell them if any road is closed, or if an accident took place nearby.
Moreover, apps tell drivers about speed meters close by, which motivates drivers to drive more responsibly. If they know that there is a speed limit nearby, with a speed camera, then they won't violate the rule.
Some offer roadside assistance to drivers. For example, a driver gets into an unfortunate incident, and he is not able to call anyone for help. There are GPS apps that have an SOS button; the driver simply has to press it.
Whether the driver's vehicle has broken down, or he has a medical condition, the app will help the driver get assistance fro relevant authorities.
Productivity
Even though GPS doesn't make a person more productive, it improves their productivity. Drivers can become more efficient when they use a GPS because an app tells them about the shortest routes that they can use.
When drivers use the most efficient routes, fuel consumption minimizes.
The companies that use commercial vehicles to deliver packages to their customers, they can benefit from a GPS app.
Companies can tell their customers the exact time and date, they are going to get their package. Moreover, when a GPS voice guides drivers to their destination, drivers don't have to face the extra stress of missing the location. They can relax and easily reach their destination without any delay.
Road Awareness
When drivers get a commercial vehicle GPS app for their vehicle, they are more aware of the roads around them. They get to know the streets and the areas, that they didn't know about before.
Moreover, before going for a task, drivers can easily map out their route. This way, whichever street, they go to, they don't have to worry about getting lost. They can find the most efficient route for their task, and make their destination easy by mapping out beforehand.
When drivers are aware of routes and roads, they drive safely and are less likely to be involved in an accident.
Job Security
Commercial vehicle drivers are less likely to lose their jobs if they drive carefully.
A GPS voice guides drivers to their route so that they can reach their destination on time. If they deliver a package on time always, then their employer would be happy with them.
Using a commercial vehicle GPS app will give drivers more confidence when they are driving. They will be able to reach their destinations in less time, using the most efficient routes. Moreover, if they don't know the nearest gas station, they can easily find one using their GPS app.
If the GPS app comes with a tracker, then this could work well for commercial vehicle companies and e-commerce companies. They will know the exact location of their drivers.
Most drivers are not honest about their route, and they just want to charge companies a high fee for fuel. If a GPS tracker is installed in a vehicle or the driver's app, then companies can figure out the fuel consumption of a vehicle, by studying the route they took.
Conclusion
This would make things easier for a company, as they would be able to decrease their expenses. If drivers take the most efficient routes, using their GPS devices, then this would be a cost-effective approach.
GPS is used by not only truck drivers, but individuals who are not good with addresses and locations. There are so many benefits of GPS, that commercial vehicle drivers can't ignore them.
Is there a GPS app for commercial vehicles?
Waze. One of Trucker's best GPS apps, Vaz uses crowdsourcing to give truck drivers the latest information on routes, traffic, accidents, gas prices, road closures, and more.
While you need access to the Internet to use VAZ, it's a free app and it's available on iOS, Android, and Windows.
Is there a special GPS for truck drivers?
A GPS must be durable for trucks, as it is usually used more than a personal GPS.
The good news is that there are plenty of trucker GPS systems available today, so you may find a track that works well with your truck and you need to worry about fewer bridges and residential routes. do not have.
What is the best GPS app for commercial vehicles?
Google Maps
Probably the best GPS app for truck drivers, or at least one of the most popular GPS apps for trucks, Google Maps is well-known, offers periodic updates, and lets you search for hotels, restaurants, gas stations.
It allows you to do this and share information with other drivers. Google Maps is available on both iOS and Android.
Can Google Maps show truck routes?
Google does not currently show truck routes in its app or online. However, you can send feedback to Google Maps and ask them to implement truck routes in their app in the future.
Is there a truck mode in Google Maps?
Whether you're driving, walking, taking public transportation, or cycling, Google Maps is for you.
Google Maps offers a lot of useful maps and can create much better routes depending on the type of travel method, but still, there is no navigation mode for truck drivers, so we need to be creative.