It's easy to start streaming your PS4 gameplay on multiple platforms with Restream, even if you don't have a stream ps4 with a capture card. To do this you'll need to capture.
As the world of gaming is constantly evolving and now it is not just about playing games. Now, die-hard gamers like to share their gaming skills and their gameplay walkthrough with the world just by sitting at the couch and playing that game.
People now want others to see their gaming skills and they love it when others witness their success and their skills. And all of this can be done with the help of a capture card.
Many well-known companies are developing and introducing great, advanced, and various types of capture cards for you which will provide you with the best facilities you need for live streaming.
Before we get onto the topic, let me tell you what is a Capture Card and everything about it.
All You Need to Know About Capture Card
For the users of the PlayStation console, a capture card is used to add more flexibility in doing some fancy things like streaming your game and showing off your gaming skills with the world.
Capture Card is an input device, more likely it is like an input data receiver. This input device is used to convert your gaming gameplay signals to digital data which can be uploaded to the internet just like a video clip.
With the help of an HDMI cable connection, it captures video signals from external devices that are connected to it, whether it is a console, PC, or any device which is supported.
These capture cards are no doubt a great technology that gamers are loving very much and using its services daily. Capture cards let you capture and save the gameplay of your favorite games.
Whenever a gamer wants to display or share his gameplay whether for fame, fortune, business venture, or any other specific purpose, these capture cards come in handy at that very moment of need to the gamer.
You get many features and super great benefits, all thanks to these capture cards. More helpful guide: here
You can stream your game with ease, you get better game performance, you get to use professional editing tools to customize your stream, you can even commentary with the help of a microphone while playing the game, file formatting is flexible, instant playback capability, options to quickly share your streaming, and the most important fact, it makes your gaming experience much more fun than ever.
With the help of a capture card and an HDMI cable, you can easily stream and capture your gameplay and then share it anywhere you want. You can even save your streaming footage to review later and then share it afterward.
External devices like console, PC, etc. are used by the capture cards to capture video signals with the help of an HDMI cable interconnected with the external device and capture card.
Suppose if you have two computers, you are using one to play games on and another is for streaming purposes, then the capture card is to install on the PC which is for streaming purposes.
After installed successfully, the Graphics Processing Unit (GPU) of the gaming PC will continuously transfer input data to his capture card on the streaming PC. The signal you are receiving, it can be captured, recorded, and encoded as well, as per your needs.
Few of these capture cards are designed much better than others, as they have an inbuilt encoder within them so, at the time of streaming, they are capable of performing the same functions just as a CPU functions.
Now I will tell you only some of the best capture cards you can buy to stream games directly from your PS4 console and others as well
Elgato Game Capture HD60S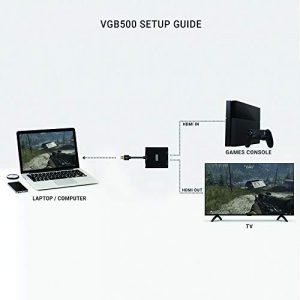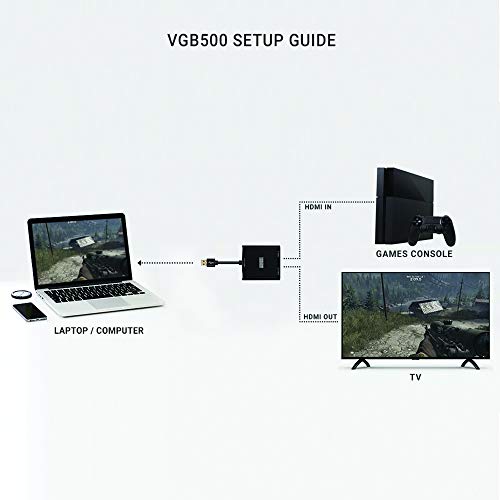 This Elgato Game Capture HD60S card is known for the great features it holds. It comes with full HD 1080p video output capture which runs at 60 fps (frames per second).
This Elgato Game Capture HD60S lets you stream your highlights and capture your game as well, both at the very same time. With the help of a smart reversible USB connector that supports the USB version 3.0, you are ensured that this device is up and running in a snap.
The connection of this capture card is incredibly easy but, what more is that it makes it even much easier to stream and showcase your gaming skills by giving you the capability to stream or upload your gaming gameplay to YouTube or Twitch in a moment only or you can say instantly.
With the built-in streaming feature of this Elgato Game Capture HD60S, it lets you stream any particular part of your gameplay or all of it without stopping, without breaking a sweat or any problem.
And you get an additional feature which is fun and comes into handy, as it allows you to add commentaries to your gameplay as you keep playing, live commentaries you can say.
It is simple and fun, one to buy and experience the world of game streaming.
AVerMedia LGP Lite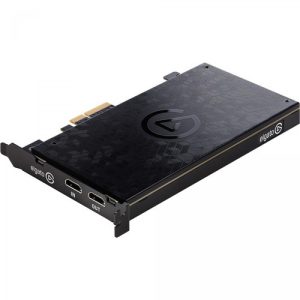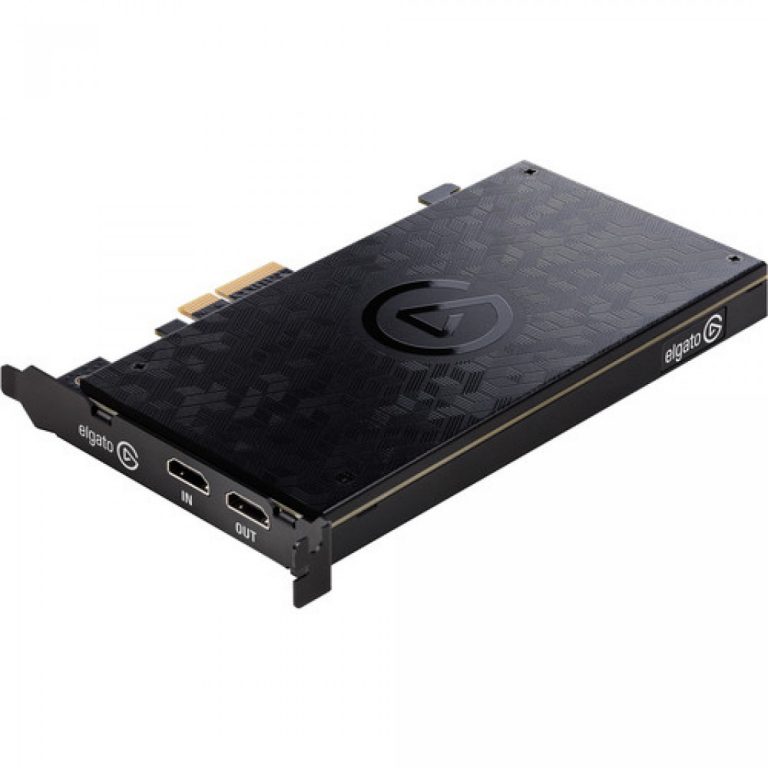 This is the LITE version of the AverMedia Life Gamer Portable (LGP). This LITE version of LGP is designed and introduced specially for the people who call themselves gamers and spend a real-time at home playing games only.
Image source: here
For these real-time at home gamers who want to stream their games with ease and style, I have just the thing you wanted.
While using this AverMedia LGP Lite, you can get each and everything on and start streaming nonstop without breaking a sweat for even a second.
AverMedia LGP Lite supports and comes with a resolution as high as 1080p while running at 60 frames per second (FPS). This allows you to stream your gaming gameplay on YouTube, Twitch, or anywhere you want with good quality and style as well.
One of the best features of this AverMedia LGP Lite is that it gives you a sharing option as well,  which helps you share your content with both, PC and Mac.
There is no need to wait to end the gameplay and then add commentaries in the end, with this AverMedia LGP Lite, you are allowed to add commentaries on the go while playing the game, which is very impressive and takes the fun of gaming and streaming on another level.
This great AverMedia LGP Lite is compatible with PS3 as well.
How to Set Up Capture Card for Streaming from PlayStation 4
So here we are guys, now I will be telling you about the procedure of how to set up a capture card but first, I am going to list down the required components you need for connection of capture card with your PlayStation 4 console.
One USB Cable
Two HDMI Cables, a little long according to your area and space
Console (PlayStation 4)
Personal Computer with i7 Processor, to avoid certain lagging issues
Solid data uploading speed, which means you need a good internet connection for better streaming.
If you are streaming in 1080p resolution then uploading speed should be around 10MB / sec. And if you are streaming in 720p resolution then the uploading speed should be around 5MB / sec.
After you are done gathering all these required components, you are all set to go and start the procedure of setting up the capture card. Follow the steps just as I have mentioned them below to set up easily.
STEP 1: First-ever step is to make interconnection with the help of HDMI cables, between the terminal of Capture Card and your PlayStation 4 console. Connect them.
STEP 2: The HDMI Out port from the Game Capture Card is to be connected to the TV set you are using, to receive the output from the capture card on your TV with the help of existing HDMI cable.
STEP 3: The last step you need to complete setting up your capture card is to connect your PC or Mac device with the Game Capture Card with the help of the USB cable which you will find inside the box of the Game Capture Card.
And you are all done with the setting up of your capture card.
Do you need a capture card to stream to PS4?
You don't need a capture card to stream your PS4, just use Remote Play with OBS window capture on your computer.
Can you use a capture card on PS4?
When using the Elgato Game Capture HD60, Linear PCM is the perfect choice for the PlayStation 4 (PS4).
Elgato Game Capture HD software works best if your computer exceeds the basic requirements of the system.
Is Elgato better than OBS?
Oops, there's a big difference between the game capture software you're recording and the OBS you're running.
Also, Game Capture HD uses a hardware encoder, and you're probably capturing at a higher rate.
Streaming usually uses a software encoder, so it's hard on your computer, and the bit rate is 10x lower.
Can I use OBS to stream PS4?
OBS allows all users to enjoy recorded PS4 gameplay.
If you're looking for great video editing software to edit your gameplay videos and easily add some cool effects to the video.
What does the capture card do for the PS4?
Capture cards provide services for receiving video signals from external devices via HDMI connections.
This allows users to capture their gaming consoles such as PlayStation or Xbox. A capture card acts as an input data receiver.