Where do you watch movies in this pandemic, if you are not able to go to the cinema?
uTorrent is the answer to this question because this is the place you can get movies from all genres. You need to install uTorrent on your PC before you start downloading movies.
How To Use uTorrent To Download Movies?
Download and Install uTorrent on PC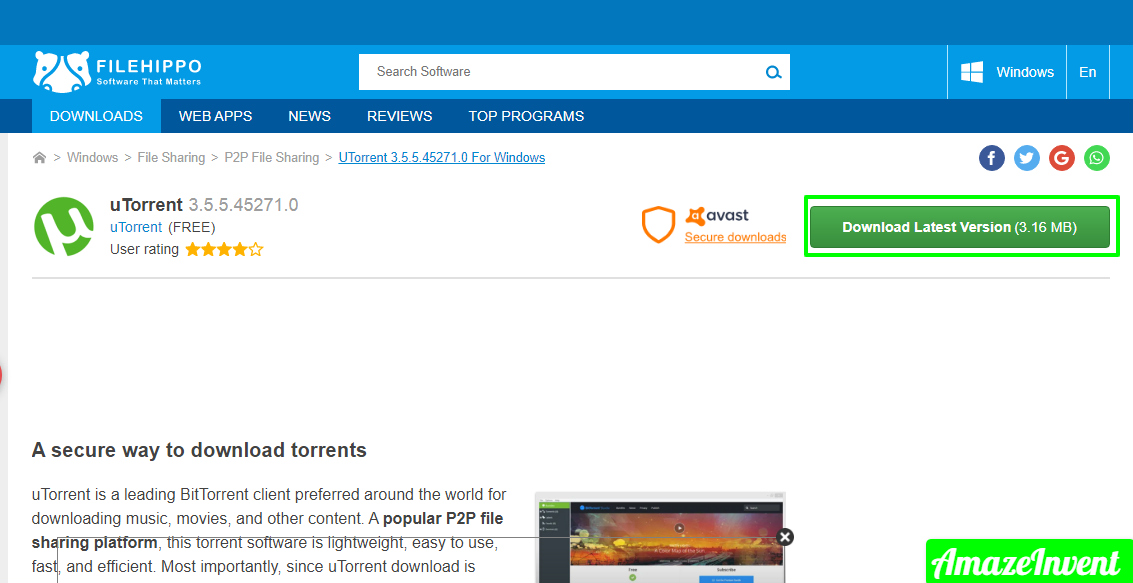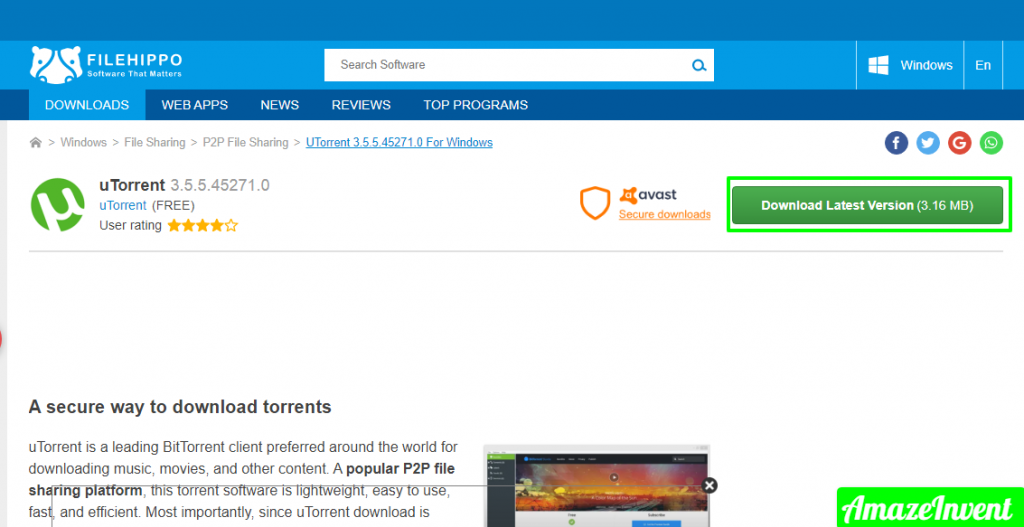 If you want to download uTorrent on Windows, then visit this website here.
When the download is complete, then simply follow the instructions on the screen to install it.
Note that when you are downloading this software on your PC, then you have to be very careful about it.
This is because, some Adware Web Companion might actually get installed on your PC, and if you pay attention, you can uninstall them on your own.
uTorrent App
The uTorrent app is available for Android users. Users can download it from Google Play Store. The user interface of the app is pretty simple and easy to understand, and users won't face any problems in downloading the videos that they want.
Download Movies with uTorrent
To download movies with uTorrent, there are two simple steps that you need to follow:
Launch the app or the software in Windows
Look for a file of a movie that you want to download
There are many trusted torrent websites out there, which provide you links to movies and television shows. All you have to do is copy and paste the link of the torrent, in the uTorrent app or Windows software.
When you copy and paste the download link, you will get the download option. This action automatically happens, when you have uTorrent installed, and the torrent website you have chosen, also prefers uTorrent.
In case you have the torrent file on your PC, and you want to run it using uTorrent, then follow the steps below:
Launch uTorrent
Click on File and choose the option of Add Torrent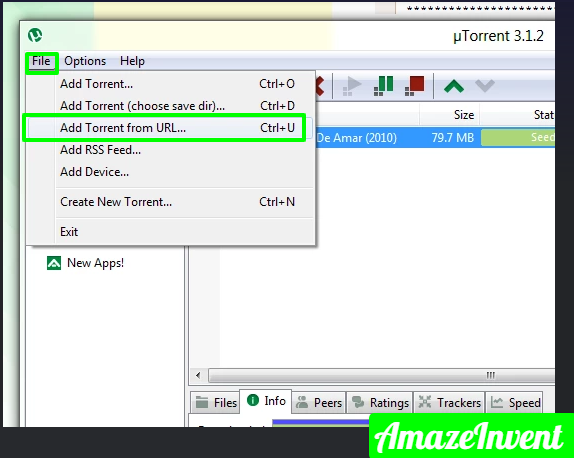 Locate the file on your PC and then click on OK
Once you add the file to the current application, the download process will start automatically. When the download is completed, the final file will show in the Completed window.
You don't have to locate the file in the folder and can run the downloaded file directly from the uTorrent window.
Organize Downloads
If you have more than one file downloading on the uTorrent window, then you can prioritize them as well:
Go to the downloading window
Select the download that you want to complete first, and then click on 'move up queue'. To move a download to the top of the downloads, keep on clicking the 'move up queue' button, and it would become the first file that you download.
Using a VPN with uTorrent
Whenever a person uses uTorrent, they should use a VPN with it. VPN would hide their IP address, and many torrent websites provide users with pirated content.
If you know that the content you are downloading is pirated, then you need to use a VPN. Your ISP might send you a warning message if they see the content that you have downloaded is pirated.
Torrent Websites
There are multiple torrent websites that users can use, and that support uTorrent.
Pirate Bay
The Pirate Bay is a very good Torrent website, and it is a popular one as well. The user can access a variety of movies, TV shows, and even games from The Pirate Bay. Torrents on this website are even tagged if they are from a trusted or VIP user so that the person downloading knows if a torrent is safe to use or not.
RARBG
Another good Torrent website is RARBG, which is mainly used for 4K movies and newly released content. The user will find a variety of old and new torrents on this website, which includes games, movies, adult movies, and TV shows. There is even a top 10 list category for users, to guide them about the kind of content that is a must view.
Conclusion
These torrents are easy and safe to use. The user only needs a link to the torrent or a torrent file. They can use these both options in the uTorrent app or the software that they download on Windows, and can get the best entertainment at home!
Read more: How To Add People On Discord? [ Guidelines ]