Rabb.it was a place where people used to organize meetings with friends, where they streamed movies and videos.
The best part about this website was that, even if people were scattered to different places, they were still able to watch the same shows and movies.
Those who used Rabb.it, It felt like they were projecting their computer screen to friends; watching movies and shows together had become so realistic.
10 Best Apps And Sites Like Rabb.it 2023
In May 2019, the website stopped working, which is why people started looking for alternatives. There are many apps that people can use instead of Rabb.it or Rabbit; they can install these apps in 2023, and have fun watching with their friends and family.
KAST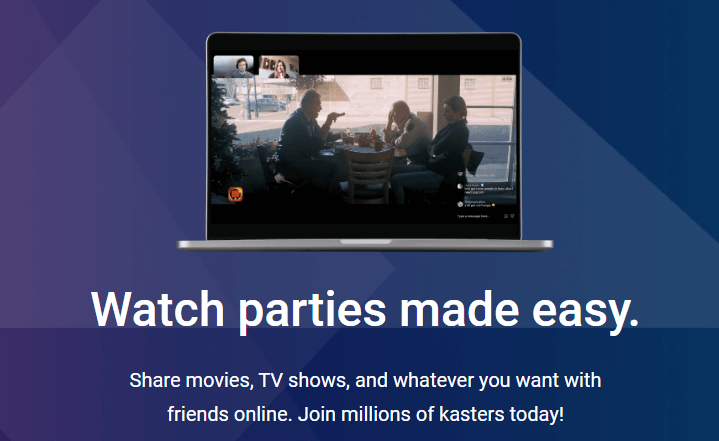 KAST  is a place where people can watch movies, play, and hang out with their friends in a virtual space. They can share their experience in real-time, and get to know other people with their interests in movies.
Using this website, you can watch movies and browse other content in a party of friends; this website will stream directly from the cloud. This is exactly like you are sharing your TV in a virtual room setting.
Those who use this website, they will get access to movies and shows on demand. The video quality is quite good, and the user can share their webcam and video with others in real-time.
Moreover, the party that the user has with friends would be ad-free, and they can even unlock some animated reactions. It is up to the user whether he wants to create a private room for friends, or a public room for anyone to join.
KOSMI

KOSMI is a digital hangout, for which you don't need to sign up anywhere or install anything. You can watch videos with your favorite people, play games with them, chat with strangers, and all that, from the comfort of your browser.
When you visit the website, you see the 'Create a Room' icon right away, which means you can right away start using this website without any delay over sign-ups or subscriptions.
There are so many features on KOSMI that the user can benefit from. The virtual room system has extensive features; it allows the user to have in-room chat, webcam support, send an instant invite through a URL, and run real-time applications.
The user has the screen share option, through which they can share their whole screen to show others what they are watching.
For example, if you are watching a movie on Vimeo or YouTube, and you want someone else to see that same movie, then you can do so by sharing your screen. Gamers would enjoy this feature the most, as they can share their screen with other gamers.
Synaptop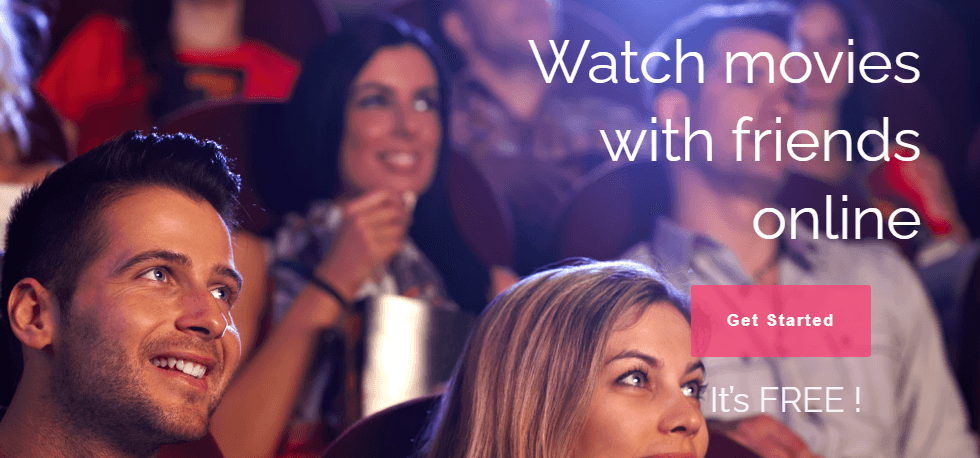 If you ever wanted the cinema experience in the vicinity of your home, then Synatop is the website for you. Some people enjoy movies with others because they like the collective giggles or tears.
This website lets the user enjoy not only TV and movies with others, but they can also listen to music, read books, and play games with them.
The best part of this website is that you can access it from any browser. You can collaborate with other people in real-time, run different applications, manage files, control devices, and video chat.
Rave

As the name suggests, this app is dedicated to bringing people together on a media that they love. This website supports platforms like YouTube, Netflix, Vimeo, and Google Drive.
Whether you want to watch Netflix with others or listen to music with your friends. You can share your experiences. You will be able to share content from multiple platforms, and if you are celebrating a movie night, combine your phones to create a speaker system. Read more: Best Smallest Smart TV
Rave is a different platform and can connect users from iOS and Android. A huge feature on this website is that users can mash up two songs, with an artificial intelligence DJ. If you want Rave, then you can download it from Google PlayStore or Apple Store, depending on your OS.
Gaze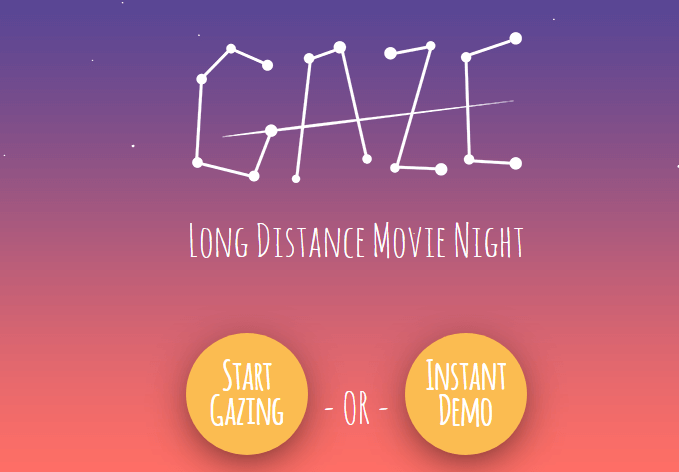 The main objective of Gaze is a long-distance movie night. It lets users watch videos with those who are far away from them. There are many exciting features of Gaze, from which users can benefit.
Users can video call with Gaze; they can communicate with each other in real-time. When people start watching things together, the biggest problem that they face is they are not able to sync content.
However, with gaze, users can play and watch the same thing as their friend is, with the help of sync-watch. If you don't want to enter the address of any video streaming website, then you can watch videos that you have already saved in your desktop folder. You can connect the website with YouTube, and watch amazing videos with your friends.
If you want to interact with friends, then use the Insta –Chat feature. This Insta-Chat is specifically designed for fleeting messages like LOL and OMG.
You don't have to install anything for this website and need only a standards browser for it. The user interface of the website is really simple and easy to use.
Download
MYCIRCLE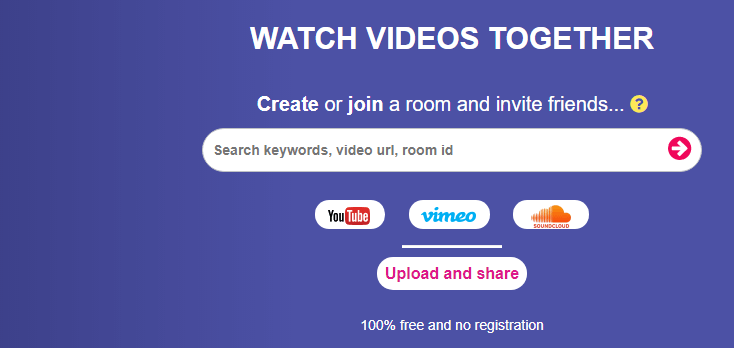 MyCircle. Tv is a virtual room, which doesn't require the user to sign up or register for anything. However, if you do sign up, then you get 5GB of storage on myCloud, you also get your profile.
There are multiple platforms that this website supports, like YouTube, Dailymotion, Vimeo, and SoundCloud. Read more: Best Ride Sharing Android Apps – iOS
Whether you want to watch TV shows or movies with your friends, this is a good website. You can even listen to music with them, by uploading files on Box, Dropbox, and even Google Drive. Those who have an account on SoundCloud can simply listen to music from there.
The two audio formats that this website supports are .mp4 and .flv. While most people prefer to have private rooms, if you are not present in that room, then no video will play. There are public rooms as well, and the user gets control over features like audio chat and conferencing.
You can chat by texting or sending audio messages to your friends, and other people who have joined a room.
Download
Watch2Gether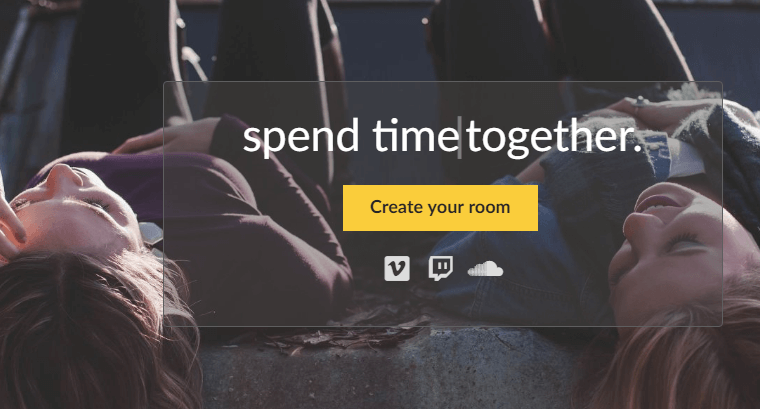 When you open this website, you will get to see the amazing features that it offers. You can watch videos, listen to any kind of song you want, and even go shopping with your friends through this website. This website offers a player that synchronizes both audio and video.
With the help of an integrated chat room, users can communicate with their friends, and they can enjoy content from YouTube and other video streaming websites. The users can browse products on Amazon, and shop from there as well.  They can organize their playlists, and enjoy the webcam support that the website provides. Read more: Best Logo Maker Apps for iPhone
To watch movies and TV shows with other people, they can create a room, share the room's link with their friends, and then have fun!
Wavelength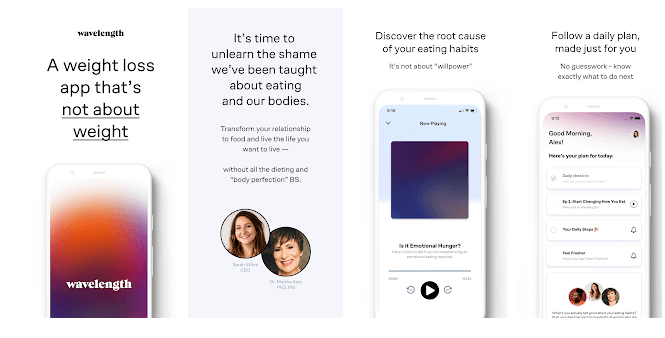 When you use this website, which is a good alternative for Rabb.it, you get to create a chat room and invite your friends. You can listen to music with them, add videos to the room's playlist, and enjoy together.
This website does create a feeling of being in the same room as your friends and watching the same stuff. You can create your room, or join an existing room. You don't have to register on the website, and no user has to pay a fee of any kind.
The user interface of Wavelength is really simple, and it is available in multiple languages. This is a place where you can buy items like clothes, caps, but the main problem is that it doesn't support 3rd party streaming websites. Moreover, there is no screen sharing option available on Wavelength.
SyncVideo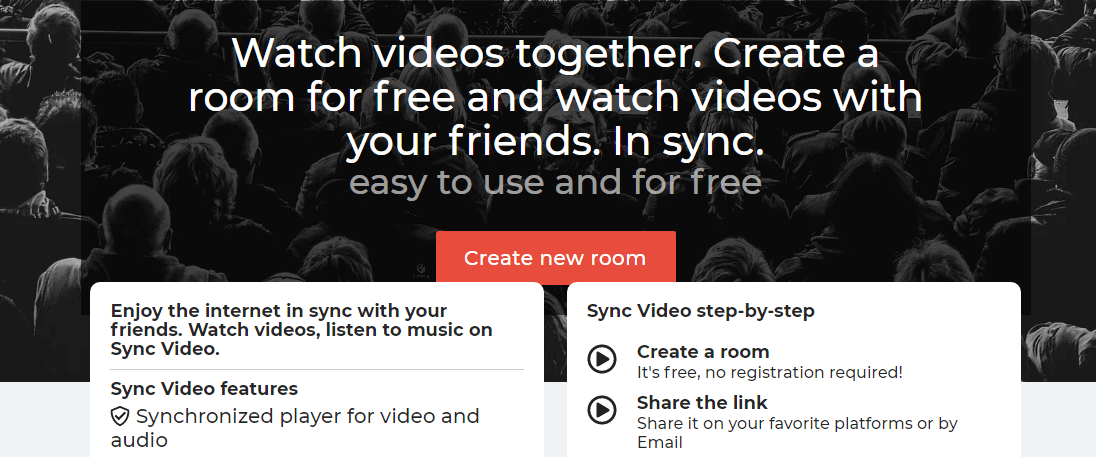 This website allows the user to create a room, invite friends, and then enjoy videos for them. The website has multiple features like synchronizing videos and audios and giving users the facility to interact and communicate with their friends, in an integrated chat room.
Those who use this website, they will be able to enjoy content from video streaming websites like YouTube and can organize their content by putting them in playlists.
If you don't want someone else to enter your room, then you can set a password for it. This website is not only used for entertainment purposes, but streamers, gamers, and tutors can use it as well. Read more: Best Ride Sharing Android Apps – iOS
If you want to share knowledge and information with people, then this is the best website to use. You can create a webinar, and share tutorial videos with people, which you have previously uploaded on YouTube.
ShareTube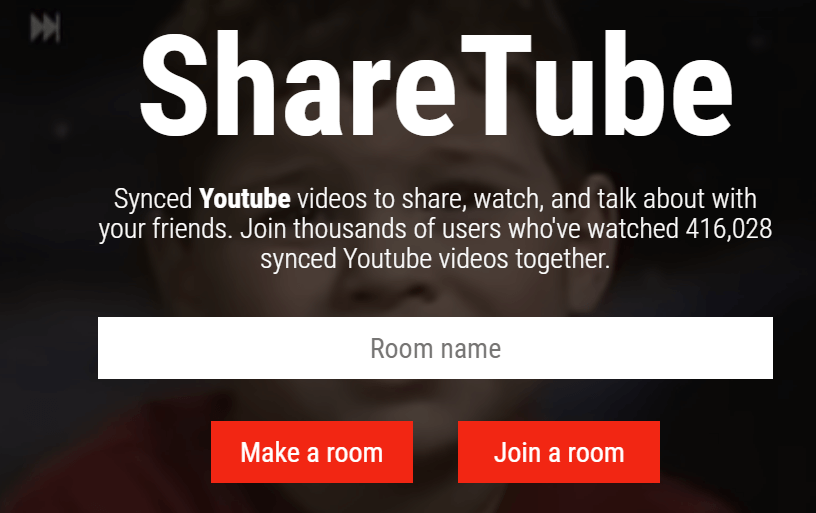 On ShareYUbe, you will find many YouTube videos to share with others and discuss. There are thousands of users on this website, who have watched YouTube videos so that they can discuss it with others.
This website will work on your desktop, and you won't even have to install anything or pay for it. The navigation on this website is super easy, as there is an icon on the homepage, which encourages the user to start their room. Underneath that, there are multiple YouTube videos, which you can click on, share with others, and start discussing.
The main problem with ShareTube is that only YouTube works on it. You can't video chat using this service, and it doesn't have an audio message feature either. Further, you can't share your screen using this website or run Cloud storage here.
Download
Conclusion
The best alternative among these websites, for Rabb.it, is KAST. It is an amazing app, where people can watch movies and TV shows together in real-time, and interact with each other.
The user can share their screen with at least 100 people, and it also supports many operating systems.
Further, if anyone tries to stream harmful or abusive content, then the website doesn't allow the user to do so. It is a good app, and people should download it.