Long-lasting relationships need some memorable time, efforts, and many other good activities from both the side of a couple. The relationship doesn't end when you tie in relation or after saying someone "I do" that is the point where a good relationship begins in real.
There are so many applications that are available in the market, which can help you to start, and to chum throughout life. As many couples met the first time on the app, and they began their relationship with the help of an app.
So you can boost up your relationship too by using another application that is the requirement of a healthy relationship.
10 Best Couples Apps For Android 2023
Here are the top ten mobile applications, which can boost up or maintain your relationship easily.
Between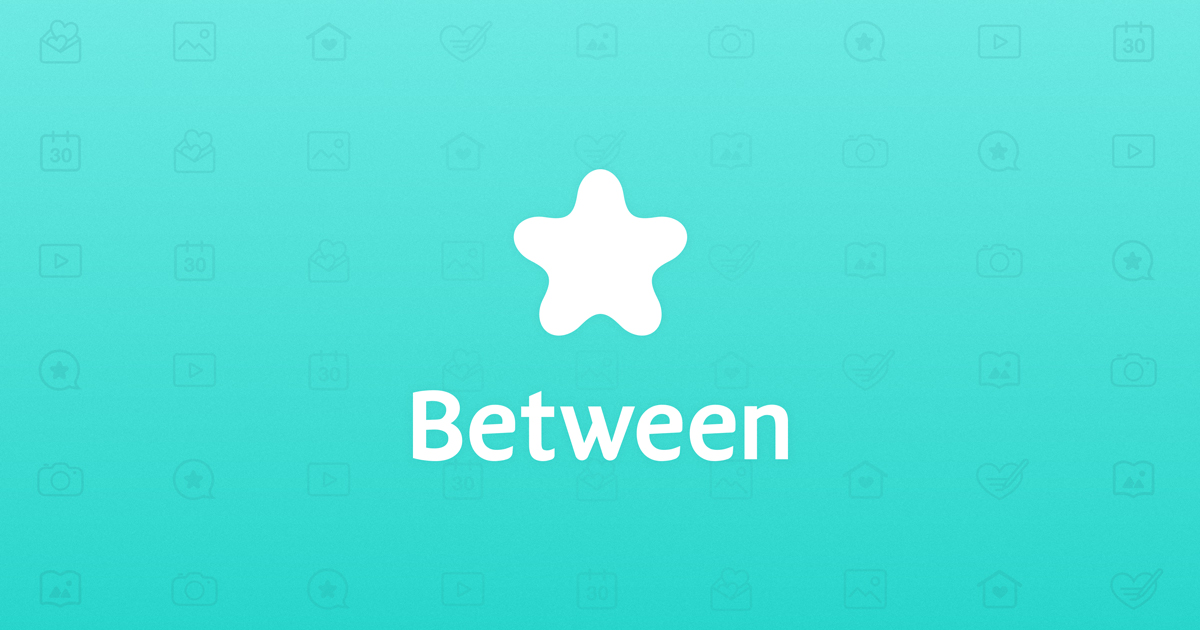 Between is suitable only for couples, and consider as a leading app. Its first time launched in 2011, now become the most popular app with 10 million-plus downloads on the Play Store and a large rating of 4.8 stars on the iTunes App Store.
The application gives an exceptional benefit to couples and permitting them to communicate secretly and romantically. This application also gives a benefit to save some valuable and private memories just between a couple.
Important features
It can store private photos, chat, videos, notes, etc., and keep them secure.
It saves your daily, weekly, monthly, or yearly schedules and the special days of your loved one by using the in-built calendar, and matches your partner's schedule. So, you can arrange a meeting and party easily.
This application makes the chats with your partner more romantic by offering free GIF and emoticons selfies for chatting.
Datenight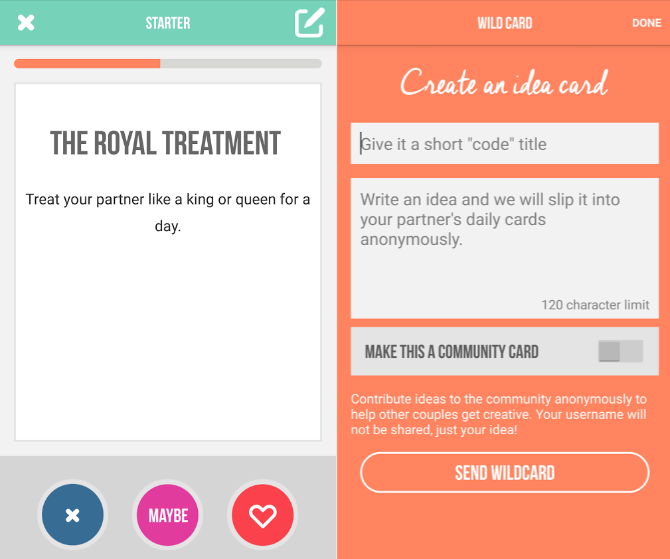 It is very hard to manage new ideas for a date night, whenever the couple has been dating for a long time. This application is very helpful for couples to take new ideas for a perfect date night. It is suitable to use at any time and any place.
No matter which place and time you have selected for dating. There are various categories, so you can choose according to your budget, occasion, and day to get the ideas.
Important features
This application provides you with online organized content lists and allows both the user to browse through those lists, which is made by another user.
By using this app, you can also filter many ideas to get the best and more suitable one for both the side.
Users can also give their ideas within a few seconds if the listed idea will not perfect for them.
You can judge posted ideas by reviewing the ideas, which are posted by others. Unliked ideas are removed by the admin, If some idea would not get good reviews.
Love Nudge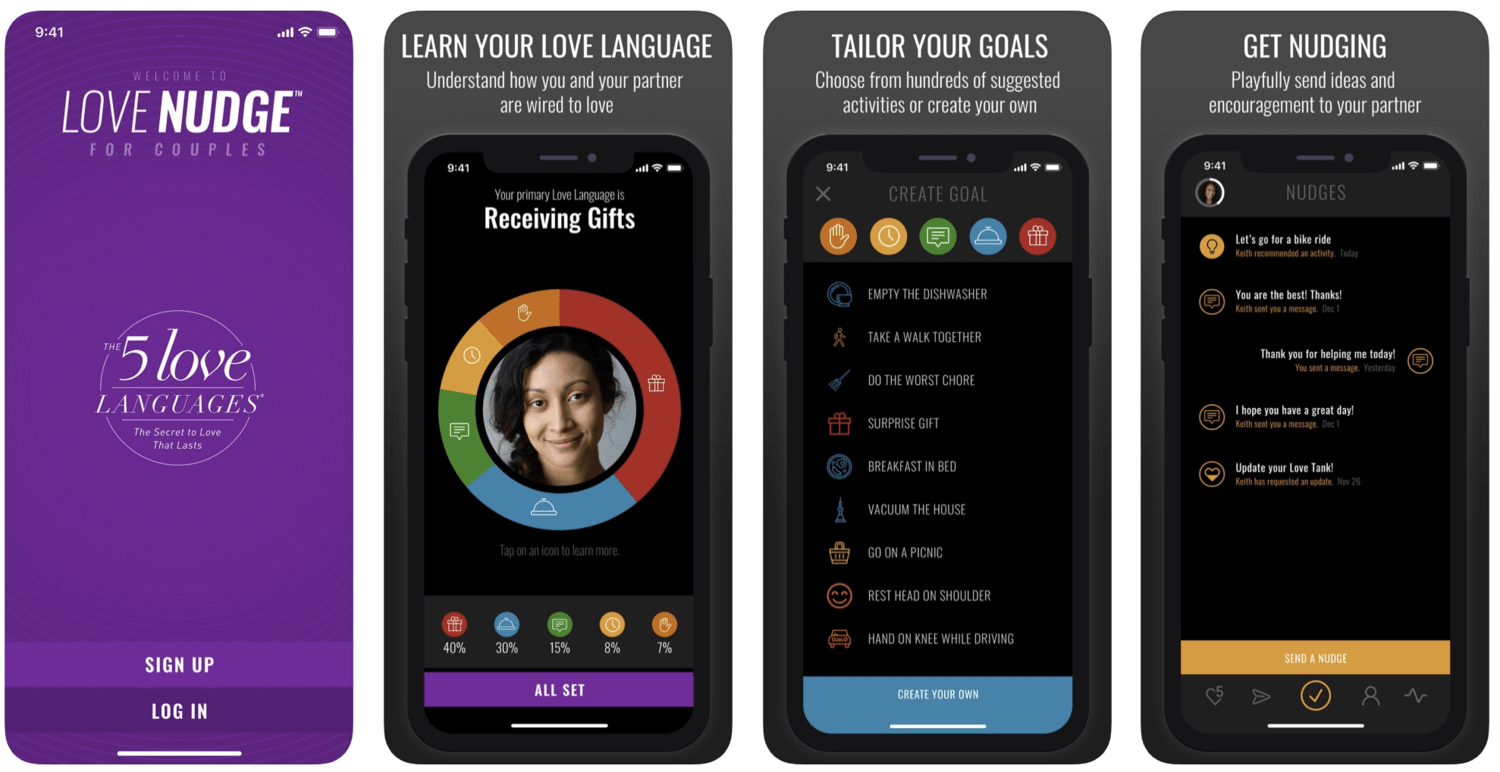 Love Nudge is another couple of app. This app helps to maintain a healthy, and physically and mentally fit relationship. This app work to build the best habits for couples to strengthen their relationships.
This app gives an innovative idea of the 5 Love Languages, which practically helps them to determine, which idea can satisfy their partners for a long-lasting relationship.
Important features
You can learn your partner's love languages to know what are your partner expecting from you.
It helps the user to spend more time with each other when they become more intentional. It also connects you with the partner through an online chat.
It helps the users with various amazing activities and goals.
Pathshare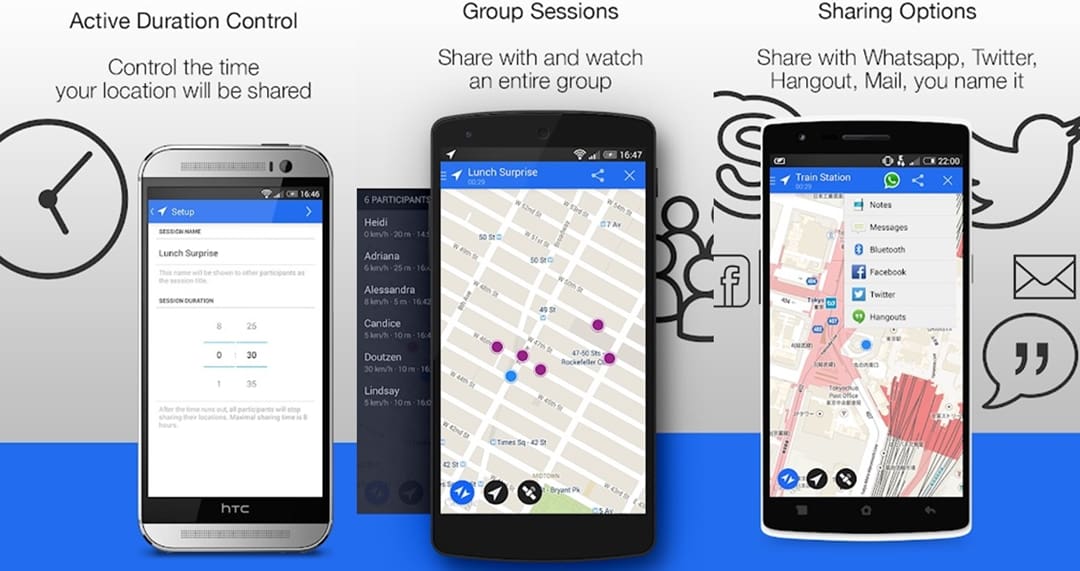 This application is very useful to share the locations for couples so that each user can use it to share the live location with their loving accomplice. It is very suitable for those who do not live in the same city or live abroad.
You can ensure the safety of another partner through this remote application regardless of whether the other partner isn't living in the same city. The best feature in this app is that only the user can choose, who can see his location, and for how long.
They can set a defined period for sharing the location, and once that time is up, the app quite the sharing of live location. This app keeps up-to-date with the partners from each other for their locations in case of a dangerous situation.
Important features:
Users can share the live location with friends, partners, or family members by using the address book.
It offers the sharing option, either just with one person or with a group of people.
It provides a worldwide sharing service with anyone until the other person has been online, or has a GPS connection in their mobile phones
It can protect the couple from a dangerous situation, such as when your partner is going abroad when your family is living in another city when users are stuck in a danger, or getting late at night.
Loklok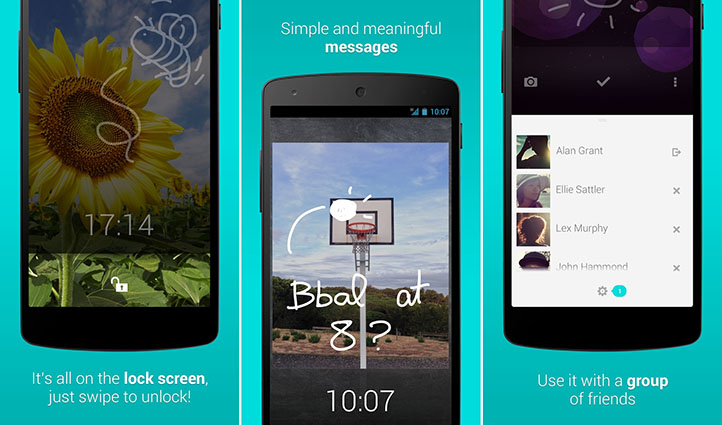 Loklok is an android supported app that is suitable for couples. It provides shared access to the couples with each other to their phone's lock screen.
It works by replacing the user's phone screen with a whiteboard that is already shared by them. Users can use this whiteboard to upload their private pictures or to send secrete messages on the lock screen.
Only the users can see the messages, which have left for them when they open their phone next time.
Read more: Best Productivity Apps for iPhone
Important features
This application allows the users to draw on the lock screen of their partners without unlocking the phone.
It also allows the access of users to share their lock screen access, either only with your partner or with a group.
This app can work as a lock screen, as well as a widget.
You can share the designs directly on your social media accounts.
Happy Couple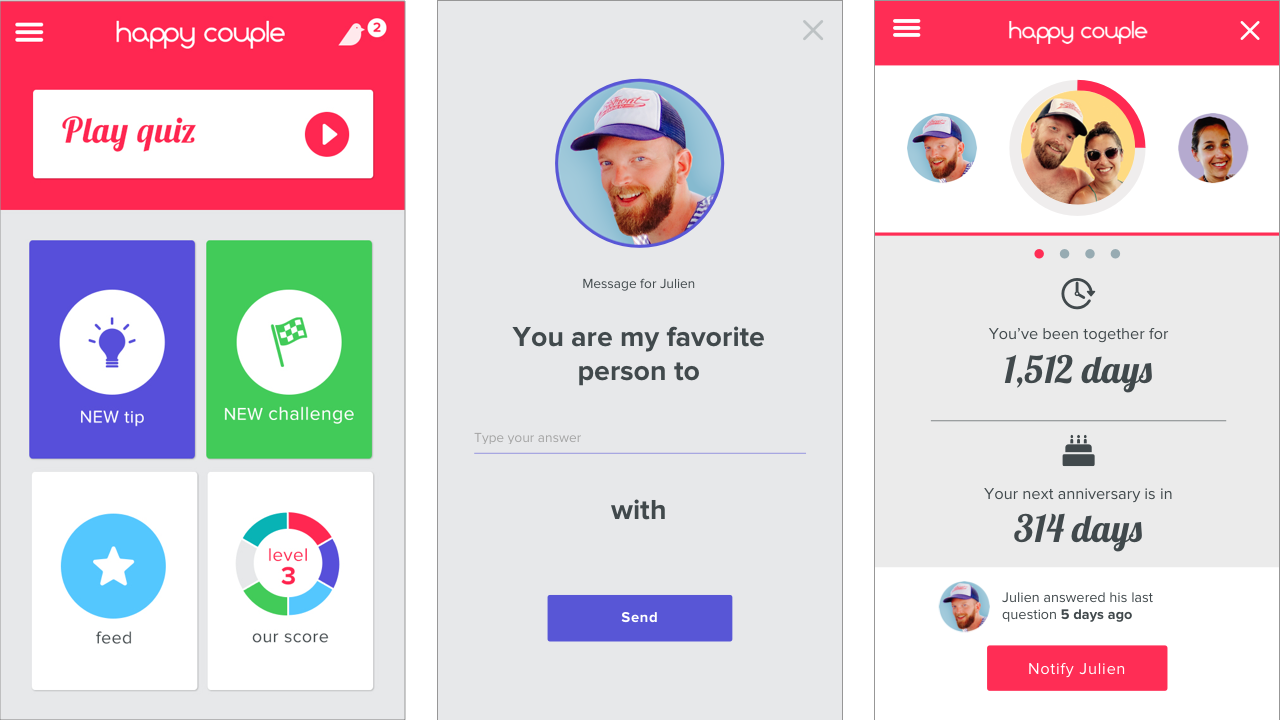 Happy Couple is another couple app that provides gaming applications. It closed the couple with each other to know each other, which help to strengthen their relationship.
The app asks 5 short questions daily, and by answering these easy questions, couples can know better each other. This is suitable for partners, who do not live in the same time zones.
Read more: Most Popular Dating Apps
Important features
One of the perfect app for married couples
It asks five new questions every day, through the answering of which, both couples can guess about each other.
You can lead ahead by giving correct answers in the game.
It gives some personal challenges and daily tips to improve the relationship.
Honeydue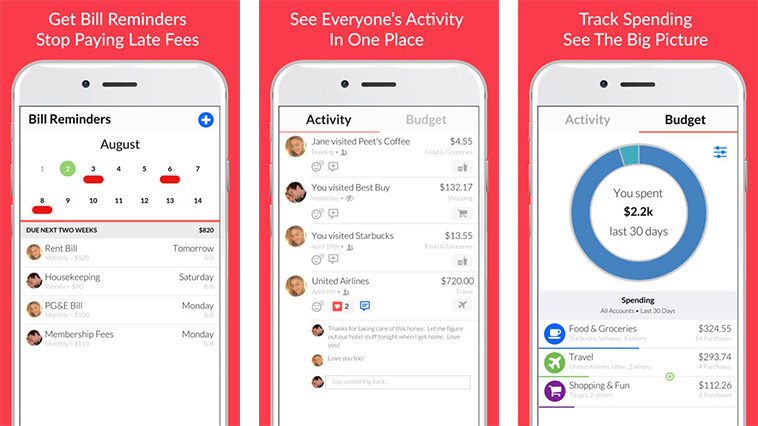 This application is available only in Apple and Forbes in many categories. It is one of the best finance apps for every type of couple.
Honeydue allows its users to track their partner's budget and finances. You can check your partner's habits, and also pay each other through this app. you can see your partner's bank account and balances as well.
Important features
It manages monthly limits for all expenses.
It gives reminders for all types of bill payments.
This app informs about your partner's spending habits by sending emojis to discourage or encourage you.
There are many features, such as a passcode, SSL/ TLS, TouchID, and multi-factor to ensure the security of your bank details.
Raft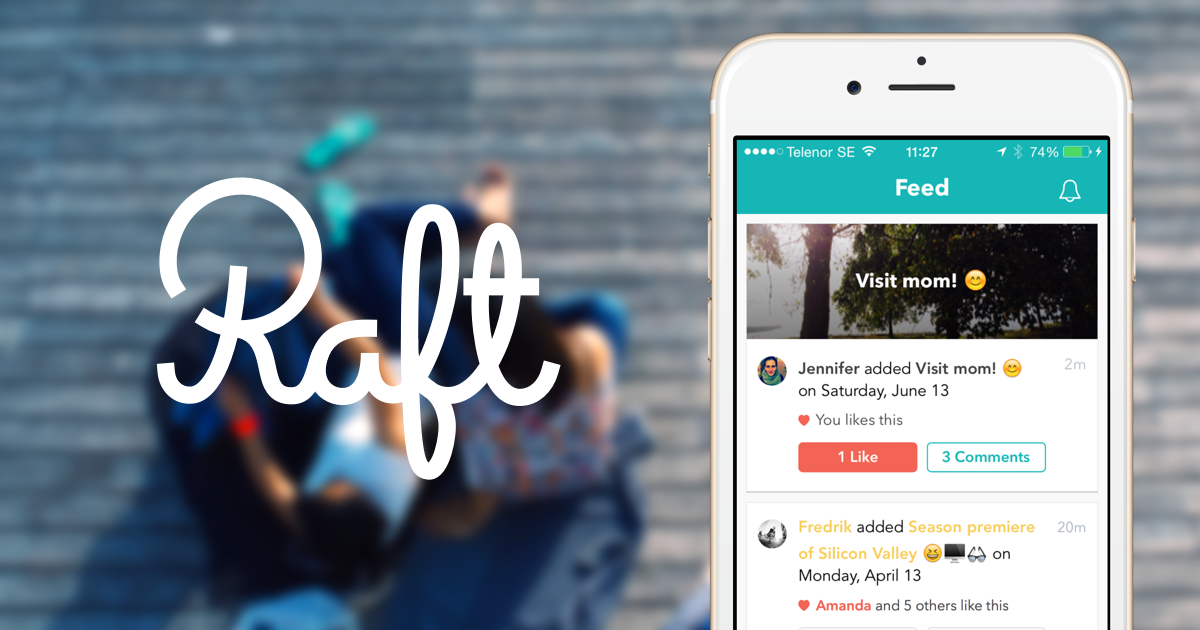 The raft is featured by iTunes Store and Apple in many categories. The raft is a calendar app that is more suitable for married couples. Raft allows the calendars with the partner, family, or friends.
Read more: Best Secret Messaging Apps
The main purpose of this application is to keep update on the daily schedules with each other to get together.
Important features
It helps to connect the partners, family, or friends.
You can share or comment on each other's schedules.
It personalizes the memorable days with stickers, images, emojis, and GISs.
You can chat directly at your partner's events.
Winnie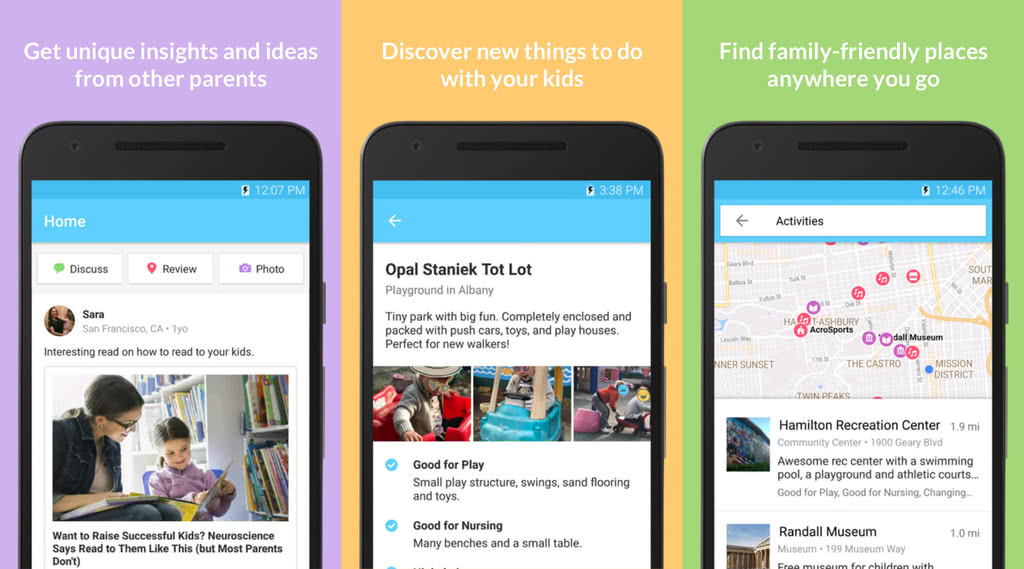 Winnie is also a couple of apps, and it is suitable for a married couple, who has their kits. Users can do some useful activities to get together in a family.
Winnie advises on parenting to the married couples that can help the users. This app also offers a daycare center, as well as a babysitter for their kits.
Important features
It provides some kid-friendly activities in a family.
It suggests some nearby family-friendly places, such as restaurants, local parks, and play areas.
You can join other parents to receive, or advice on everything from pregnancy to the delivery step.
Read more: How To Download Tinder for PC and Mac?
Lasting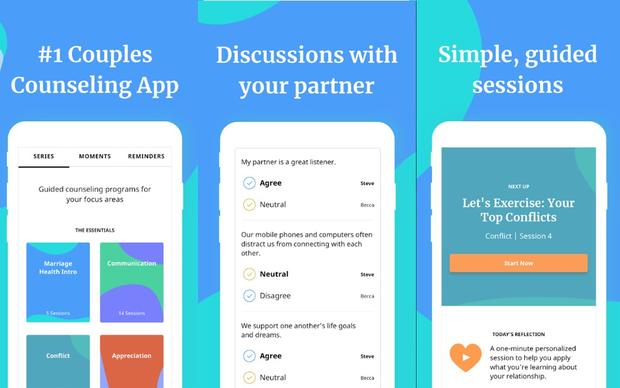 Lasting is another married couple app. It is suitable for those couples who are facing any problems in their marriage life. This app makes ensure that you will enjoy a happy and healthy marriage life.
The app works through managing counseling sessions for the couples on their phones and helps them to strengthen their relationship by unlocking all the phone's features.
Important features
It arranges comparing sessions for both of the partners.
It provides various happy marriage health assessments.
This one offers various sessions for couples, such as emotional connection, sex, communication, money, career, conflicts, parenthood, and appreciation.