If you are a Motorola user then you must be aware that the Motorola Company offer a variety of application to make your phone smart and efficient to use. This application comes with a variety of unique features which are interesting to use as well. These applications are free to install and some of them are also compatible with other mobile devices as well.
This application makes the daily use of your phone pretty easy so I would highly recommend getting them.
In today's article, I will give you the list of the 5 best Motorola apps along with their features.
Top 5 Motorola Apps 2023: Upgrade Now!
Moto Body
It is a fitness application for your phone. If you want to keep a track of your fitness and be mindful of all the calories you are consuming. The Moto body app is just the right one for you. Because it keeps track of the number of steps you take, how many calories you burned, or keeping a count of your calories as well.
It also calculates the distance of running and walking you have done for the day. This one is an application for all your fitness needs and a must one for your android device.
It comes with great features like measuring your heart rate, keeping up with fitness trends, and keeping track of your progress. And it also has a feature for reminding you throughout the day to keep up with your fitness activities. It also has a section where this application gives you tips for maintaining the overall fitness of your body. And it also has various fitness-related articles as well which are a great source of motivation for your fitness plan.
It also has the feature of connecting with other fitness applications to curate advanced features for your fitness journey.
It is a highly recommended application if you want to get started on your fitness journey.
Moto File Manager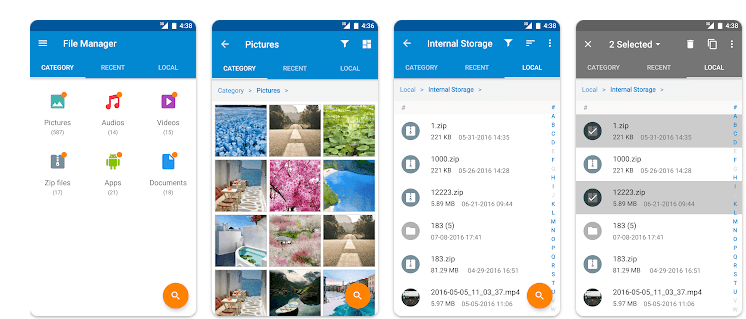 Do you wish to have a convenient spot for all your documents, images, videos, and data? If yes then the Moto file manager is the best choice. Because it is one stop for navigating through all the data on your phone. It has different options for navigating through data, like category options, recent files, or any other methods for navigating the files. This one also gives you a representation of how much internal and external memory had been used and how much more storage is left for you.
It also has the option of compressing and decompressing zip files. You can also do zip file encryptions to protect your data. And the transfer of data within the internal and external storage is also possible. It also has the option of connecting your phone to your PC. To transfer and manage data from your PC with ease.
Motorola FM Radio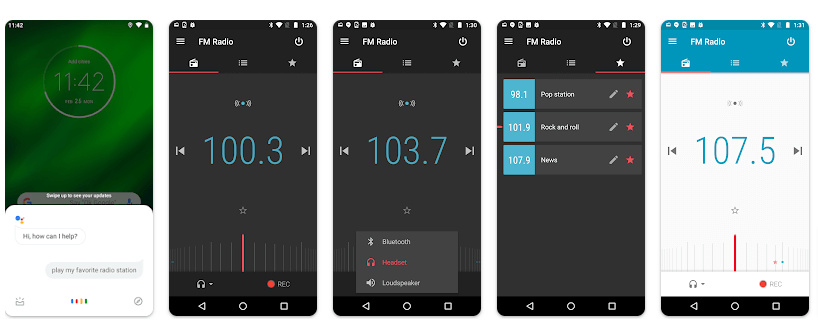 It is a stock application for Motorola devices. The audio quality of this FM radio is so good, unlike other radio applications. It offers all the radio stations available in your area and you can choose which one you want to listen to at the given moment. The best thing about this application is that it allows you to record as well.
Using it with headphones is recommended for the optimal experience. It does not have any fee or subscription required to use this application.
Moto App
It is a stock app that lists down all the features, gestures, and quick activities for your Motorola devices. It provides all the gesture features to perform different tasks on your Motorola devices such as opening the camera or flashlight.
For example, you can activate do not disturb by simply putting your phone face down. Or you can silence your ringtone by simply picking up the phone.
It gives you all the shortcuts to perform different tasks on your Motorola device.
Moto Display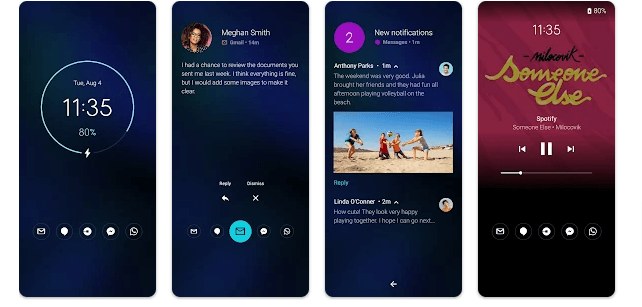 It lets you access the features of the moto app without installing the entire app.
So if you like the features offered by the Moto app. But do not wish to install the whole application for it then you can simply get the Moto display because it offers similar features which are offered by the Moto app. All the gestures to perform tasks are available in the Moto display for you to use.
Conclusion
These are the 5 best Motorola apps in 2023 which make your phone smart and easy to use. They all offer a variety of features that are easy to navigate. They make the navigation of files easy and offer smart features through which you can perform tasks with shortcuts.
So if you are a Motorola user then I would encourage you to get these best 5 applications on your Motorola devices to make your phone efficient.