Error 80070103; sounds complicated doesn't it? Well, if you have to memorize those numbers, just to remember what the error is about, it can be a little difficult. However, there is a very easy explanation behind Error 80070103.
Error 80070103 is also known as error code 0x80070103, or Windows Update 80070103. This is a very common issue that occurs in Windows 7, 8, 8.1. and even the latest, Windows 10.
This can happen when a user is updating their PC drivers, through the usual Windows update.
fix Windows Update Error 80070103
If you want to learn more about this error code, then you need to see step by step guide on how to fix it. However, even though the name of the error code is scary, fixing it isn't.
How do you know if you have this error on your Windows 10?
When Windows is updating your system, and they are unable to complete an update, then they notify you first.
Depending on the number of the Windows that you have on your PC, the error messages can be different.
Usually, the message goes something like, "Error 80070103: Windows is not able to search for any new updates or an error occurred while checking for new updates."
Read more: How to Markup iPhone Photos?
Checking for Error 80070103
However, if you missed the notification that Windows 10 sent you, then you can always check the status of your updates. Navigate to the Windows Update tab on your PC, and then follow the steps below:
Open the Settings App, which you will find in the Start Menu of Windows
Choose the Update and Security option, which also includes Windows Update, recovery and backup options
Switch to Windows Update tab, which you will find in the left side
If there are any issues and errors, then this is the section where you will find it.
Now that you know you have an Error 80070103, what to do about it?
The first thing that you need to see is whether the drivers in your system are updated or not. Error 80070103 is related to drivers, and you have to update them manually. The driver that causes such error messages frequently, are the NVIDIA drivers.
If you think that these drivers are outdated, then you can easily download them from the manufacturer's website. Once the drivers have been installed, it is best to restart your computer to make sure that the changes take effect. Read more: How many Twitter limits replies on your tweet?
Hiding Updates
One way to deal with the Error 80070103 is to hide updates, or prevent your OS from pushing re-installation of the existing drivers. However, this will block Windows from updating the other drivers as well. For this, you need to follow the steps below:
Open Control Panel, and then click on System
On the left side, you will see advanced system settings; choose Hardware tab
You will see "Device Installation Settings"; choose that option
Click on No, save the settings and restart your computer.
Read more: How to Change Username on SoundCloud?
How to Prevent Error 80070103?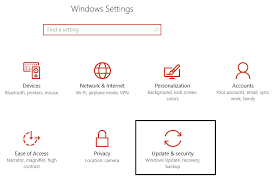 To make sure that your system isn't affected by Error 80070103, you can manually install and update the drivers in your PC.
Sometimes, when individuals use a system, they forget to update their drivers, or don't pay attention to them much.
Thus, they end up using outdated version of the drivers, and this gives rise to compatibility issues. If you don't want your system to slow down, or stop working, then you need to update drivers.
One of the reasons why Error 80070103 happens is because the user is trying to install a driver, which is not compatible with their machine.
This means that, the driver is outdated, or is suitable for a different version of the Windows, and not the one you have.