Why do we need to Unzip compressed files on windows 10? Those who send files through email, they often compress and zip those files so that they can be easily sent.
Compressed files consume less data, and are a popular file format.
Mostly, people would use zip files so that they can be easily downloaded by another account, from a different server.
There are third-party software, which can even handle zip compression, but if someone is using Windows 10 then they don't need extra software for this. This is because the Microsoft 10 OS is already compatible with zipping.
How to Unzip Compressed files on Windows 10?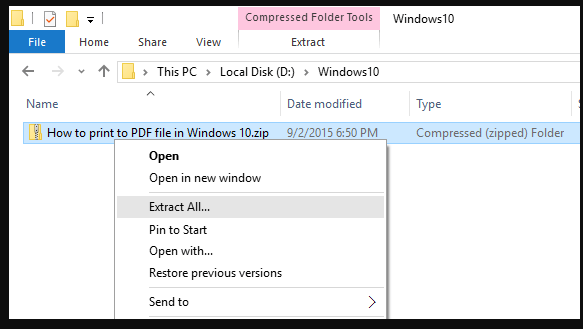 Before learning how to unzip compressed files on Windows 10, it is best to learn how to zip them. Follow the steps below:
Go to File Explorer
Go to the location where you have kept files for compressing
Right-click on the space next to the files and click on New
Select the Compressed (zipped) folder option
Type a name for the folder, making it easier for the receiver to recognize, and press Enter
Select the files that you want to compress and copy/paste them into the newly compressed folder
Now you can easily attach it in an email.
Email the Zip Folder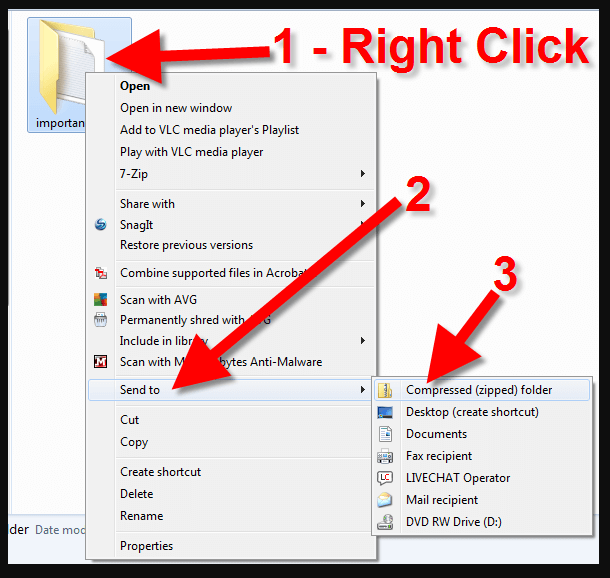 When you are zipping the folder above, you can send it directly to someone using the file explorer.
There is an option when you right-click on the empty space, of "send to".
When you click on it, choose mail recipient, and most of the time an Outlook window opens, prompting you to type in the email address of the person.
Unzip Files
If someone receives zipped files, they have to unzip the folder to edit the files.
For this, Windows 10 is very effective, because the user doesn't have to download any other software. Right-click on the zipped folder, and choose the option of Extract All from the menu.
A window will pop up, and the user would be able to decide where they want to save the unzipped files.
They can either save in the same location or choose another. Now, the user is able to browse through the files, and edit them.
If the user doesn't want to unzip all the files, and just want to use one, then they can simply copy/paste that file to another location or cut/paste it.
This could be useful when the person is not using Windows 10, and don't want to download any third-party software on their PC.
If you are thinking about a third party software to solve this zipped and unzipped issue, then it would be best to rely on the built-in system of Windows 10.
This is because, most third party software would gain access to your information, and they might even leave malware inside it. This would further harm the computer, and might not even serve the purpose of compressing files.
Benefits of Zipped Files
We are living in a world of sharing files, be it documents, videos, or images. However, these files can be heavy, and the user won't be able to upload every file on the internet and send them through emails. However, compressing files does make their size smaller, and easier to send them through or upload them on the internet.
With the help of zipped files, the user can carry more files in their USB, and transfer them in seconds.
Copy and paste one zipped file, as opposed to every file in the folder or the folder itself, can be very easy.
Zipping files also allow encryption of data, and the user can also set password protection for the zipped folder.
Read more: How to Uninstall Webroot From a Mac or PC?