Gaming earbuds are the new trend and they are becoming more and more common in the gaming industry. This is because they are much more practical, portable, and affordable as well instead of buying a headset. Similarly to that, they are also more comfortable. They also avoid your ears from sweating when you have those hourly-long gaming sessions.
If you want to change or switch to gaming earbuds, but you do not know which one to buy.
15 Best Gaming Earbuds in 2023
Here is the list of the 15 best gaming earbuds from which you can buy any.
The below list of gaming earbuds is of both the wired and wireless earbuds options.
Roccat Syn Buds Core Wired Gaming Earbuds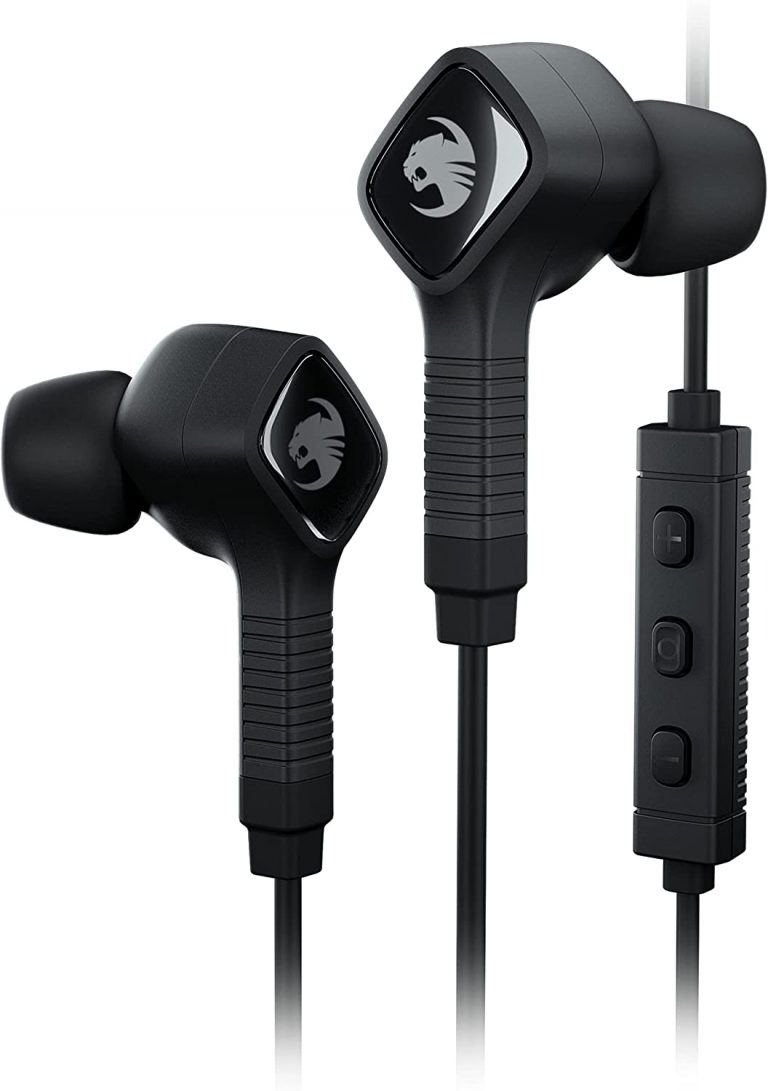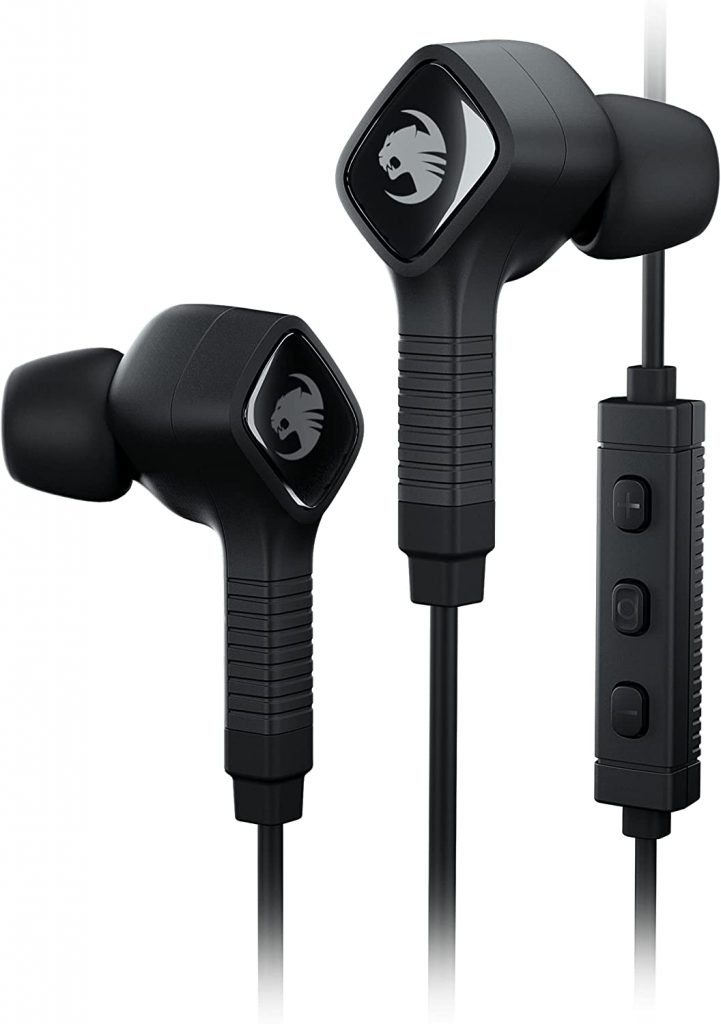 If you are looking for affordable gaming earbuds then you should consider buying the Roccat Syn Buds Core. You can get these in just under 30 dollars. It offers accurate and crisp audio all thanks to its precise tuned drivers. It also has an in-line mic, and also intuitive volume controls as well.
The Roccat Syn Buds Core earbuds are very much comfortable. Even if you are playing for hours and hours, it will not bother you.
Razer Hammerhead True Wireless Gaming Earbuds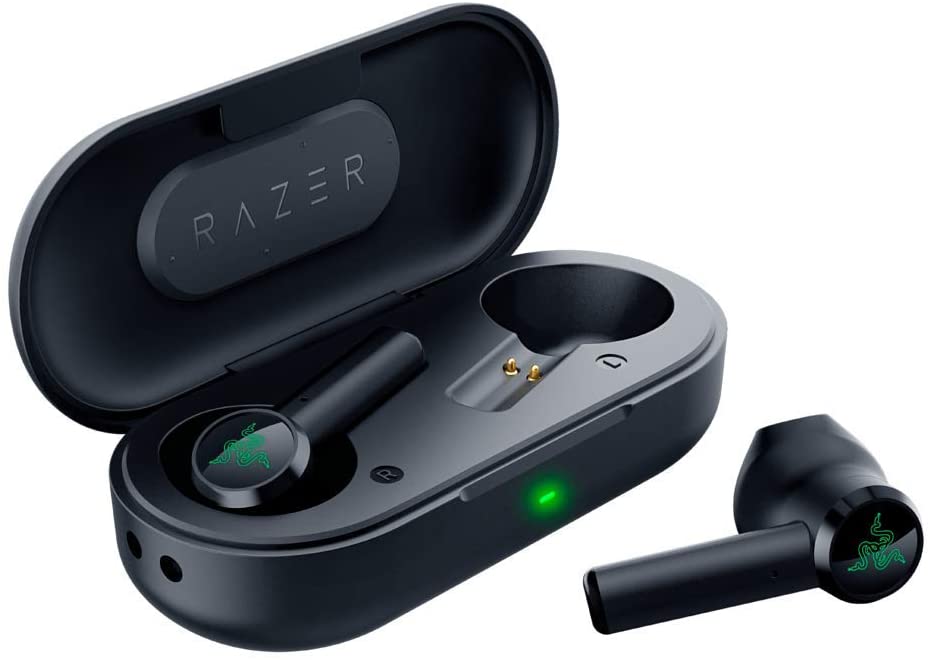 These are earbuds that you must have. They are affordable in price and that is very surprising. Moreover, they are very comfortable as well. They have a great sound, you will get detailed audio with deep bass on it.
You are also able to tweak your audio balance in the EQ settings if you are not satisfied with the Razer Audio app. These earbuds provide you with active noise canceling too, which makes it easy for you to fully enjoy your game.
It also provides you with a Gaming Mode, that reduces the latency. In this mode, you get 60ms latency, so there is very little audio lag.
Shure SE215 Pro Wired Earbuds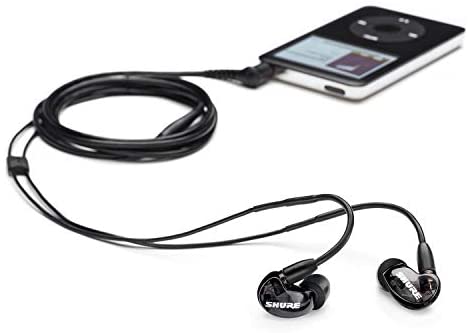 These earbuds are not called gaming earbuds. But they perform very well in gaming. As in terms of audio, these earbuds provide you with great full-range sound. This makes even the most disturbing sounds from games sound very clear and crisp. Moreover, these earbuds are very much comfortable, so you do not have any issues playing those games for hours.
It has features such as detachable cables, which makes them all very much portable. This means that it makes it very easy for you to have the cables replaced or repaired if they break. These earbuds come under 100 dollars and they are considered cheap for their audio quality and durability.
Bose QuietComfort 20 Acoustic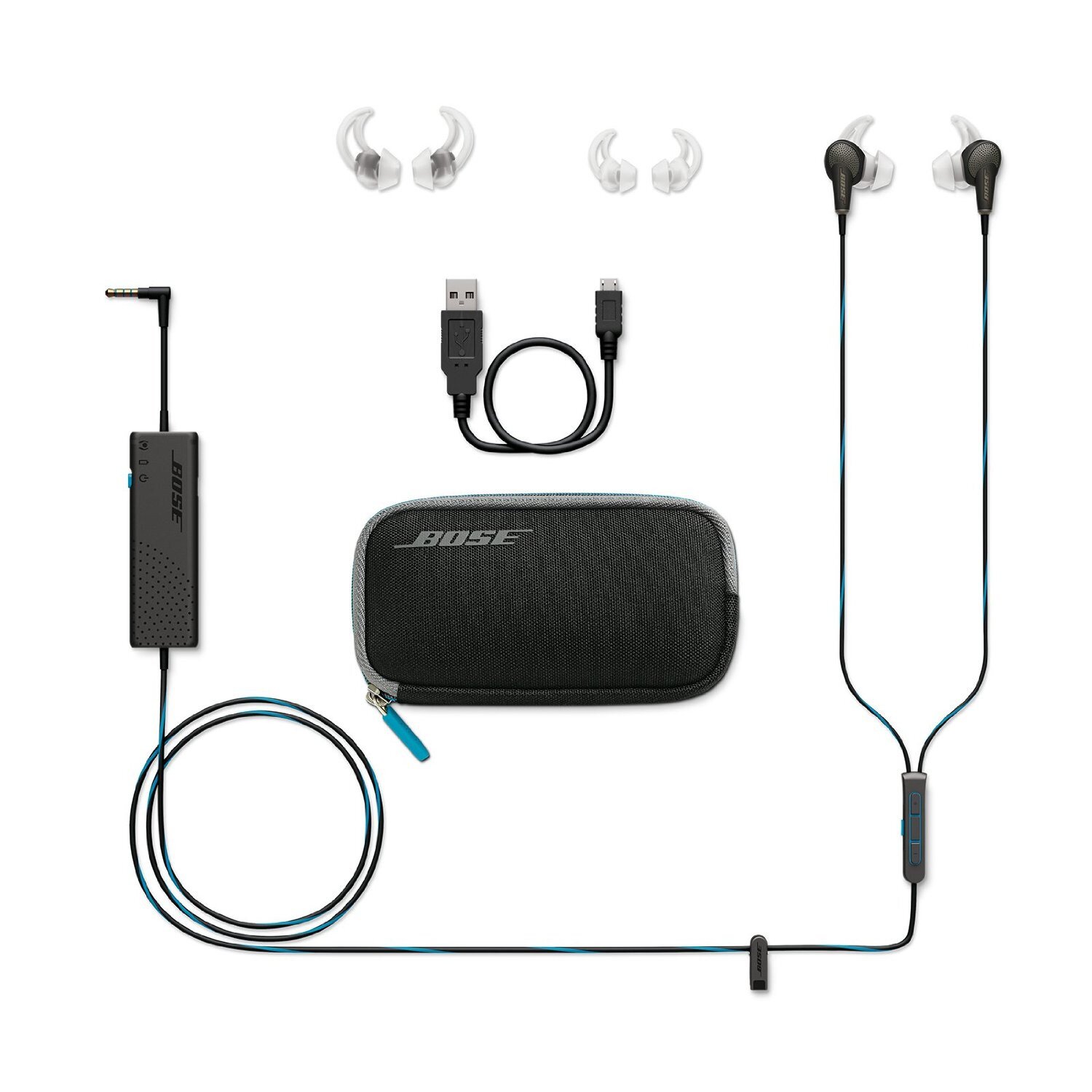 The Bose QuietComfort 20 are the best earbuds on the market. But did you know that they are also great for gaming as well? It does not just deliver an excellent sound profile, this pair of earbuds provides you with great active noise cancellation. This provides to get in your game without any interruption or disturbance.
Moreover, it also has Aware Mode, which allows you to have the option to tune back into the real world by just pressing a single button. If you want do not want to active noise cancellation feature and want to save your battery, then just switch to Passive Mode.
The Bose QuietComfort 20 earbuds also have noise-isolating microphones as well, so that you can easily make strategies with your friends during your game. It also has StayHere+ ear tips that are quite impressively soft and will not even fall out of your ears. So, you can easily wear these earbuds for hours and hours without any discomfort or disturbance.
1More Triple Driver In-Ear Earphones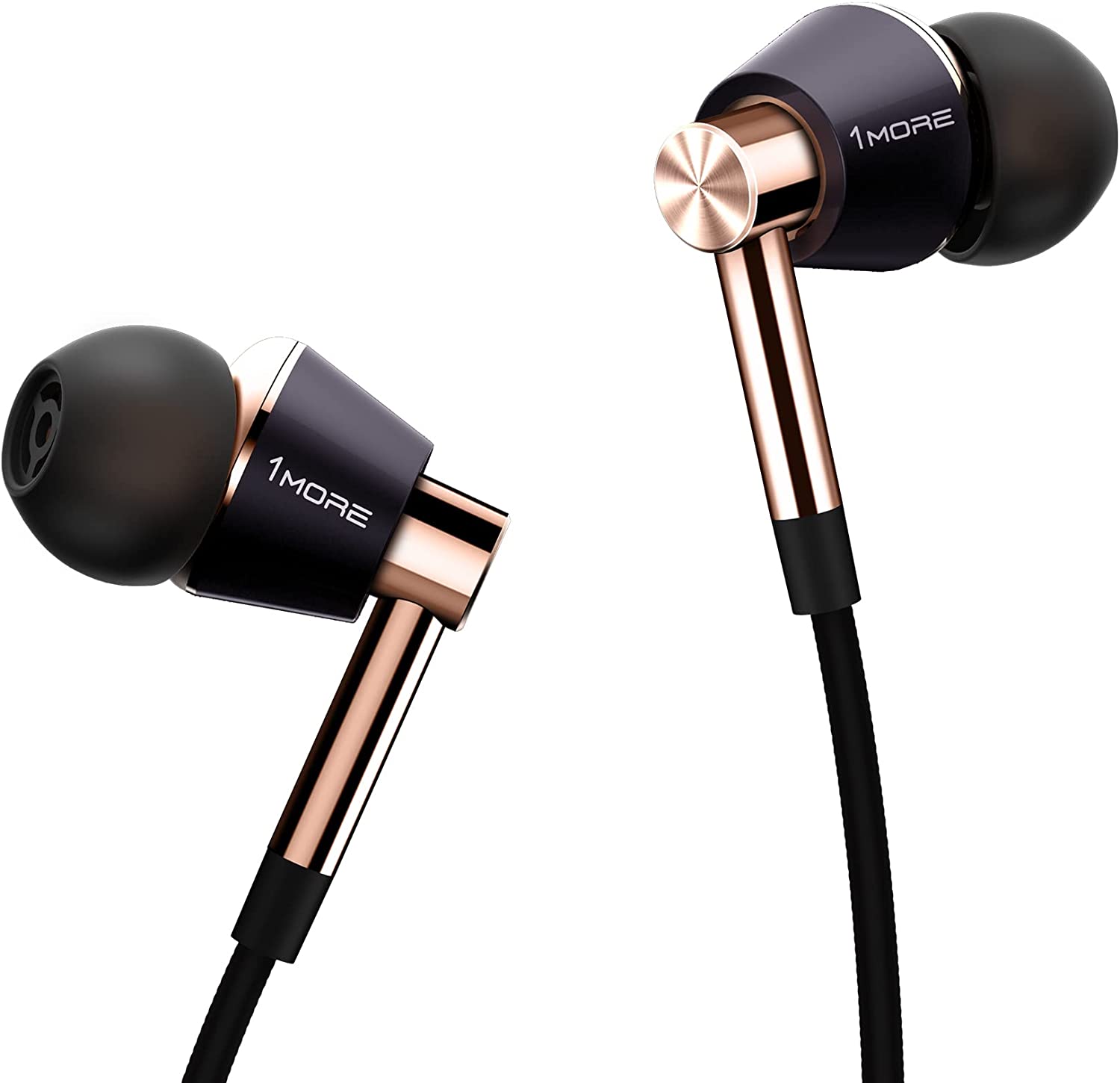 The 1More Triple Driver earphones are just another excellent choice if you are looking for gaming earbuds that are under 100 dollars and they still offer a great sound. These earphones have very balanced audio and they are rich in a bass that is great for gaming buffs.
Its package comes with nine various sets of ear tips, of which six of them are silicon, and the other three are foam. They also ensure that they will fit in all types of ears. They also isolate your ears well, not as much as gaming headsets, but still, they do it quite well.
If you want to get full in your game, I recommend you to do it in a quiet environment rather than in a noisy crowd.
Linsoul KZ ZS10 Pro Earphones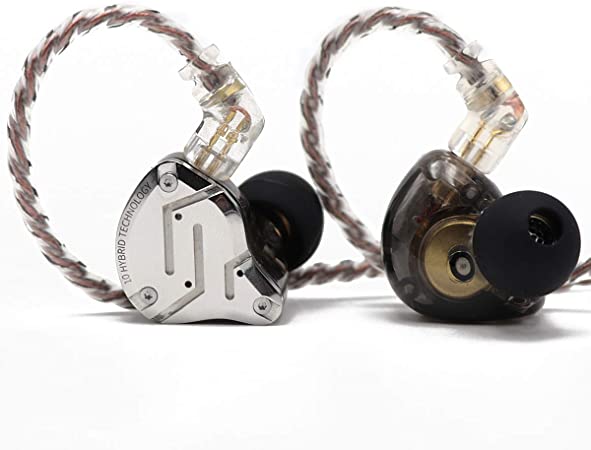 These Linsoul KZ ZS10 Pro earphones are on the list of most durable available on the market. They come with a combination of resin and stainless steel, so they do not just good in design and last longer, but also they look elegant as well. If you are in the mood for replacing or upgrading the cables, you can easily do that because they are fully detachable.
You can easily expect the Linsoul KZ ZS10 Pro earphones to sound excellent as well. They come with dynamic and detailed audio, which is great when you are capturing a vast range of video game soundscapes. With that being said, they do not have bass as good as Razer Hammerhead gaming buds or the Roccat Syn Buds Core. But they do isolate the noise quite effectively, which is great when you are gaming.
HyperX Cloud Gaming Earbuds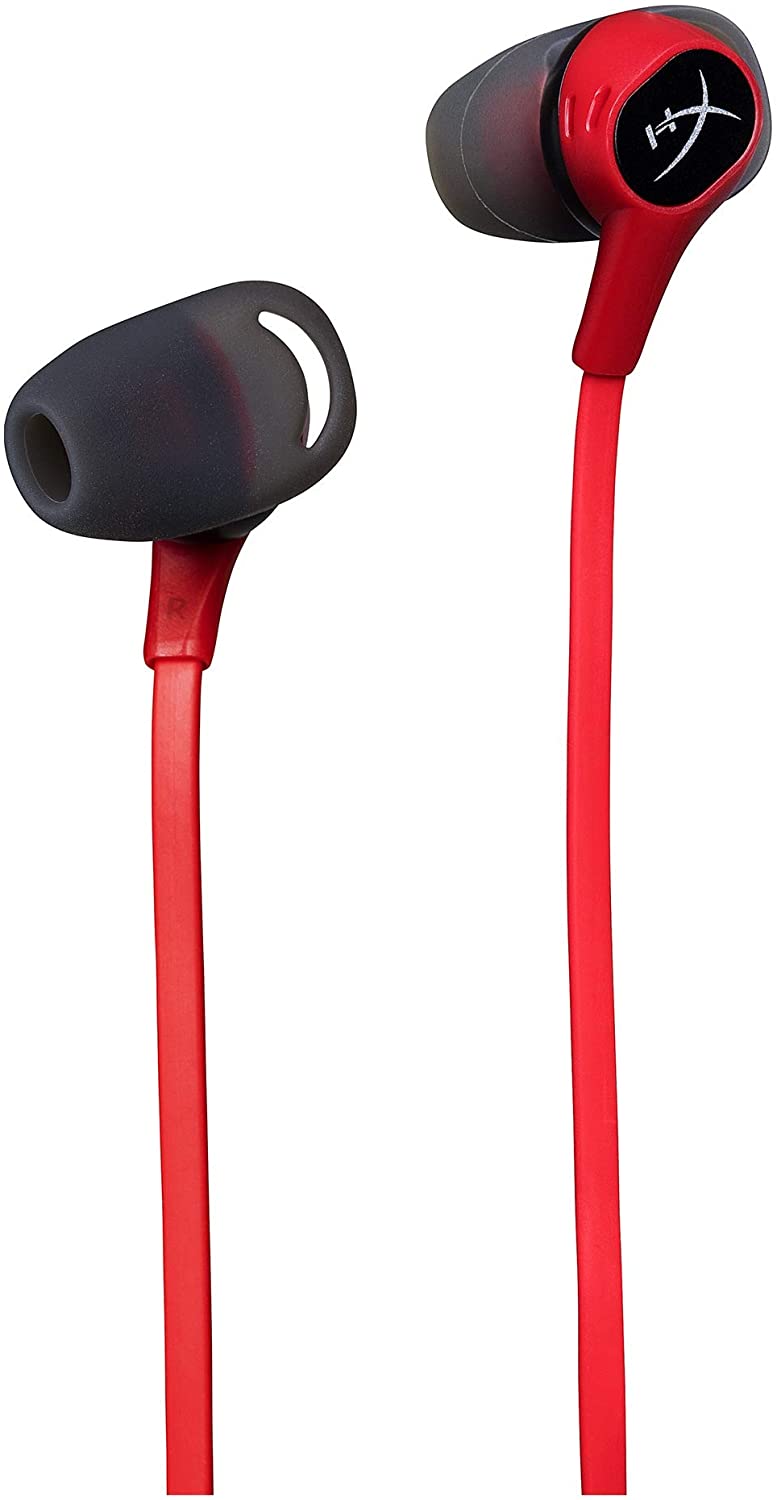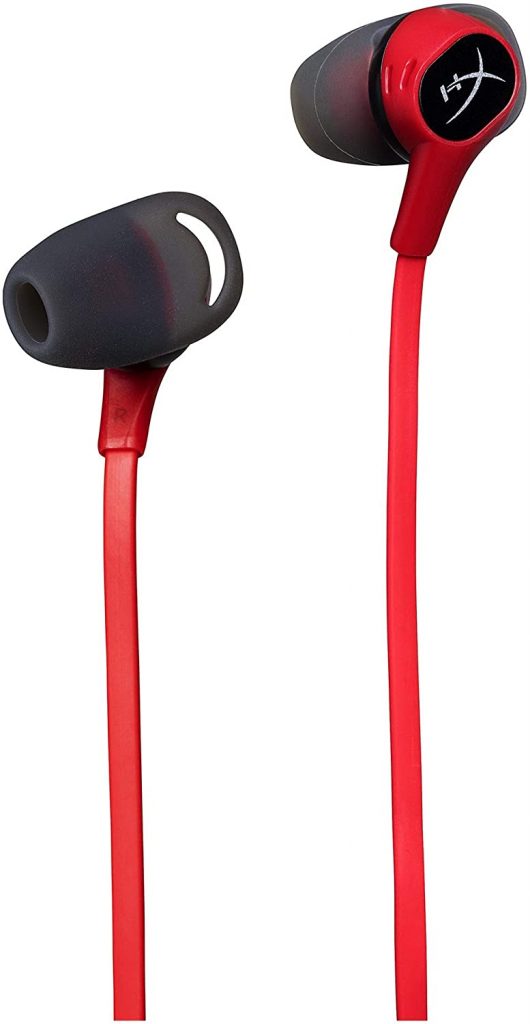 Creating comfortable designs is the priority of HyperX's expertise. And that still applies to Cloud Gaming Earbuds as well. They are designed for usage for the whole day. So you can easily play endless gaming sessions that go for hours without bothering about your ears and fatigue. And there is no battery life issue as well because they are wired.
These are the earbuds that come with a package of multiple ear tips, so they will easily fit regardless of the size of your ears. As they do not offer noise isolation, you still get balanced audio that does not cut back on bass.
The HyperX Cloud gaming earbuds also come with an in-line mic that detects and isolates your voice effectively in the loudest environment. These gaming earbuds also come with a feature of a tangle-free cable that is compatible with any device that has a 3.5mm jack, such as Steam Desk, Nintendo Switch, and most mobile phones.
Jabra Elite 85t True Wireless Bluetooth Earbuds


If you want gaming earbuds that are powerful and have active noise cancellation, then this Jabra Elite 85t wireless earbuds can be a great choice for you. They do a great job of tuning out the environment around you completely. Moreover, they also let you easily tune that back in by enabling HearThrough.
You also get those detailed and dynamic sound quality as well with these earbuds. In this way, you can fully get into any game you are playing. You can also customize the EQ and access other personalized features by downloading the free Sound+ app.
These wireless earbuds can also be paired with two gadgets at a time. Although, if you want your gaming experience to have no audio visual lag, then you should connect them to only one device at one time.  They also come up with a total of six mics, IPX4-rated protection, and it has a 5.5-hour life of a battery that can also be 7.5 hours of battery if you turn off ANC.
EPOS GTW 270 Hybrid Wireless Gaming Earbuds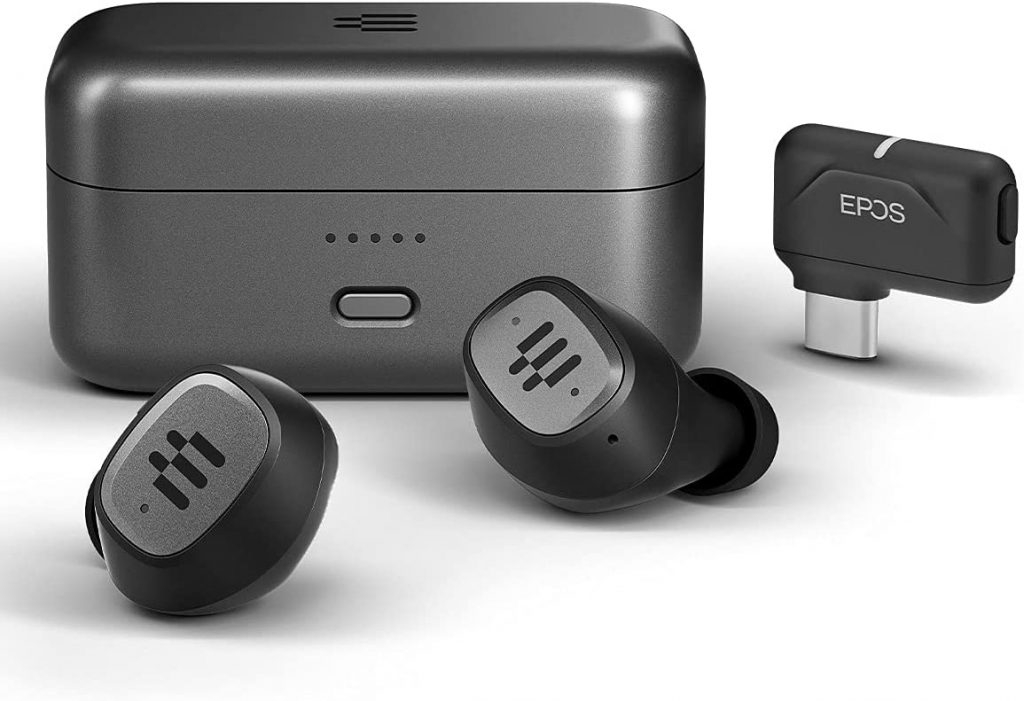 These EPOS GTW 270 Hybrid wireless earphones have almost everything that you ask for in a pair of gaming earbuds. They offer high-end sound quality with directional audio and also clear mid tones and deep, as well as rich in bass. They also offer you noise isolation for a more realistic gaming experience.
Even though they are Bluetooth gaming earbuds, they also come with a USB-C dongle; which is useful when you want to play on your Switch or PS5, and another cable for the PS4.
It also has a built-in mic that does a great job of reducing the noise. Though, you can only use the mic when you are connected through Bluetooth.
GTW 270 Hybrid earbud's battery life is average, that lasts for five hours of continuous use. But with this case, you will get 20 hours at most.
Apple AirPods Pro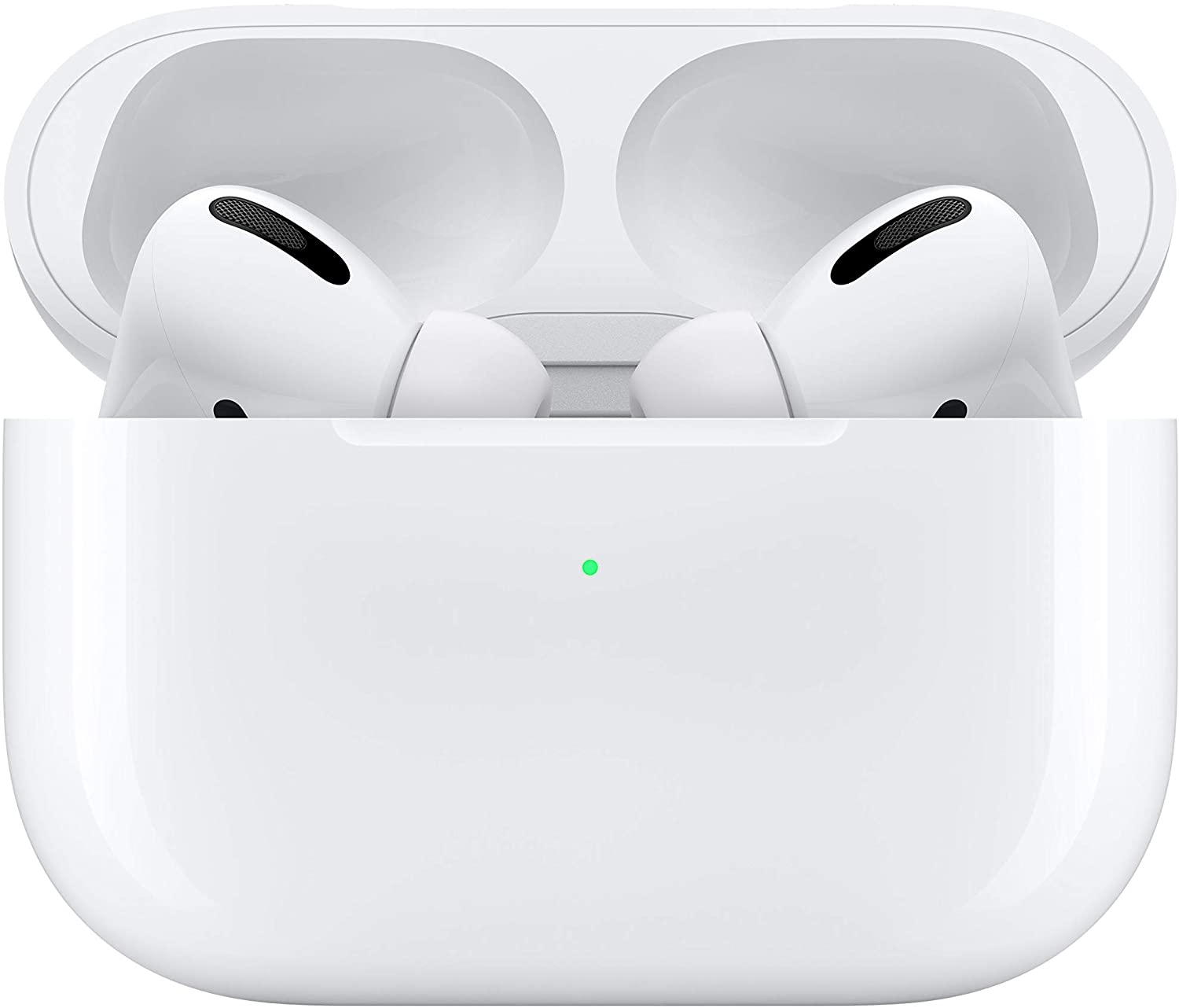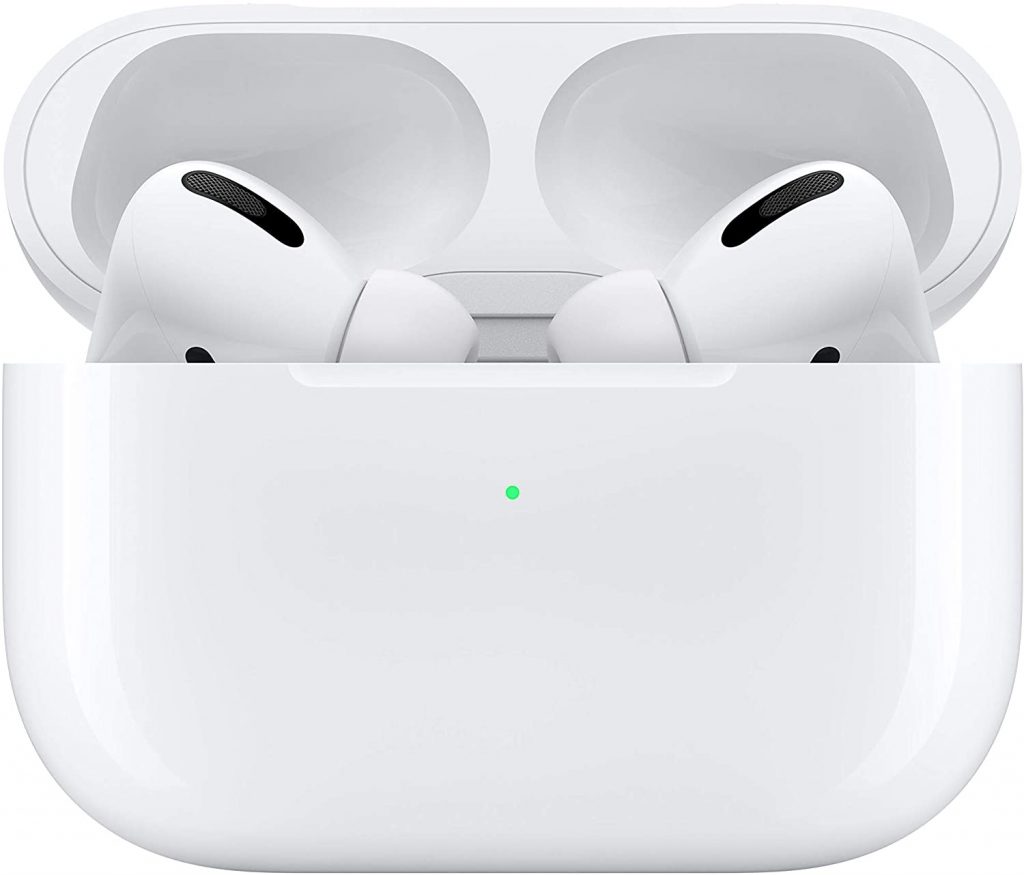 If you are already having other products from Apple and now you are looking for gaming earbuds. Then why not you go with the Apple AirPods Pro. They are not made especially for gaming purposes, but still, they are one of the best earbuds you will use for playing your video games on mobile, on your Steam Deck, or Nintendo Switch. They also pair quickly with these gaming devices.
The sound profile is strong even in gaming, and it also has noise cancellation that is very effective as well. Moreover, the AirPods Pro provides low latency tech. So that the game visuals and audio will be in sync always. But on the drawback, the battery life is not the best of all.
You are only able to use these earbuds for 4.5 hours after charging. But when charging fully with the case, you will get around 24 hours of battery life, which is quite enough for multiple gaming sessions.
Razer Hammerhead Duo Wired Earbuds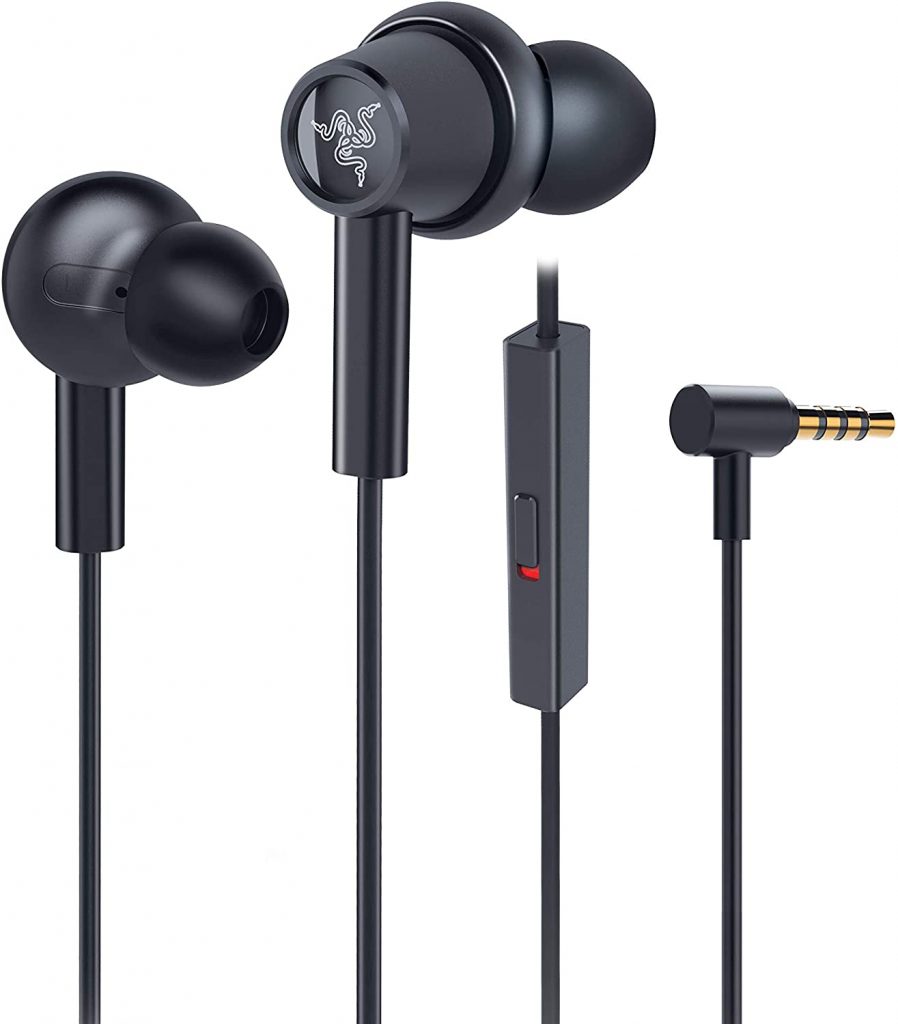 This is one more name from Razer gaming earbuds for you guys. But this time, it is the Hammerhead Duo wired earbuds. It is named perfect for its dual-driver technology. With this, you get one driver that is solely producing the bass and another device that produces mid and high tones.
And as an outcome of both, you get audio that is layered and rich, even though sounds in the high-end frequency tend to be a bit sharp. These gaming earbuds come with three sets of silicone tips that can be replaced to fit in your ears comfortably. It is not just soft and comfy, but also these ear tips offer you passive noise isolation for more immersive gaming.
These earbuds have easy-to-use controls for the adjustment of volume, playing and pausing media, and taking the calls. There is also a built-in mic that captures your voice quality very accurately on calls.
Turtle Beach Battle Buds In-Ear Gaming Headset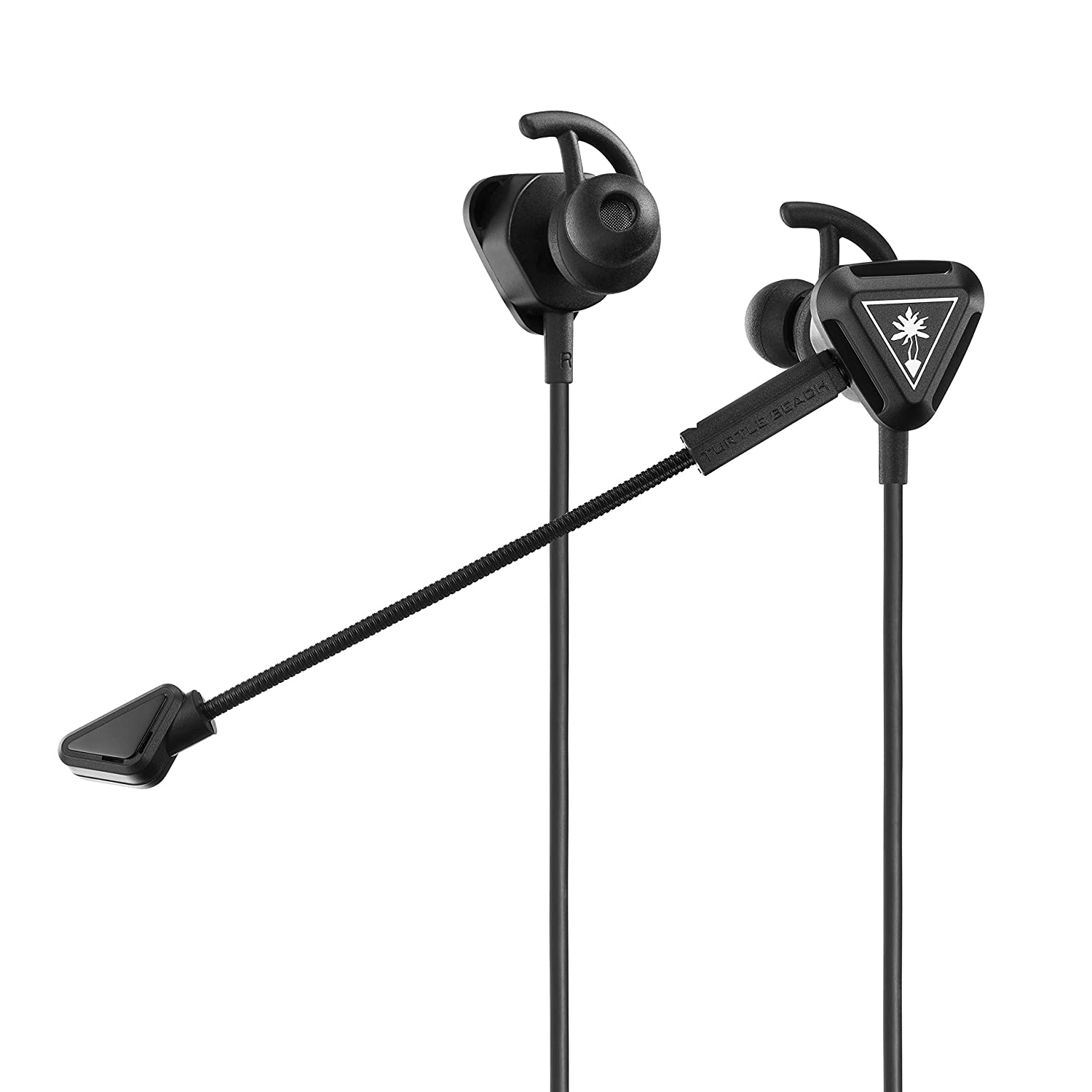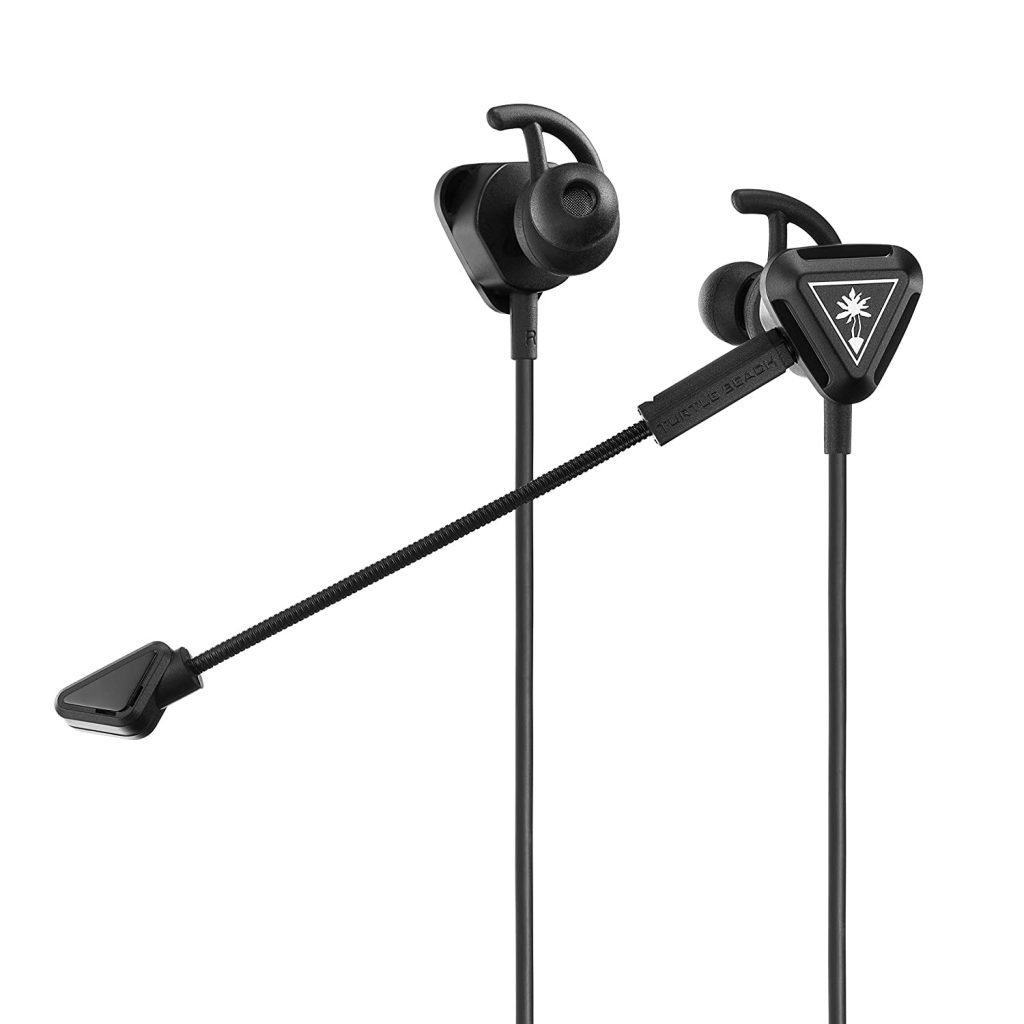 These Turtle Beach Buds are great if you are looking for gaming earbuds which are having basics and that are on a budget. They are compatible with smartphones and also Nintendo Switch as well.
The audio quality is great for its price, but it is not the best, especially when we are talking about the bass. And also there is a bit of sound leakage if you are gaming at max volume. Although, if you consider this for around only 30 dollars, then the sound profile is good enough.
Even though these earbuds do not have noise cancellation, they do come with multiple ear tips that assist you in reducing noise when you are gaming. They also fit in your ears quite well. These earbuds also come with a detachable high-sensitivity mic that is extended to your mouth, which is great for your voice to sound much cleared during voice chats with your gaming mates.
Logitech G333 Gaming Earphones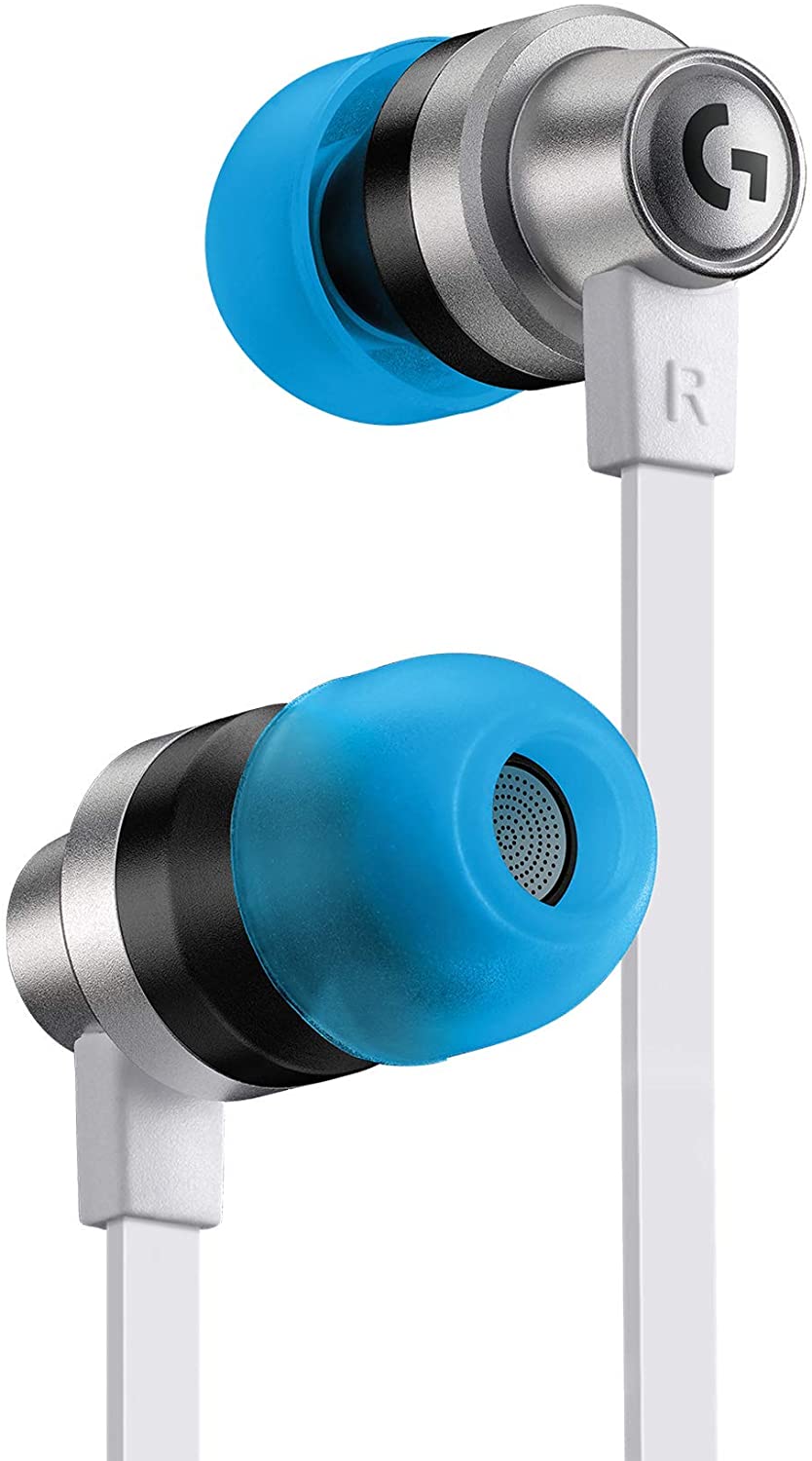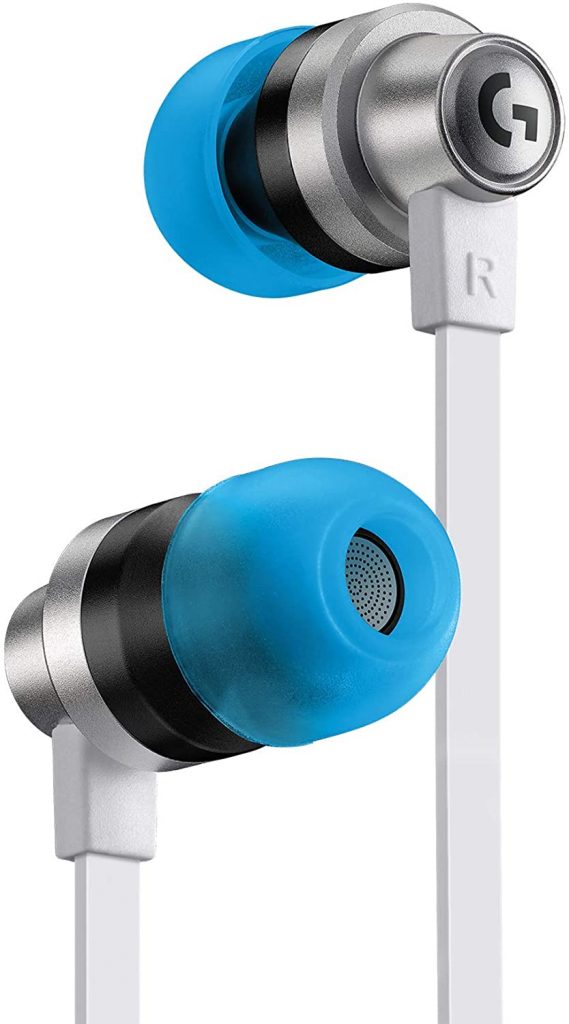 These are yet another great choice if you are looking for something on a budget. These earbuds provide you with great comfort because of their flexible ear tips, and they are also packed with six extra tips that can fit in all types of ears.
It is very comfy that you can go to endless hours of gaming sessions without having any trouble. It has a solid aluminum body, they are also one of the most durable earbuds that you will find on the market.
If we talk about the sound quality, these earbuds will not disappoint you as well. They do a good job of delivering bass-heavy audio, this makes the playing of action-packed games more realistic. With that being said, they also come with a USB-C adapter, so that you can use it even on the devices that do not have the audio jacks.
ASUS ROG Cetra II Core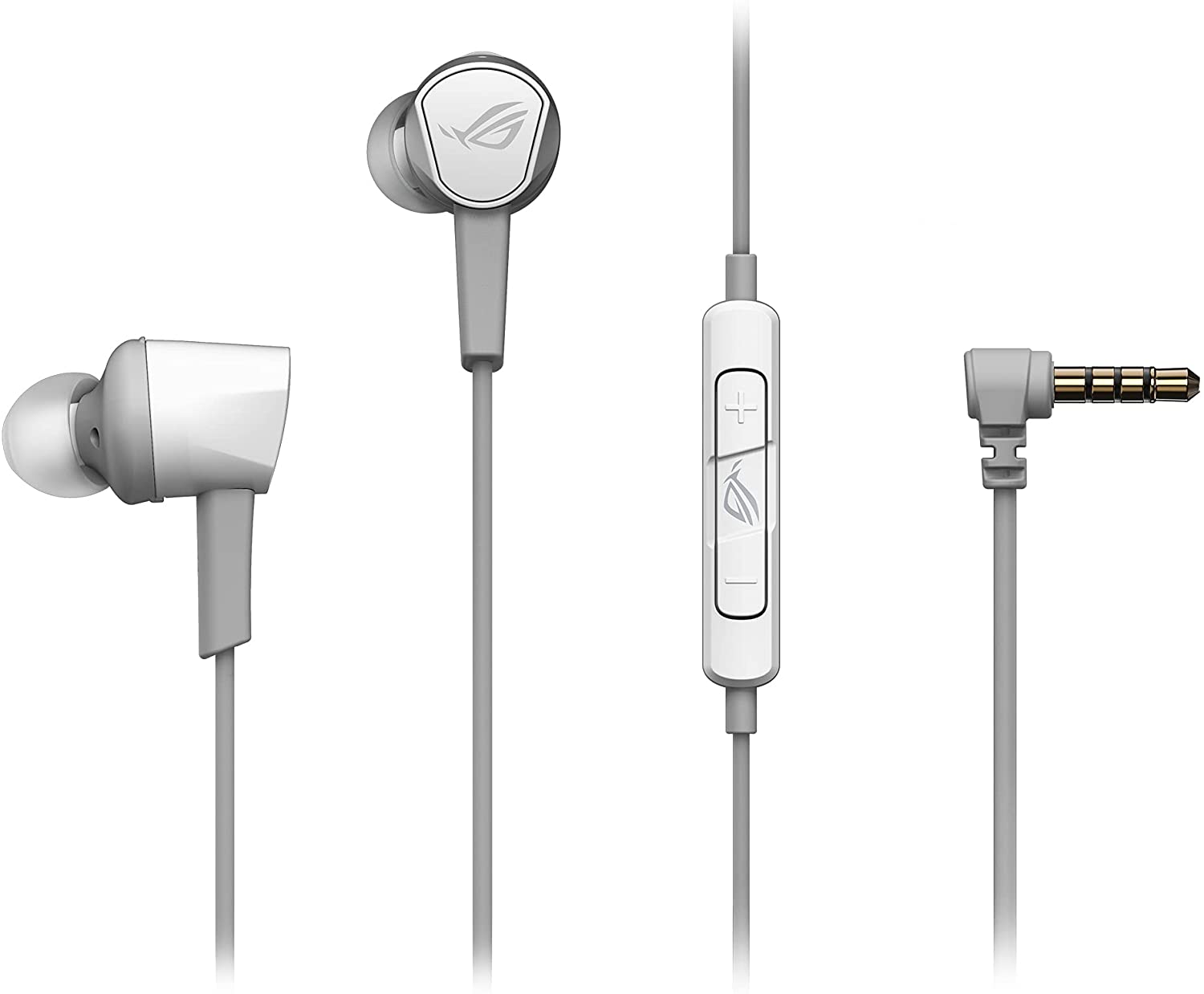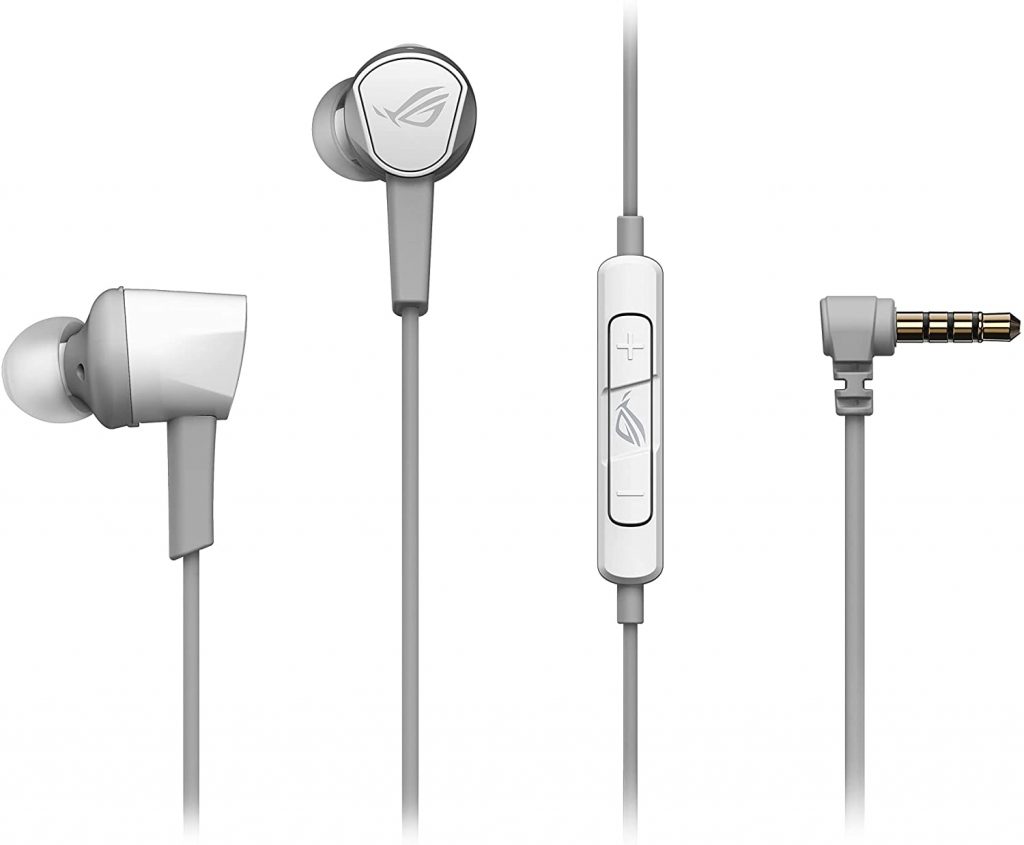 This ROG Cetra II is an impressive pair of in-ear headphones for gaming. It has lots of features that are great, and one of those features is its compatibility, with a vast range of different platforms. With these earbuds, you can easily enjoy high-quality audio no matter if you are gaming on your mobile, PC, or console.
The design of the Cetra II Core is impressive. In addition to that, it also comes with so many accessories for all the users to get the best fit for their ears. Even though it is light in weight, it feels durable that is great for most intense and long gaming sessions.
In an overall view, the ASUS ROG Cetra II Core is a great product. It offers you excellent performance, so it is one of the best choices on the market today.
KLIM Fusion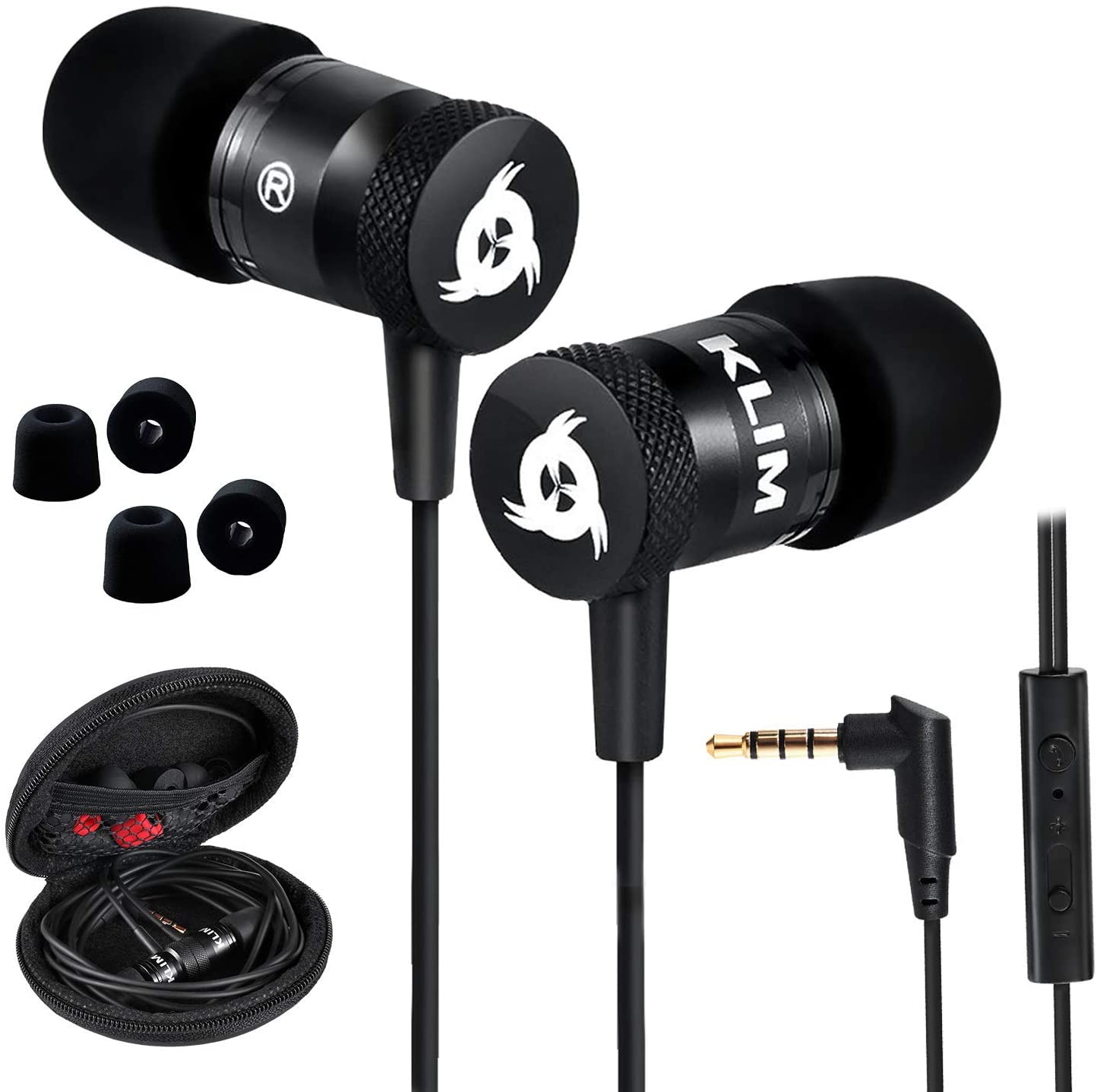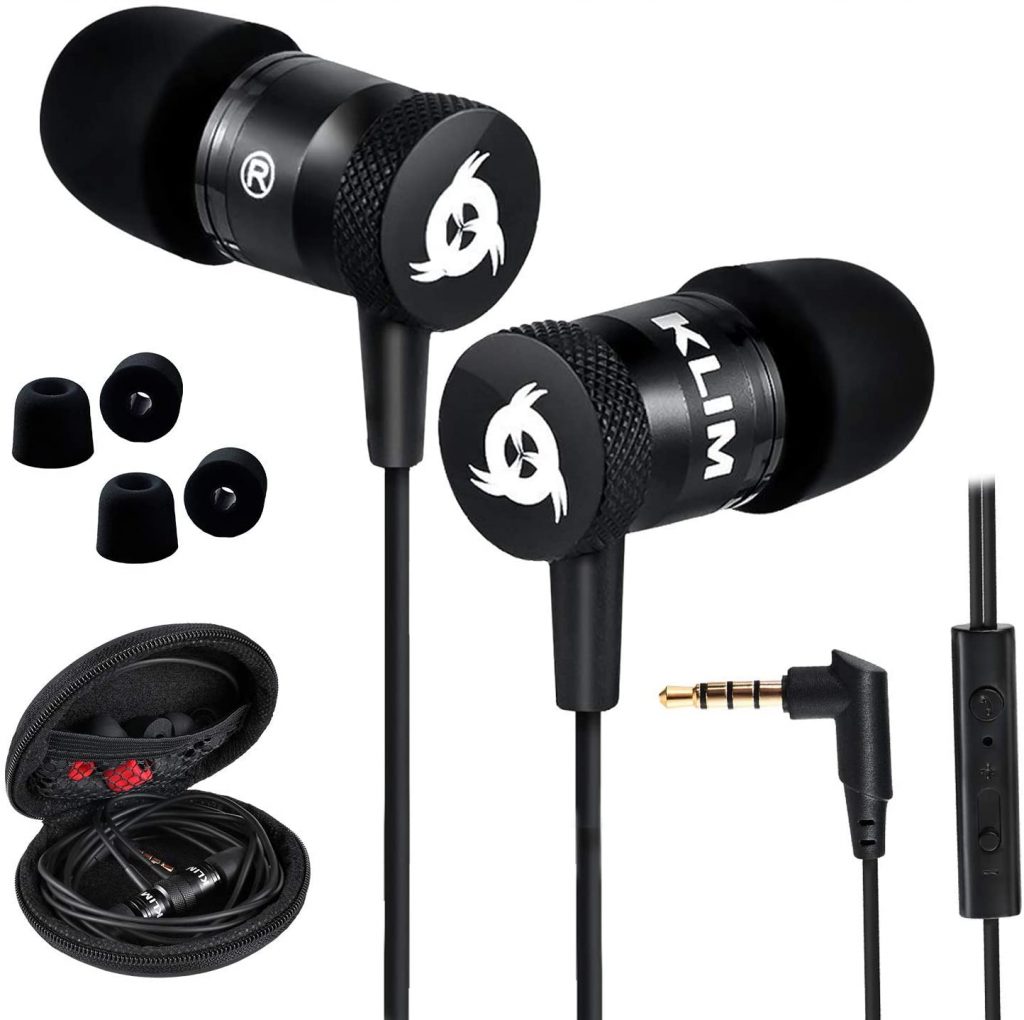 KLIM is a new brand, but do not question their commitment. As they are very committed to the design and quality of their products.
These are a set of earphones that are designed to be used as a gaming headset. But you can also use these for your music as well. It comes with metal construction and it is magnetic so that you can keep them safe when you are not listening. It comes with a bag full of various sizes to fit all types of ears.
You do not get an active noise cancellation but these earbuds do a great job to isolate the outside world a bit. It has a memory foam that is very comfortable to wear so that you can go hours and hours endlessly on your gaming sessions without any trouble.
The sound quality is excellent for the price tag. There is also a five-year warranty because of KLIM's commitment to the quality of the products.
That's all guys! These were my picks for the 15 best gaming earbuds.