Snapchat is a fun medium, where people can send messages to each other, by adding fun features. Now it has a problem that you would like to know how to fix Snapchat stuck on sending.
However, even if Snapchat is a great social media app, it still has glitches.
Snapchat
One such issue is that sometimes users complain that their app gets stuck on sending messages. You can't send the message, and you can't delete it either.
Failed Apps
When the app fails to send a message, it still stays in the app, and there is no way of deleting it. There are external measures that you have to take, in order to fix 'waiting to send on Snapchat.
The ways that we would be discussing in this article, are tricky and not official. There are ways to fix Snapchat's stuck on sending problem; however, one way might work for you, while the other won't.
Snapchat is Down
Regardless of how good an app is, one reason why it is stuck on sending is that it is down.
Snapchat being down is an external issue, and you can't do anything about it, except wait for it to get back.  One way to make sure that this is the issue is to use the website here.
Log out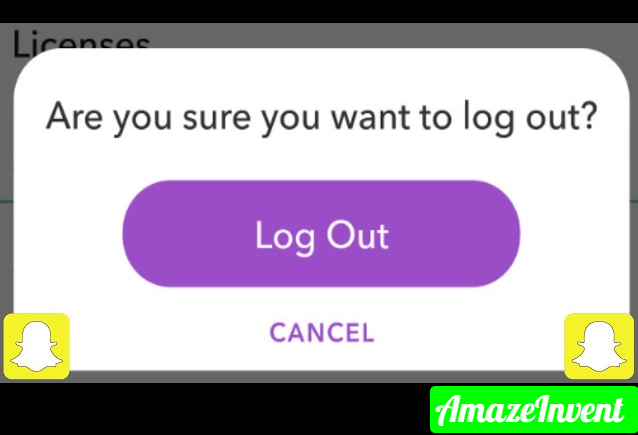 Sometimes, many issues can be fixed back if only you log in and log out of Snapchat.
When you log out of Snapchat, it refreshes the app, and that works in their favor. If you don't know how to log out, because you have never logged out before, then follow the steps below: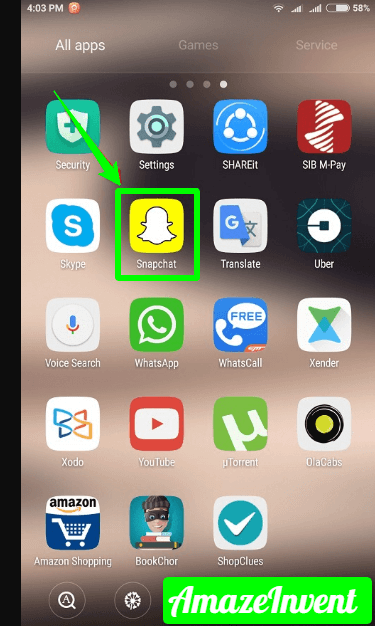 Click on the Ghost Icon
Choose Settings
At the end of the screen, you will see the Log out option, click on it
Enter your login credentials again, and sign in.
Cache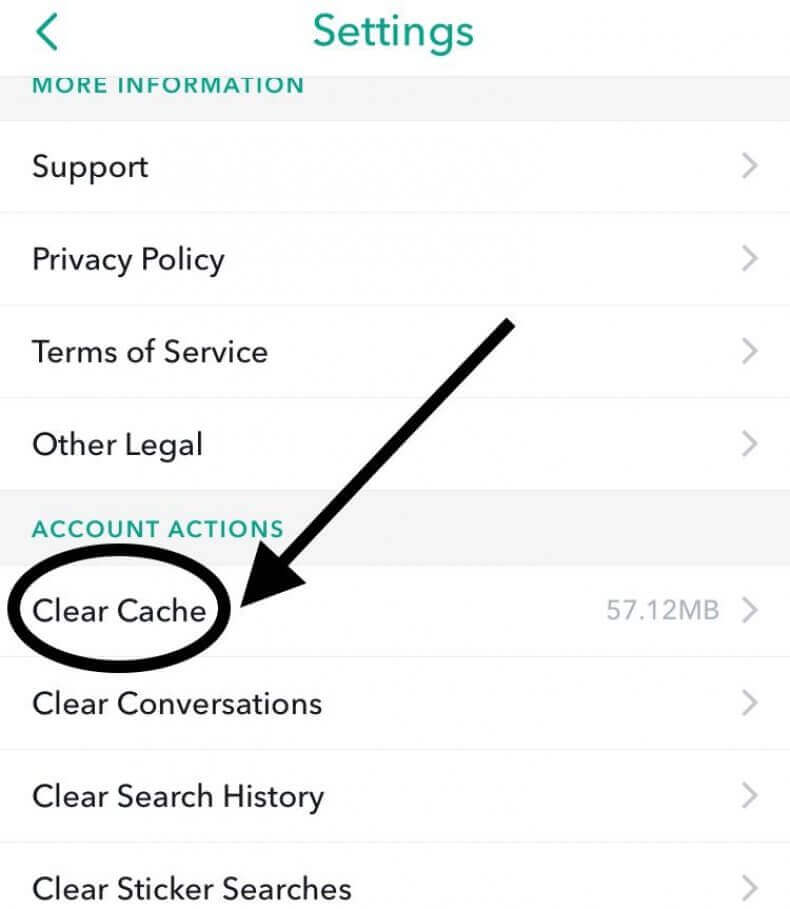 When you face problems with your browser, most of the time clearing the cache does the trick. Cache stores a lot of temporary files, and you need to clear them so that they no longer appear in the directory.
When you delete cache files from your Snapchat, then its performance will surely improve.
You need to click on the ghost icon that you see on Snapchat.
Choose the Settings option, and then look for Account Actions.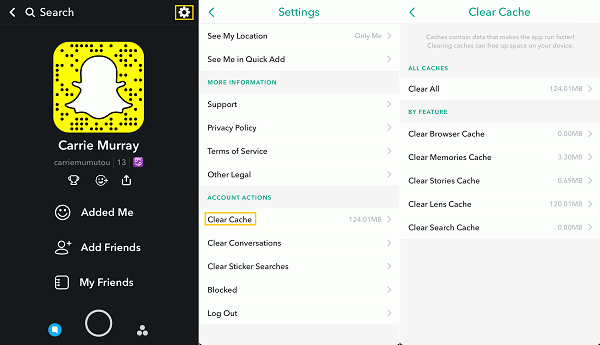 There you will see Clear Cache.
Simply tap on it.
When you restart the app, the problem will be fixed, and your chats will send, hopefully.
Storage Location
In case you are using external memory as default storage, then you need to change it to internal memory.
Sticking to internal memory can resolve this issue, and you won't have to try out any other method.
Update Snapchat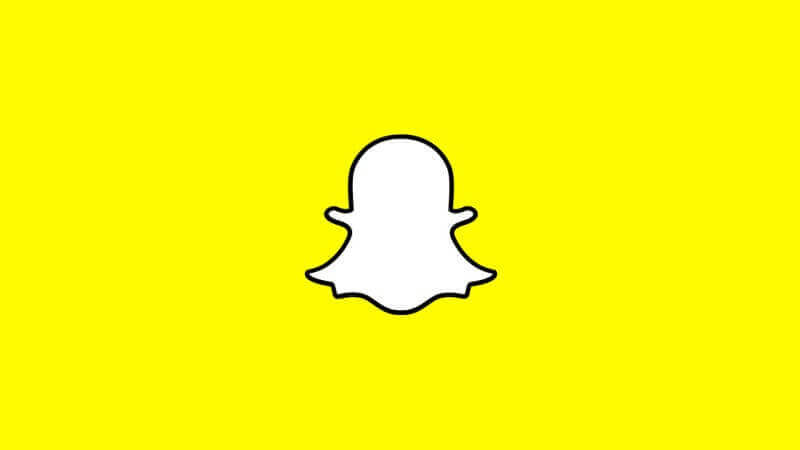 As so it happens, most people turn off the option of automatic updates. They keep on using an outdated version of Snapchat, which eventually stops performing.
This is why, it is best to update Snapchat to a new version, as it will fix Snapchat stuck on sending bugs and you can easily send and receive messages on your app by kicking out this case.
Apart from these methods, you should always check to see if your Wi-Fi is working.
Some people might forget to turn on the Wi-Fi and try to keep on sending messages. These techniques will help you solve the problem of Snapchat being stuck on Sending.
One another reason why this might happen is that the other person's ID might not be functional any longer. This is why it is best to check if they are active and have been using the ID you are trying to send a message to.
Conclusion
Snapchat is a fun app, and even if such a problem happens, it can quickly be solved. Some problems are usually solved when you log out of the app or clear your cache.
How do delete waiting to send Snapchat?
Snapchat users have come across a notification saying "waiting to send" when they try to send pictures or videos.
This message means that the user will not be able to send snaps or messages until the previous ones go through.
Although this issue is directly linked to your internet connection, there are other steps that you can take to solve this problem.
Clear Snapchat's cached data. This method works only on android devices.
iOS users will have to uninstall and reinstall the application.
Disable data saver mode
To close all processes associated with the Snapchat app, force it close. While this method might cause you to lose the messages that are being sent, chances are that the "waiting to send" issue will be resolved
Other than the steps above, try logging out and logging back in.
Once again, this might cause you to lose the messages that are currently being sent, it may solve the issue.
How to cancel a snapchat video stuck on sending?
Before reading the steps that will help you remove the video that is stuck, make sure the person you're sending the video to has not unfriended you. If they have, you won't be able to send them any messages.
The following steps might help you:
Check your network connection since all applications require a stable Internet connection to work efficiently. If you're having trouble with your wifi, simply restart your router.
Clearing the cache of the Snapchat application might do the trick as well since it will remove the unwanted files that could be slowing down your application.
By clearing the cache, you won't lose any messages or data.
Check if the Snapchat servers are working. If they are, restart your application.
Other than, that you can try uninstalling and reinstalling Snapchat.
Turn airplane mode off since it prevents your mobile to pick signals from a cellular network especially if you're in an area that's outside of coverage.
How to fix Android snapchat stuck sending 95% every time I open it?
It might seem frustrating to see your favorite apps not work properly. Snapchat users are familiar with the frustration they experience when their messages are stuck.
Furthermore, the fact that messages disappear after you view them also adds to the displeasure of the users.
This guide will walk you through the steps you can take to make sure Snapchat works efficiently.
Without further ado, let's get into it:
Before going further, make sure Snapchat servers are working properly.
Check your Internet connection. Try connecting your wifi to the fastest connection available.
You can also try using your cellular data.
Restart the Snapchat app.
Log out and log back in.
Clear the cached data for Snapchat.
Uninstall and reinstall the application.
The above steps might solve your issues.
Why doesn't my snapchat work?
If Snapchat does not work for you, close the app and open it. If issues persist, try signing out of your account and signing in again.
This will sync your local summaries with the server and may fix the problem.
Also, close the app. It may be best to check for updates. When you sign in to Snapchat, any missed clues will wait for you.
Things to send on Snapchat
The following are the things you post on Snapchat:
Send Snapchat GIFs.
Enter clickable links.
Delete conversations, summaries, and stories.
Remove stickers from Snapchat.
Do not save Messages on Snapchat.
Add music to your snaps.
How to fix Snapchat not working on Wifi?
If Snapchat is not working on Wifi, then the first thing to do is restart your device.
If you turn off your phone correctly, it allows all software applications. You were using your device to shut down automatically.
Fix the minor software bugs.
Like restarting your device, turning off Wifi and turning it on can sometimes fix minor software issues while trying to connect your device to a wifi network.
How to refresh Snapchat?
Sometimes the user may encounter a problem like Snapchat that did not update.
When this problem arises, the user cannot send or receive a message through the Snapchat app.
Check the power of the Internet connection
Need to restart the device.
See if Snapchat is low or not
Snapchat Cache and data need to be erased
Reinstall the app
Fix Snapchat verifying device stuck?
Sometimes stopping the Snapchat app, clearing its cache, and restarting it is tricky.
Open settings.
Tap on apps.
Swipe right until you reach ALL the sections.
Get Snapchat and tap on it.
Tap on Force Stop.
Tap Clear Cache.
Open the Snapchat again.
Why can you not receive your Snapchat chat?
If your Snapchats don't post, there may be a lot of problems with the game.
You can also have a problem with the app itself. In Snapchat, a weak internet connection will also cause your Snapchats to stop sending.
You should restart or refresh your Internet connection, the Snapchat app, and your phone.
How to upload the video to Snapchat using Android?
Depending on the rules, snippets and stories are all the original photos and videos you take on your phone.
For Android phones, you may use photos and videos from your gallery.
Send videos as a snap or story using third-party apps.
Many applications claim to be able to do this. But to our knowledge, only one of them is currently in operation.
Why does the Snapchat link not work?
If your Snapchat link is not working, it may be related to your internet connection.
Switch to Wi-Fi and try turning off data.
Suppose your internet connection is weak.
Even if your internet is running on other devices, resetting and refreshing the router can also solve the problem.