Welcome to a list of 15 free email services that do not require your cell phone number.
Are you the type of person who does not want to give out your phone number but still wants free email service?
While it does add a layer of security for the company, giving the phone number away basically does nothing good for us.
So in this article, we will be going through 15 of the best email services that wouldn't ask for your phone number. Without further ado, let's get into it.
When it comes to email services, there are a lot of options out there. Some people prefer to use free, web-based services like Gmail or Yahoo Mail, while others may prefer more traditional email programs like Outlook or Apple Mail. Whatever your preference, free email services offer a variety of benefits that make them ideal for anyone who spends a lot of time online.
One of the most obvious advantages is convenience: since these services are always available online through any web browser, you can check your emails from anywhere in the world.
In addition, many free email services offer tons of storage space, allowing you to easily and securely store large amounts of data without having to worry about running out of space.
Additionally, most free email providers provide built-in spam filters and antivirus protection to keep your inbox safe and secure. Whether you're looking for an easy way to stay in touch with friends and family or need a reliable platform for business communications, free email services have everything you need and more!
ESP
An Email Service Provider (ESP) offers services to send and receive emails. Good ESP helps you to build email templates, manage your contact lists, and send and track your campaigns on a larger scale.
An advanced Email Service Provider offers the following features:
Email and marketing automation.
Website tracking.
Dynamic content in emails.
Lead capture forms.
Email without phone number.
15 Free Email Services (Without Phone Verification)
Protonmail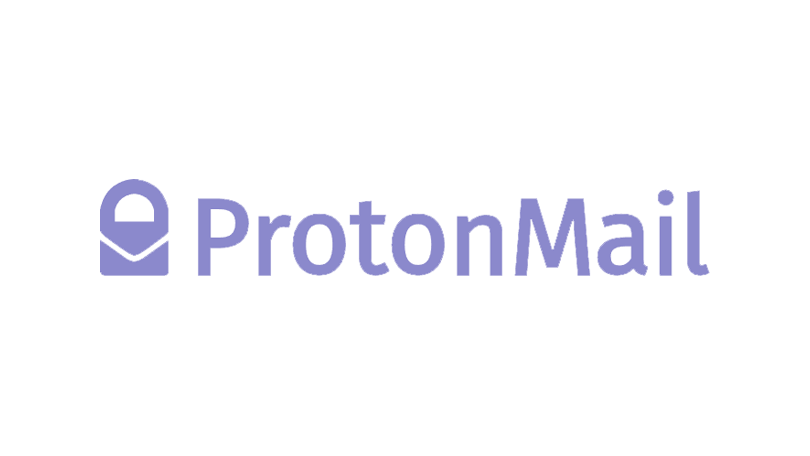 Proton mail is a free end-to-end encrypted email service founded in 2013 in Geneva, Switzerland by scientists who spent time at the CERN research facility.
Not only does Proton mail offer its users 500 MB storage and 150 emails per day, but it also does not ask for your phone number for registration.
In addition to its excellent service, the emails that you will exchange using Proton mail will be end-to-end encrypted, meaning that the emails are password protected and will get deleted after a few days.
To create an account, go here and choose from the free or paid subscription.
Mail.com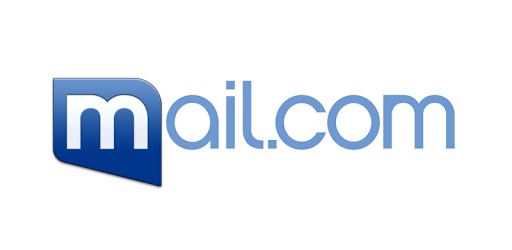 Mail.com, headquartered in Chesterbrook, is a web portal and web-based email service provider owned by the internet company 1&1 Mail & Media Inc.
Signing up with mail.com is a piece of cake. Simply enter your name, desired email address, security question, and password, and that's it – An email account in a jiffy.
One of the best things about Mail.com is that it does not have a hard limit on how much storage you have. Nevertheless, they do impose a 50 MB file attachment limit, which, as long as you don't attach large videos, won't be an issue.
You can create an email without a phone number for free.
Tutanota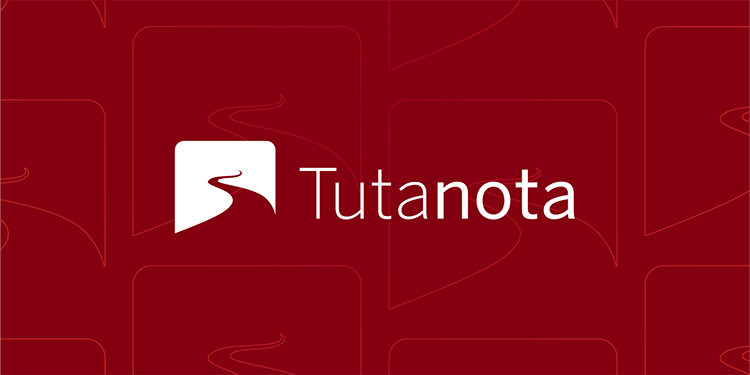 Tutanota is an end-to-end encrypted email software service, headquartered in Germany, whose motto is "easy.secure.mailing".
The reason why tutanota is popular is that it offers free anonymous signups as well as up to 1 GB of storage space. Apart from this, tutanota is encrypted which adds an extra layer of security.
Furthermore, there are no advertisements on tutanota and, of course, it doesn't require a phone number for signups. In addition to this, it has multiple language support and is mobile-friendly.
You can create a tutanota free email without phone number.
Guerrilla mail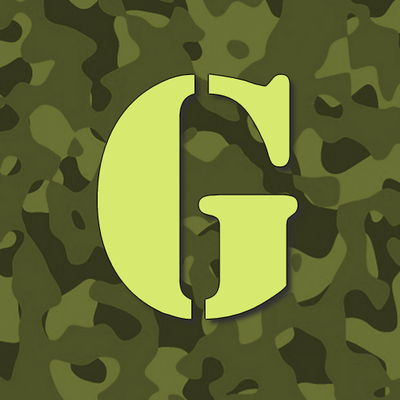 At number 4 we have guerrilla mail. Guerrilla mail is a free, disposable email service that allows visitors to create temporary emails upon visiting the site. Not only does it not ask for sign-up, but it also lets you attach files of sizes up to 150 MB. You are going to create email without phone number.
This service comes in handy when you want to create an online account. In addition to this, it uses an SSL connection to send mail and can be used multiple times.
Visit the website to get your disposable free email no phone.
Mailinator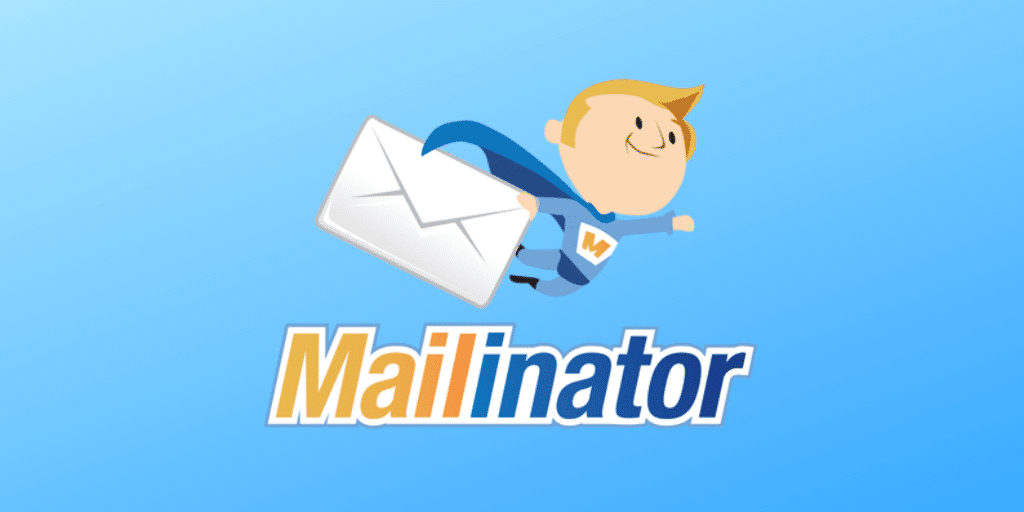 Mailinator is an online disposable email service but unlike other services, mailinator is public. In simple words, it is a web service that accepts and displays emails sent to any possible address on the mailinator domain.
It gives you the option to create your public address or use one that other people have created. Although the service is completely public, it is excellent for people who want a temporary email address.
A Mailinator-free email service can be used multiple times without a limit. Furthermore, no verification is needed and it also helps you prevent spam.
Gmx mail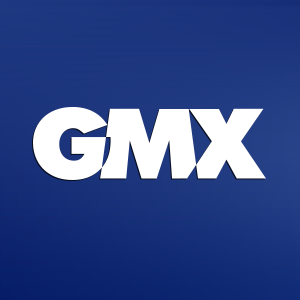 GMX (Global Mail eXchange) Mail is a free advertising-supported email service provided by a German company called GMX. Although you do not need a phone number to register, you still need an alternative email account.
Not only does GMX mail use an SSL connection to send an email, but it also protects you from spam mails.
Email on deck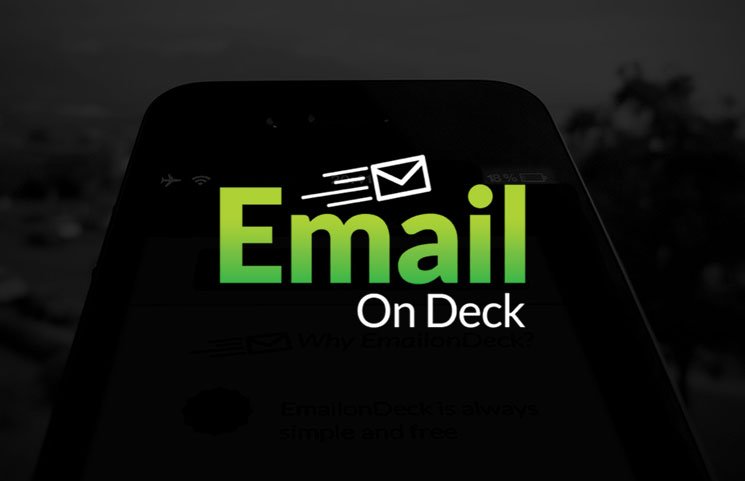 Email on deck is an alternative to guerrilla mail. All you need to do to create a dispose-off email address is verify you're not a bot.
This service ensures that your personal information is protected by wadding off spam. Furthermore, emailondeck supports multiple languages and is bitcoin and cryptocurrency-friendly.
Mailnesia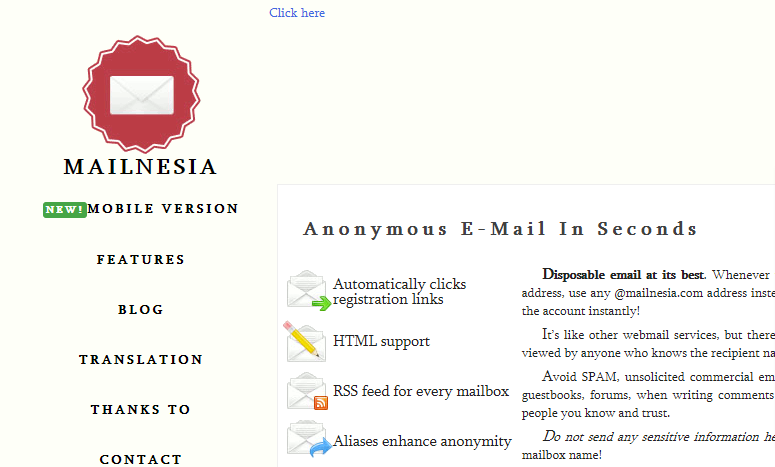 Mailnesia is an easy-to-use service since all you have to do is enter your desired email address to get a mailbox instantly.
Although on the other hand, mailnesia email addresses can be used only for receiving emails.
Some excellent features of mailnesia include:
HTML support.
PRSS channel for every mailbox.
Multiple text encodings.
Assignable alias for each mailbox.
Yandex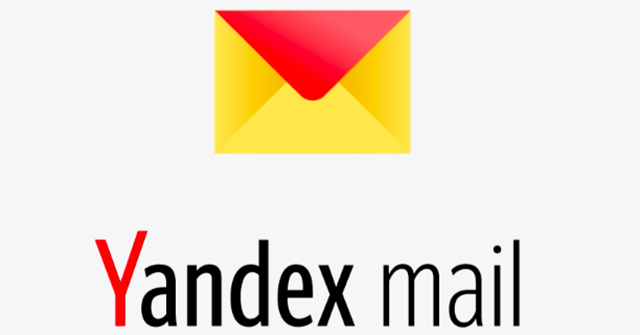 Another excellent email service that does not require a phone number is a Russian-based company called Yandex.
Although Yandex does ask for your phone number, you can skip it by selecting "I don't have a telephone number" at the time of registration.
In addition to this, a Yandex email address is private and only accessible to you, and it can be used to create a Yandex Webmaster account.
Tempinbox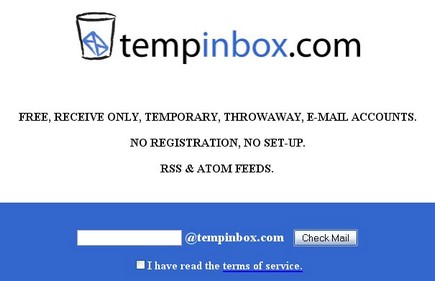 TempInbox is another email service that will allow you to create an email address without a phone number.
Although this service does not allow you to send emails, free space is given to the users upon creating a new account.
Openmailbox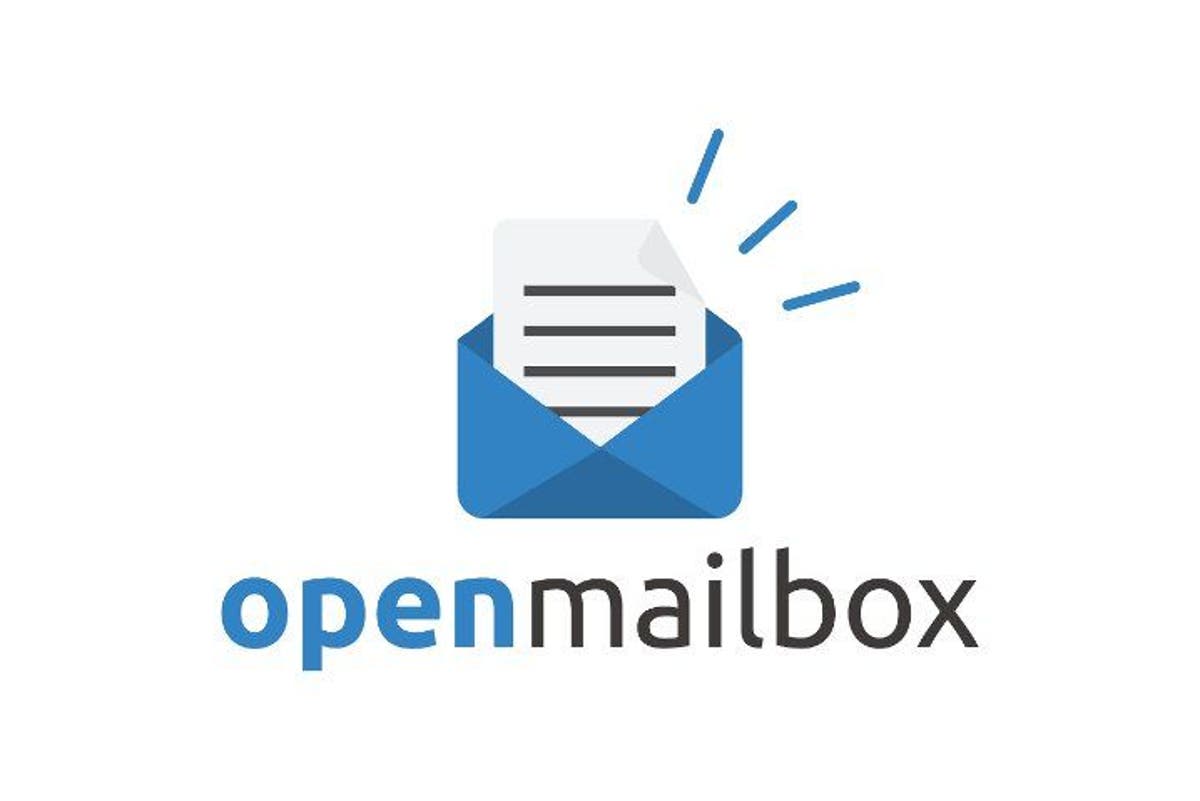 Openmailbox is yet another cloud storage and email service that allows you to register for free without a phone number.
Once you have created an account, you can send and receive emails from other addresses. Openmailbox, with other features, is available in different languages.
You can use this website for free email without phone number verification.
10minutemail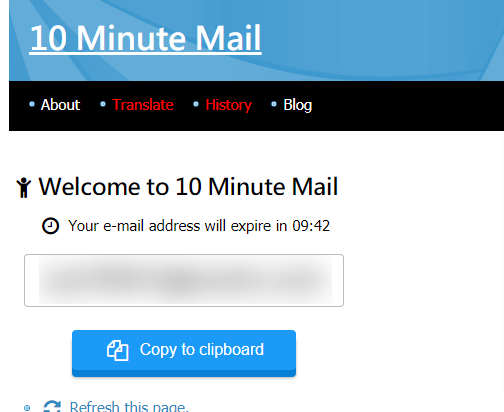 Another free email service that allows you to create your email address without a phone number is 10minutemail. What makes it unique is that the address expires after 10 minutes of its creation.
That being said, you can still recover your mail after a few minutes of its expiration.
Mailfence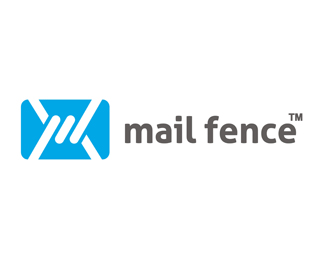 Mailfence allows you to make anonymous accounts. Not only does it protect your emails from a third party, but it also allows you the privilege of sending anonymous emails.
To send anonymous emails, just make sure to use a made-up name. Some excellent features of mailfence include:
Supports cryptography.
No third-party access to your data.
End-to-end encryption.
Allows you to excess additional features with paid subscriptions such as aliases and additional email domains.
Bullet Mail
Bullet mail is a free email without phone number verification provider that provides free and paid services.
Furthermore, users are not even required to add a phone number. In addition to this, it offers 100 MB of storage and allows users to send 100 emails daily. Also, 2 or more users can log in at the same time.
Smailpro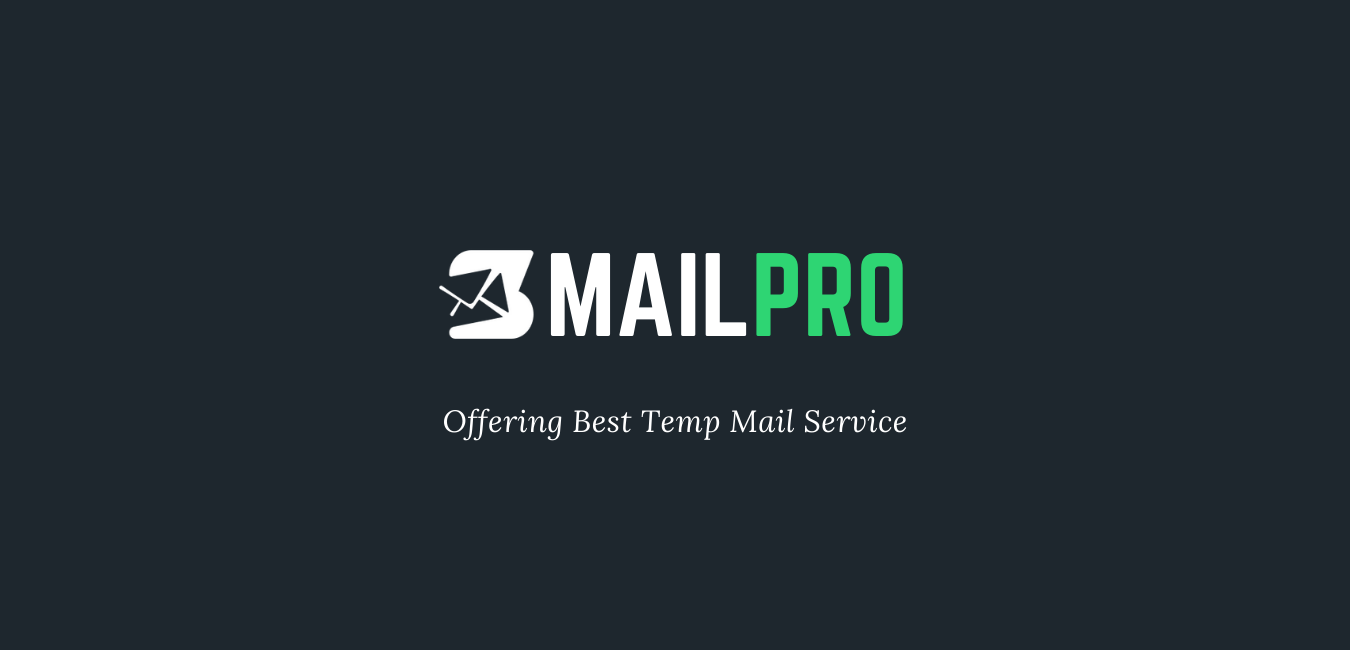 If you're looking for a free temporary messaging service site that doesn't require you to create an account, smailpro might be the best choice.
It instantly provides users with an email address with an inbox that can be used to access websites that require your email address. This site is quite fast and refreshes your inbox every 5 seconds.
Final Words
Above are free email services that you can use to create an account without having to add a phone number. However, before you create an account with any of these sites, keep in mind the security risks and how they may affect you.
An example of a security risk is that you won't be able to recover your account in case you forget the password.