If you own an LG TV, you may be aware that its in-built speakers often don't provide the kind of audio experience that complements the stunning visuals it offers.
This is where soundbars come in the perfect accessory to upgrade your audio experience and bring a new level of excitement to your viewing. But with so many soundbars available, it can be tough to choose the right one for your LG TV.
In this article, we'll present to you the ten best soundbars for LG TVs, to help you make an informed decision, so sit back and relax because your search for the perfect soundbar ends here.
Why a Soundbar is a Must-Have Accessory for Your LG TV?
Upgrade Your Audio Experience
While your LG TV may have fantastic picture quality, chances are the built-in speakers aren't giving you the best audio experience. That's where a soundbar comes in.
A soundbar can enhance your audio experience by providing more depth, clarity, and power. It can make you feel like you're right in the middle of the action, whether you're watching a movie, playing video games, or listening to music.
Enjoy a More Immersive Viewing Experience
With a soundbar, you can create a more immersive viewing experience by simulating a surround sound system.
Some soundbars come with multiple speakers or even a subwoofer, which can create a more three-dimensional sound. This can make you feel like you're in a movie theater or concert hall, rather than just sitting at home.
Get a Better Bang for Your Buck
Instead of investing in a pricey surround sound system, a soundbar can give you great sound quality without the added expense and complicated setup.
Soundbars are generally more budget-friendly and easier to install, and they take up less space than a full surround sound system. So, it's a great way to get more bang for your buck.
The 10 Best Soundbars for LG TVs 2023
Samsung HW-Q90R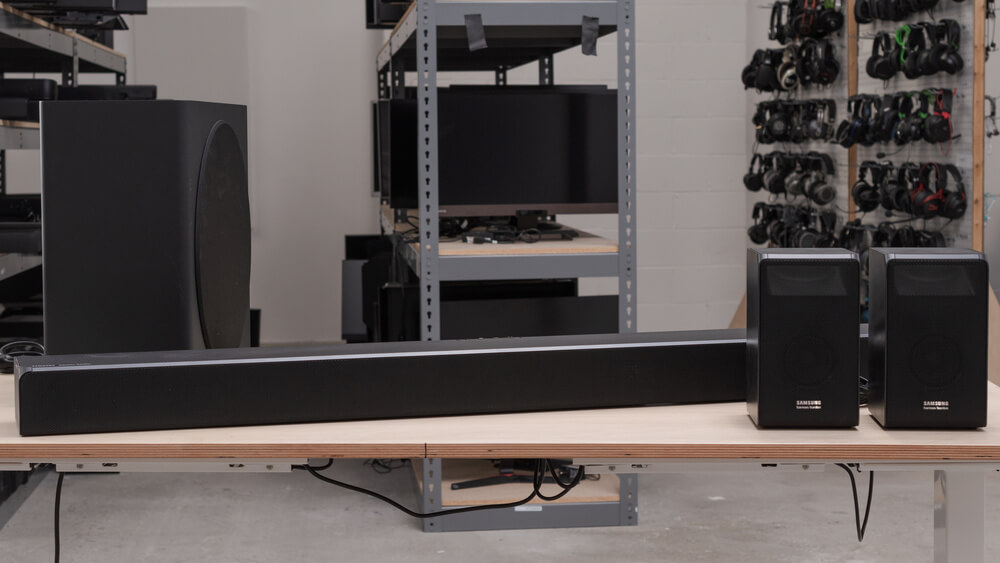 If you're looking for the best soundbar for your LG TV, the Samsung HW-Q90R is a top contender.
This soundbar offers a 7.1.4-channel system with a total of 17 speakers, including four upward-firing speakers that provide a truly immersive experience. There's a wireless subwoofer included that adds a powerful bass response, and it also has a sleek design that looks great with any TV setup.
LG SN11RG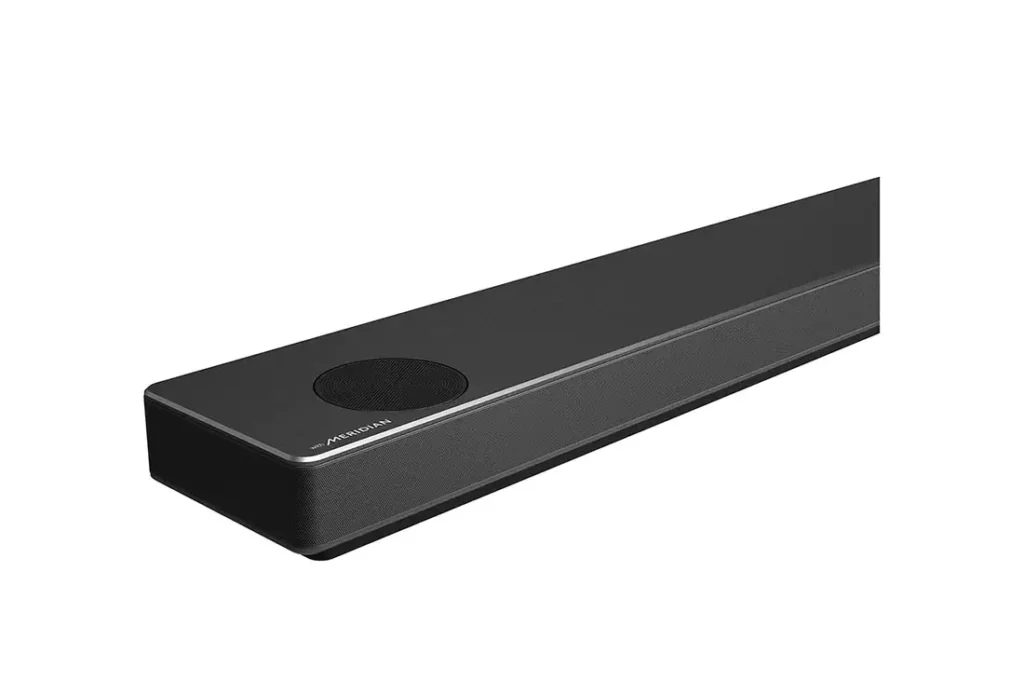 Another standout option for an LG TV is the LG SN11RG. This soundbar system features a 7.1.4-channel setup with 11 total speakers, including two upward-firing speakers for a 3D audio effect.
It also comes with a wireless subwoofer and rear speakers for a more immersive experience. The LG SN11RG also has Google Assistant built-in, making it a smart home-compatible device.
Bose Soundbar 700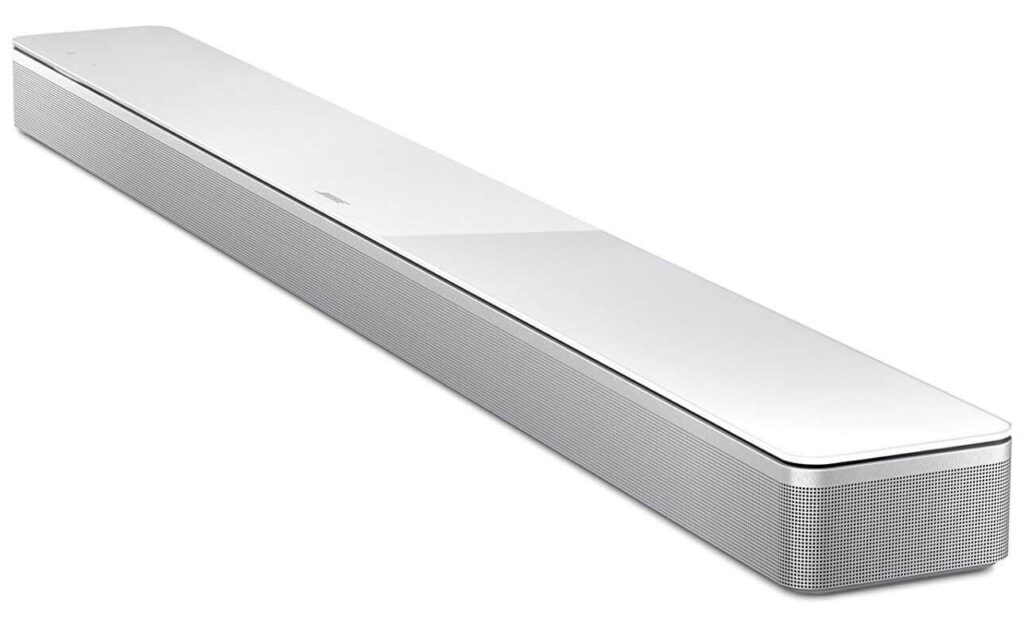 The Bose Soundbar 700 is designed for quality sound and has a sleek look that is sure to add style to any home entertainment setup.
This soundbar features eight custom-designed drivers and QuietPort technology that minimizes distortion, so you can enjoy your favorite music, movies, and TV shows in clear and immersive sound.
Sony HT-X8500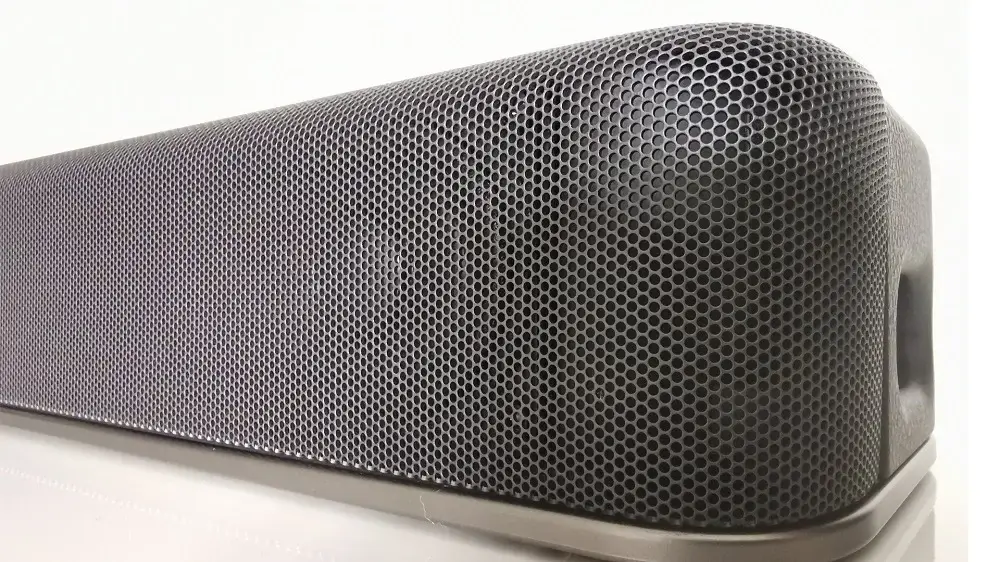 The Sony HT-X8500 is an affordable option that doesn't sacrifice sound quality. With built-in subwoofers and several different sound modes, this soundbar produces a more immersive experience for movies, music, and TV shows.
It is also designed to be slim and can easily fit in front of most LG TVs.
Yamaha YAS-209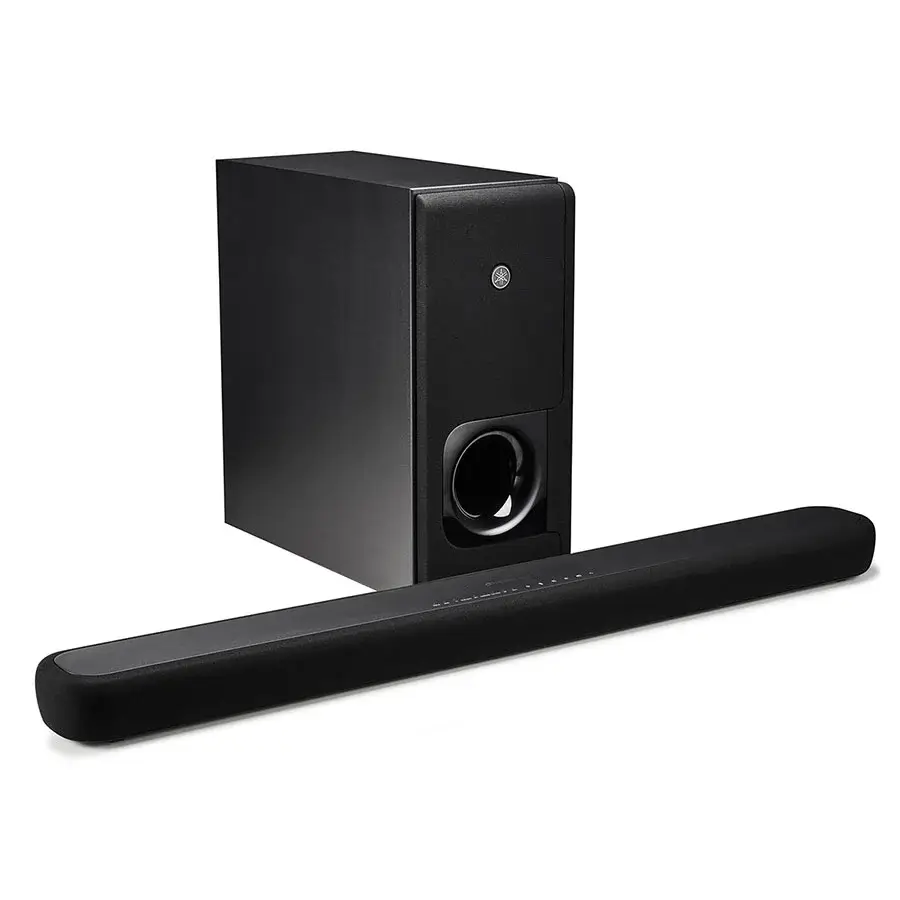 The Yamaha YAS-209 is a compact soundbar that still delivers impressive sound. It has Alexa voice control, so you can easily control your home entertainment system with just your voice.
This soundbar also features DTS Virtual:X technology, which creates immersive 3D sound.
People also search for: 10 Best External Hard Drives for LG TVs, How to uninstall Netflix on Samsung TV?, How to Get Peacock on Samsung Smart TV?, HBO Max App Not Working on Samsung, How to Fix Samsung LED TV Blurry Screen?, How To Update Samsung Smart TV?
Sonos Beam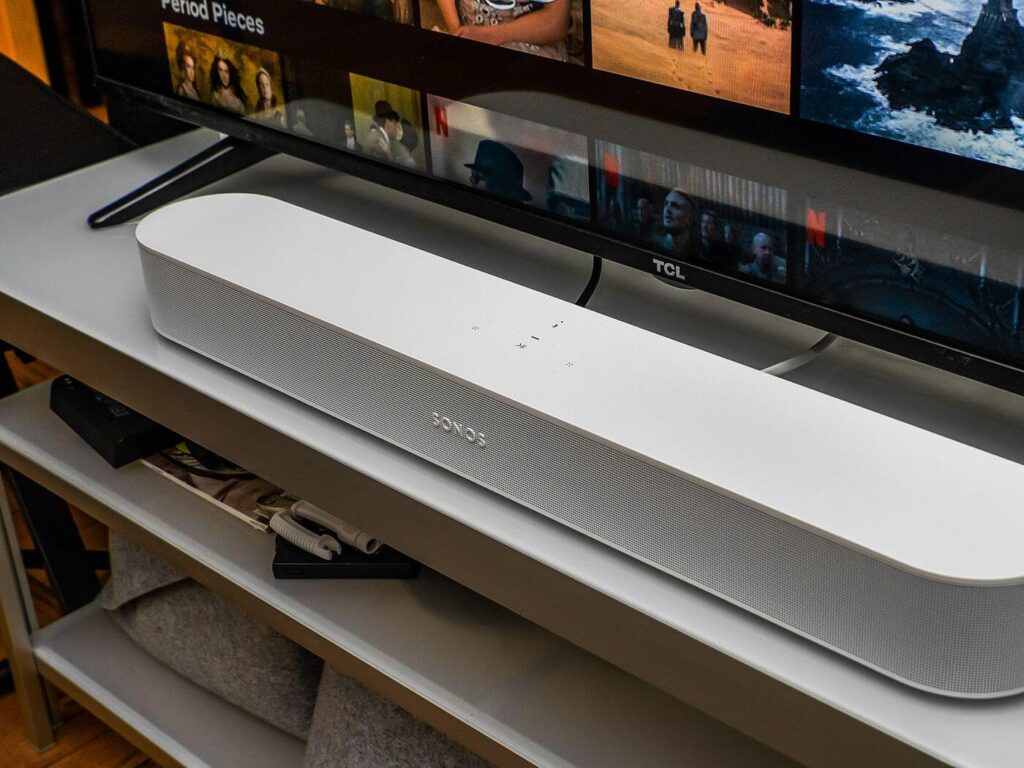 The Sonos Beam Soundbar is a compact and easy-to-use audio device that improves the sound quality of your TV, music, and movies.
It is designed to complement modern home entertainment systems and comes with advanced features that integrate well with smart homes.
Vizio SB36512-F6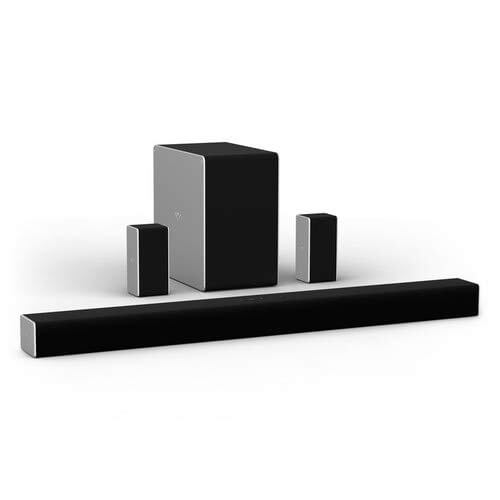 The Vizio SB36512-F6 is a 5.1.2-channel soundbar that provides an immersive sound experience with Dolby Atmos support.
It comes with a wireless subwoofer and two rear speakers that amplify the surround sound effect. The soundbar has a sleek design and is easy to install and set up.
JBL Bar Studio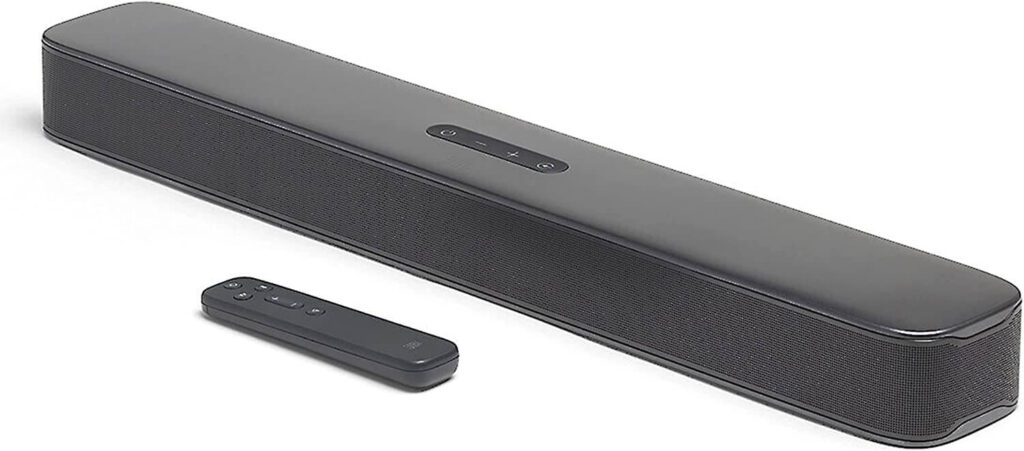 The JBL Bar Studio Soundbar is an affordable and high-performance soundbar designed for those who want to elevate their TV audio experience.
It is a sleek and compact soundbar that fits easily in almost any room, delivering powerful sound with its two full-range drivers.
Polk Audio 2.1 Channel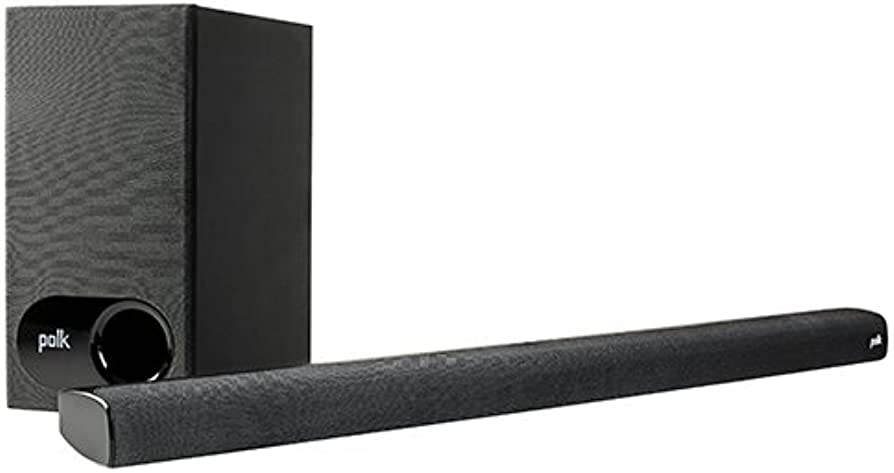 The Polk Audio 2.1 Channel Soundbar is a high-quality sound system that delivers excellent audio clarity, deep bass, and wireless connectivity to provide a comprehensive sound experience.
It features a sleek, modern design that complements LG TVs, making it an ideal audio companion for your home entertainment setup.
TCL Alto 7+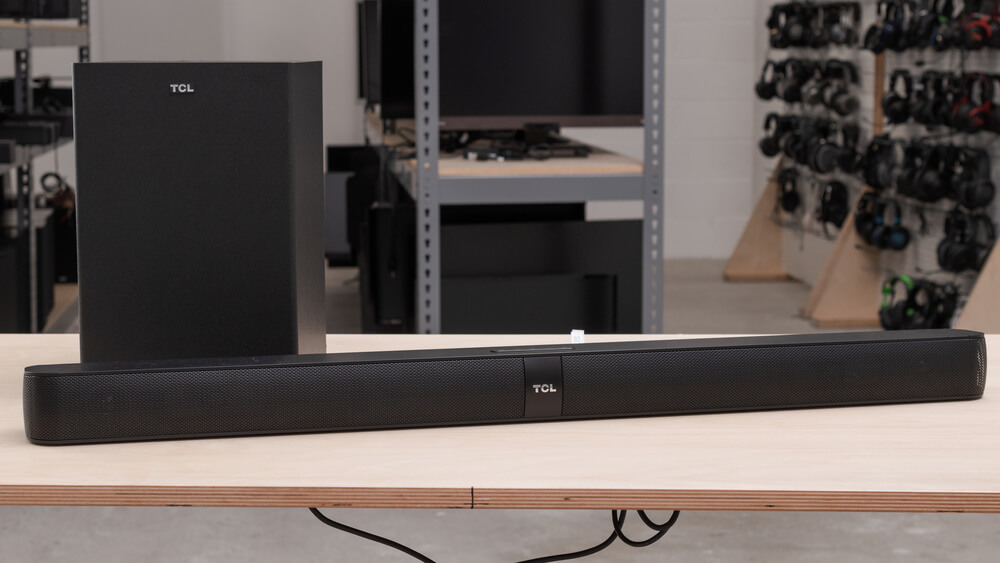 The TCL Alto 7+ Soundbar is a compact and affordable sound system that offers a range of advanced features for an enhanced audio experience. With its built-in subwoofer, wireless Bluetooth connectivity, and voice control compatibility, this soundbar provides a clear and powerful sound that can easily fill the room.
Plus, it's slim profile and elegant design make it a stylish addition to any living space.
Factors to Consider When Choosing a Soundbar for Your LG TV
When choosing a soundbar for your LG TV, consider the following factors:
Sound quality and immersive experience.
Compatibility with your LG TV and other devices.
Size and design.
Price and value.
Voice control and connectivity options.
We hope this article has helped you to narrow down your choices and make an informed decision.
Whether you are looking for a powerful soundbar for your home theater or a budget-friendly option, there's something for everyone on our list of the 10 best soundbars for LG TVs.
So, go ahead and make your purchase, sit back, and enjoy your favorite movies and shows with immersive sound quality.
How do I connect a soundbar to my LG TV?
Connecting a soundbar to your LG TV is a straightforward process. You can either use HDMI, Optical, or Bluetooth. It is always advisable to consult the instruction manual provided with your soundbar or TV to ensure proper connectivity.
Do I need a subwoofer with a soundbar?
It depends on your personal preferences. Soundbars with subwoofers tend to provide a more immersive audio experience, whereas soundbars without subwoofers can still offer high-quality sound. If you're a music lover or like watching action-packed movies with explosive sound effects, a soundbar with a subwoofer is recommended.
Can I control the soundbar with my TV remote?
Most soundbars come with a remote control that can be used to adjust the volume and sound settings. However, some models also allow you to control the soundbar with your LG TV remote. This feature is known as HDMI-CEC, and it is essential to check if your TV and soundbar support it.
How much should I budget for a soundbar for my LG TV?
The cost of a soundbar for your LG TV depends on your preferences and budget. You can find soundbars ranging from under $100 to over $1000, depending on their features and quality. It is essential to consider your needs and budget before making a purchase.